How to Pay for a Funeral When You Have No Money
Written by
OppU
This article was created with the help of AI technology, thoroughly edited by a member of our editorial staff, and vetted for accuracy by one of our fact-checkers.
Fact Checked by
Tamara Altman
Dr. Altman has over 25 years of experience in social science, public health, and market research, statistics, evaluation, and reporting. She has held positions with, and consulted for, many government, academic, nonprofit, and corporate organizations, including The Pew Charitable Trusts, the National Park Foundation, Stanford University, UCSF, UC Berkeley, and UCLA.
Read time: 4 min
Updated on July 27, 2023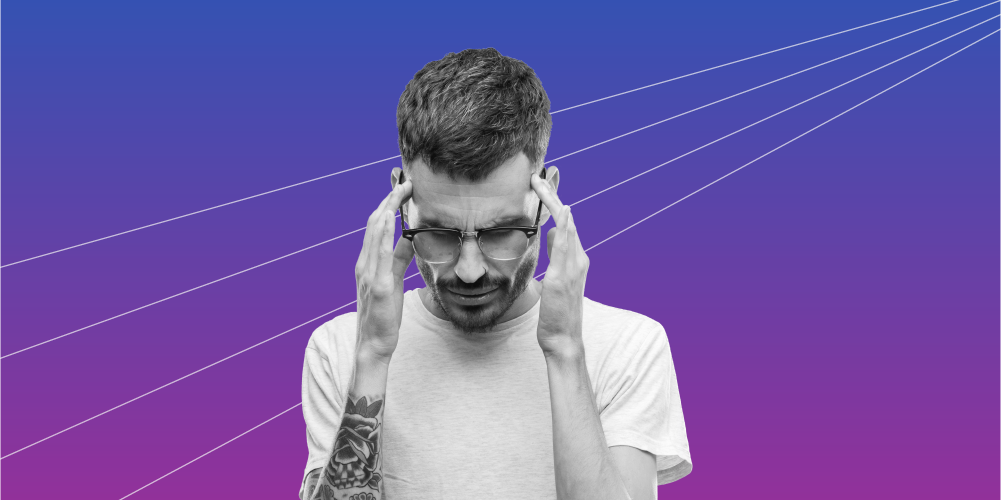 Overcome the financial stress of funeral costs to celebrate the life of a loved one.
Dealing with the loss of a beloved friend or family member is one of the most challenging experiences we will all have to face at one point. The last thing you want to do during such a traumatic time is deal with financial challenges.
Funeral services are not cheap. And although this is likely not the first thought you have when you lose a loved one, there is always the possibility that the one who has passed was a source of financial support.
"Would you believe funeral expenses in the United States average more than $10,000?" said Elizabeth Fournier, an undertaker with Cornerstone Funeral Services and author of The Green Burial Guidebook. "Death can cause monetary misfortunes as well as misery. Budgeting for it isn't about being morose — it's about making crucial financial preparations to lessen the impact when it happens."
Josh Hastings, the founder of Money Life Wax, shared his personal experience of dealing with this kind of situation: "Be it a family member or even setting up a fund for your own funeral (which is scary to even think about), funerals are super expensive and super burdensome. At age 25 I, unfortunately, had to deal with the loss of a parent. One of the most difficult times in my life was losing my mom; however, making matters worse was covering funeral expenses and stressing over the costs."
How to plan a more affordable funeral
Planning a funeral can be a complex and emotional process, and its costs can quickly add up. However, there are some considerations that can help you plan a more affordable funeral:
Research funeral home prices
It's essential to shop around and compare prices from different funeral homes. Funeral homes are required by law to provide a general price list, which can be used to compare prices and services.
Choose a basic service package
Many funeral homes offer basic service packages that can help reduce costs. These packages typically include essential services such as transportation and preparation of the body, without additional frills or extras.
Opt for cremation
Cremation is typically a more affordable option than burial. Families can choose to have a direct cremation, which involves cremating the body without a funeral service or a cremation with a memorial service.
Consider a green burial
Green burial is a more environmentally friendly and affordable option involving burying the deceased in a biodegradable casket or shroud without embalming fluids or concrete burial vaults.
Consider home funeral options
Home funerals can be more affordable, allowing families to care for the body and arrange the funeral themselves. Families can hold a service at home, community center, or church.
Limit floral arrangements
Flowers can be a significant expense for a funeral. Families can consider limiting the number of floral arrangements.
Consider donating the body to science
Donating the body to science can be a more affordable option that contributes to medical research and education.
"You can donate your body to science or medical research," said Randy VanderVaate, owner and CEO of Funeral Funds. "Most costs will be eliminated by doing it this way, but you have to be comfortable with the thought of how your body will be used."
How to pay for a funeral
As paying for a funeral is one of the only expenses you can be sure will come due one day, it is never too early to look into your options. Here are some of those options:
Insurance Options
One of the most common ways to fund a funeral is through insurance options such as life insurance or burial insurance. Life insurance policies can provide a lump sum payout to the beneficiary, which can be used to cover funeral costs. On the other hand, burial insurance is a specific type of life insurance policy designed to cover funeral costs. Burial insurance policies typically have lower premiums than traditional life insurance policies but have lower payout amounts.
Payable-On-Death (POD) Account
Another way to fund a funeral is through a payable-on-death (POD) account. A POD account is a type of bank account that allows you to name a beneficiary who will receive the funds in the account when you pass away. These funds can then be used to pay for funeral expenses. POD accounts can be set up at most banks and credit unions.
Savings Account
If you have a savings account, you can use those funds to pay for funeral expenses. However, it's important to note that funeral expenses can be significant, and you may not have enough money saved to cover the entire cost. If you're considering using your savings account to pay for a funeral, it's a good idea to speak with a financial advisor to ensure you're making the best use of your money.
Veterans Benefits
If the deceased was a veteran, they may be eligible for certain benefits to help cover funeral costs. The Department of Veterans Affairs (VA) provides a burial allowance to eligible veterans to help cover funeral expenses. Additionally, veterans may qualify for a free burial plot in a national cemetery and a headstone or marker.
Borrowing
Another option to fund a funeral is to borrow money. This can be done through a personal loan, a credit card, or a home equity loan. However, it's important to note that borrowing money can be expensive and lead to long-term debt. Before considering borrowing money to pay for a funeral, it's essential to carefully consider the terms of the loan and ensure that you can afford to make the payments.
Prepaying at a Funeral Home
One way to avoid the strain of figuring out funeral costs in the wake of a tragic death is to pay those costs well beforehand.
"Many funeral homes offer prepayment plans," said Kurt Hemry, president of Ironwood Wealth Consultants. "With some of these plans, you will pay the current day price right now with a guarantee that at [the time of] your death, you will get what you want at no additional charge. The upside to this arrangement is that payment has been made, and your family is spared that concern. Also, you're protecting yourself from the increasing costs due to inflation."
There is at least one additional factor to consider, however. If you move away, additional transportation expenses may be involved to relocate your remains when you die.
If you do not want to worry about moving, you can also set aside the money on your own.
"Instead of using a financial product, you can save for your funeral yourself," insurance agent Travis Price suggested. "This gives you the most freedom concerning your money. These funds should be placed in a relatively stable financial account, like a certificate of deposit (CD), to accumulate interest and keep up with inflation."
Fundraising
Another option to fund a funeral is through fundraising through online platforms such as GoFundMe or more traditional methods such as hosting a bake sale or car wash. Fundraising can be a good option for families who don't have the financial resources to cover funeral costs on their own.
Charities
Finally, there are various charities and non-profit organizations that provide financial assistance.
The bottom line
By carefully considering options, families can plan a funeral that honors and celebrates the life of their loved one without incurring unnecessary debt or financial hardship. Ultimately, the most important aspect of a funeral is the love and support that friends and family provide each other during this challenging time and finding ways to come together to celebrate and honor the life of a loved one.
Article contributors