Black Friday is Different This Year — Here's How to Score Deals and Shop Safe
By
Samantha Rose
Samantha Rose covers financial literacy for the educational arm of OppLoans. Her work focuses on providing hands-on resources for high school and college-age students in addition to their parents and educators.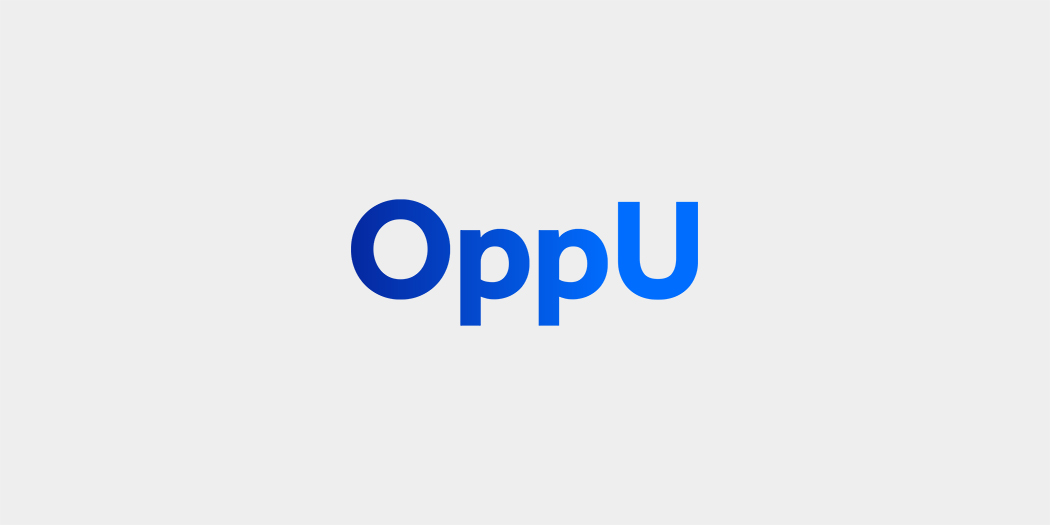 Is Black Friday canceled? Not quite.
Black Friday can be wild. Crowds, doorbusters, lines around the block. But this year, things are different.
In a pandemic, the thought of battling other shoppers in a tightly packed aisle will likely give pause to even the most die-hard deal hunter. And it's not just consumers who are reconsidering —  many retailers are encouraging early deals and online shopping. Oh, and don't forget the usual scams, because they're not taking a break. Does a discount look too good to be true? It probably is. And it can leave a real dent in your wallet. 
All of this may leave you asking: Is Black Friday worth it in 2020?
Here are seven tips to help you score the deals you want in a shopping season unlike any we've ever seen.   
No. 1: Take advantage of early deals 
Scoring the best deals isn't a single-day event anymore. Take advantage of sales in the weeks and days leading up to Black Friday.
Plan to buy early — whether online or in-person. In fact, several retailers have already started marking down inventory in advance of the big day. This tactic is likely to deter shoppers from large in-store gatherings and to provide online alternatives to those who prefer to avoid in-person shopping altogether.   
No. 2: Limit the number of locations
The goal this Black Friday is to limit the number of stores you frequent and your exposure to other customers. 
Create a plan. Instead of hitting up your favorite retailers to score random discounts, it's important to create and stick to a plan this year. Make a list of the items you plan to purchase, then research where to buy each one. If you can shop online or at a single retail location, even better.
No. 3: Plan staggered shopping days
Retailers are throwing away their Black Friday playbook. Many are now spreading out their sales over several weekends in November. This new strategy is an effort to reduce crowds, appropriately staff locations, and manage stock levels amidst reduced production and delayed shipping considerations. 
If you're planning on shopping in person, determine which retailers are expanding their Black Friday deals. Retailers will likely publish their plans leading up to Black Friday. 
No. 4: Beat the rush
Determine which retailers are offering extended Black Friday hours — whether that's different days or hours. Research this ahead of time and plan to shop during unpopular times.
For instance, shop early in the morning on a weekday to beat the crowds. Not only will you be exposed to fewer shoppers, but you'll be one of the first allowed in stores when retailers are limiting their customer capacity. 
No. 5: Follow safety protocols
If you're planning on shopping in person, it's important to adhere to all safety protocols. That means social distancing, wearing a mask, and bringing along hand sanitizer. 
Wondering what you should expect? Retailers may list their health and safety measures online ahead of time, so be sure to read them. These may include distanced lines, sanitized shopping carts, limited in-store capacity, modified checkout procedures. Be sure to follow guidelines and the instructions of workers for the safety of all customers. 
No. 6: Opt for online deals
It turns out Black Friday has been slowly losing favor in recent years. Thanks to Cyber Monday, more shoppers are opting to avoid the rush and score deals from the comfort of home. But this year, we can expect retailers to increase digital discount offerings as a way to steer shoppers away from their stores.
Skip in-person shopping this year. Take advantage of all the great digital deals. Just make sure to watch out for online scams.
No. 7: Watch for scams
Sound too good to be true? It probably is. Black Friday is a great time to save, but only if you do it right. Shop smart by avoiding scams and taking advantage of deals that deliver real discounts. The below are red-flags, so beware.
Scam No. 1: No discounts
Black Friday means everything is on sale, right? Wrong.
Looking at a list of reduced prices, you might assume that everything is a steal. But that's not the case. Retailers slip in full-price items alongside the ones they slash. This can confuse shoppers, or create an everything-must-go frenzy that encourages impulse purchases.   
Before you buy, double-check the price tag. If the item doesn't come at a discount, skip it. You can always pick it up later when it's actually on sale. 
Scam No. 2: Fake discounts
Prices can be deceiving. One price you're likely to come across while Black Friday shopping is the MSRP, or manufacturer suggested retail price. The MSRP is set by the manufacturer, but individual stores are free to charge less. If you see a discount to an MSRP, beware. Many stores never charge the full price, so a discount based on an MSRP may not be a discount at all. 
To avoid this type of scam, do some comparison shopping. If other stores — or the store where you're shopping — sell the same item below the MSRP as their regular price, you're not getting the deal you think you are. 
Scam No. 3: Last year's price
Many stores recycle the previous year's sale. For some items, this isn't a problem. For others, last year's model is old news — and should be priced accordingly. Electronics, for instance, lose value fast. So when a store sells a model for the same price year after year, you're probably not getting a bargain, no matter how deep the discount. 
Keep an eye out for this type of scam when buying electronics, appliances, and even clothes, which age as soon as the styles go out of fashion.  
Scam No. 4: Downgraded models, downgraded deals
Found a rock-bottom price? Make sure it's a sale and not a downgrade. Retailers will sometimes strip a product of its features and sell it at a steep discount price. (Think of a laptop that's so basic, it's almost unusable.) And while the price looks good, remember: You get what you pay for. 
Before you buy, price it out. Account for all the features you will need to make the purchase worth it, and make sure you're still happy with the price. 
Scam No. 5: Limited quantities
Ever seen people lined up outside a store on Black Friday? Chances are they're hoping to score a deal with "limited quantities." Retailers offer these too-good-to-be-true deals on a select number of items. But once those are sold, the sale is essentially over. 
This type of sale is great if you're one of the lucky few who get them. Everyone else misses out, and this is how retailers make their money. Once shoppers are in the store, they're likely to make a purchase, even if it's at full price. 
Scam No. 6: Store gift cards
Stores will often sell an item for full price with the inclusion of a free gift card. It sounds like a good deal, right? So how is this a scam? If you don't use the gift card at a later date, you're not getting a deal, so consider if you are actually going to return to the store down the road. Is the store out of the way? How often do you shop there? 
Just think of all the unused gift cards sitting in your wallet. If the gift card you receive becomes one of them, you're better off looking for a different deal. 
Expert tips to avoid online Black Friday scams
Cyber Monday rounds out the five-day shopping rush. In 2018, it was the biggest online shopping day ever, generating $7.9 billion. But scams abound, and shoppers face digital risks like data theft, too.
To learn more, we talked to J.R. Skrabanek, Esq., an attorney with a background in consumer protection and certified privacy professional. Here are his three tips for staying safe online:
Tip No. 1: Avoid too-good-to-be-true deals
"First, consumers should avoid deals that seem too good to be true. If a deal seems too good to be true, it almost always is," Skrabanek says. The same scams that retailers use in brick-and-mortar stores are used online. If it seems like an unusually good bargain, take another look to be sure it's legit.
Tip No. 2: Purchase on secure payment websites
Second, consumers should only make purchases from sites that can secure your personal information with secure sockets layer (SSL) protection, Skrabanek says. SSL technology creates a secure, encrypted connection between a shopper and a website. This ensures that private data, such as credit card information, isn't compromised.
Tip No. 3: Verify a company's legitimacy
"Third, consumers would be wise to check a seller or merchant's reviews prior to purchase," Skrabanek says. "Though reviews can be faked, more reviews [are] usually a sign of legitimacy."
The Better Business Bureau is a great place to start. Shoppers can view ratings, search reviews, and browse both resolved and unresolved claims against a business.
Bottom line
Black Friday is a staple for savvy shoppers, but this year will look different. Plan to avoid crowds and follow health guidelines to score a deal the safe way.
Article contributors
J.R. Skrabanek, Esq. is senior counsel at Jones Law Firm, P.C. His practice focuses on all types of business and commercial litigation, including contracts, real estate, debt defense, and consumer law, amongst others.