8 Credit Card Mistakes That Will Tank Your Credit
By
Samantha Rose
Samantha Rose covers financial literacy for the educational arm of OppLoans. Her work focuses on providing hands-on resources for high school and college-age students in addition to their parents and educators.
Updated on March 18, 2021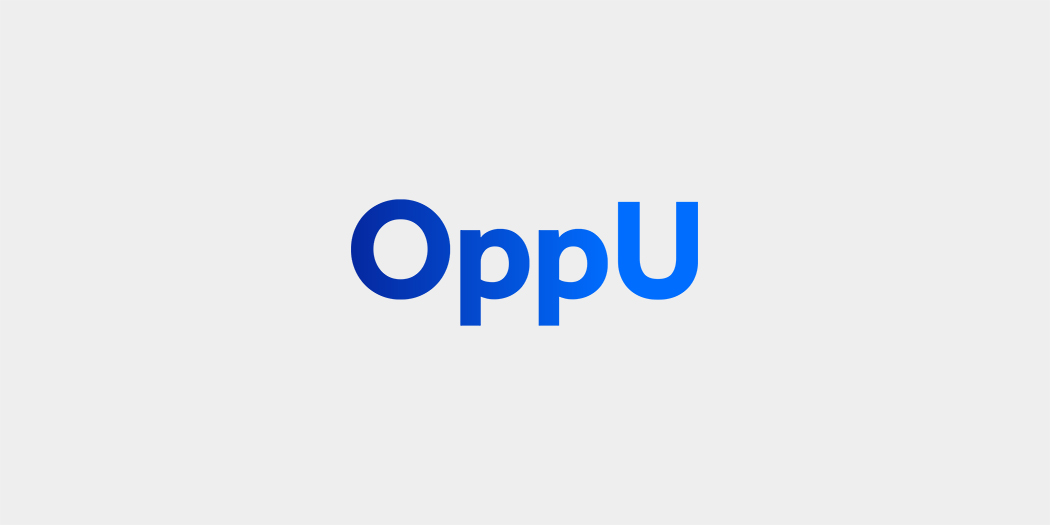 Think that new TV was expensive? It probably was—in more ways than you know.
Credit cards are convenient. They're also one of the best ways to build a strong credit history and boost your credit score—if used responsibly.
But for all the perks credit cards offer, there are just as many dangers. It's easy to overspend, miss payments, and carry high balances. And while responsible use will give your credit score a boost, irresponsible use will send it in the other direction.
Ready to make credit cards work in your favor? Here are eight common mistakes you definitely want to avoid, and expert-approved tips on how to avoid them.
Mistake No. 1: Overspending on credit cards
Devon Horace, founder of Horace Consulting, LLC
Some common mistakes people make with their credit cards are paying for things too far from what they can afford, letting the charge sit in their account over multiple months, and not using their credit cards for all their expenses.

Avoid these mistakes by not paying with a credit card and using a debit card [instead]. This will prevent [you] from spending money [you] don't have and crawling into debt. If you are going to use your credit card, have the funds available in your bank account to pay off the fee immediately. If you don't have the funds, you will be charged interest rate fees.

Lastly, you can use your credit card for just groceries and small [expenses] like your cell phone, subscription account like Netflix, Hulu, etc. A lot of people are in the process or want to increase their credit score. If you pay on small accounts that you can control and [keep] your credit card utilization rate lower than 20% of your total credit limit (credit available) you can avoid these issues.
Mistake No.2: Applying for too much credit
Karen Ford, Money Matters! financial coach
One more mistake some people make is that taking out a credit card will change your credit score. If you're getting ready to make a large purchase, such as a house, don't apply for any other loans until that house is closed.
Mistake No. 3: Making minimum payments
David Mitroff, founder of Piedmont Avenue Consulting, Inc.
Most credit cards ask you to make a minimum payment each month, which you generally owe a fixed amount of 25% or a percentage of your balance, usually 1 to 3%. It is tempting to pay minimum monthly payments when you are under financial stress. Paying the minimum payment on your credit card [will give you] temporary relief. But you're also committing to paying more with interest in the later stage. It is just like the less you pay now, the more you will have to pay later.

If you pay a minimum amount of your credit card each month, it won't only take longer to pay your debt, but also you will have to pay bigger interest charges and you're your credit card score could take a hit.

My advice is to make the highest payment you can afford and reduce spending in other areas to focus on paying off the debt. This won't only improve your credit card history, but also make you debt-free earlier, as this will reduce the amount of interest you'll have to pay.
Richard Best, personal finance expert at Don'tPayFull
This could very well be the most costly mistake you could make as it can add hundreds or even thousands of dollars of interest charges over time, and it can adversely impact your credit score. Making minimum payments on your credit card balance can explode your interest costs to nightmarish proportions to where it could take years to pay down the debt. Also, the credit bureaus don't take too kindly to minimum payments, especially if it results in your debt-to-credit limit ratio to increase. You should always make more than the minimum payment on your credit card balance, even if you have to cut other things out of your budget.
Mistake No. 4: Late or missing payments
Richard Best, personal finance expert at Don'tPayFull
When finances get tight, people sometimes need to do some major juggling of expenses and payments to get through to the next pay day, and it is often the credit card payment that falls on the priority list. The rationale for some people is that, as long as they pay it before 30 days, it won't be reported as a late payment. While that may be true, the damage to your credit begins the moment your payment is late. That's because the credit card issuer is likely to boost your interest rate, especially if you have had more than one late payment. In addition to a late payment fee, you may see your interest rate increase by as many as four or five points. That could lead to more problems if you find yourself having to make minimum payments as a result of the higher costs.
Mistake No. 5: Ignoring annual fees
Karen Ford, Money Matters! financial coach
Some folks make the mistake of taking out a credit card and not realizing that there is an annual fee for that particular credit card.

When considering applying for a certain credit card, always ask if there is an annual fee for having such a card.
Mistake No. 6: Relying on balance transfers
Richard Best, personal finance expert at Don'tPayFull
There are few things more tempting than a 0% introductory rate offer, especially if you've managed to rack up some high-interest debt on another card. The problem is, if you are having problems paying down the debt on one card, you are very likely to continue having problems on the new card. Balance transfers can provide some temporary relief from high-interest payments; however, once the introductory period expires, you're right back where you started with another high-interest payment to make. You could also find yourself with too many credit cards (another mistake), which can hurt your credit score.

Balance transfers only make sense if you are able to pay off the balance during the introductory period, or, at the very least, you are able to take advantage of the 0% interest to substantially pay down the debt.
Mistake No. 7: Not utilizing the benefits of credit cards
Trevor Oldham, founder at Podcasting You
The common mistake I see people making is two things: 1. Not purchasing everything with their credit card, and 2. Not paying their credit card off in full each month. I purchase everything on my Fidelity Visa card. At the end of every month, I pay the card in full. With the 2% I get back, I automatically have it go into my Roth IRA.

A debit card gives you nothing back and you're not protected the way you are with a credit card. With a debit card, it can take months to get reimbursed… I've found out the hard way. With a credit card, you can be reimbursed almost instantly.
Mistake No. 8: Canceling credit cards
Richard Best, personal finance expert at Don'tPayFull
One of the things some people do when they turn over a new leaf in their credit management is to cancel some of their credit card accounts. While this might seem like a positive step to better credit management, it can be a big mistake. When you cancel a credit card account, you also reduce your available credit. This could have the effect of increasing your debt-to-limit ratio, especially if you hold on to accounts that have a balance. It's better to focus on paying down your debt and keeping your debt-to-limit ration well below 25%.

If you want to cancel credit accounts, you could probably get away with canceling some store credit cards because their credit limits are usually very low.
Bottom Line
Credit cards are a useful financial tool, but they can easily lead to debt and a plummeting credit score. Before you open your wallet, read up and handle responsibly.
Article contributors
Richard Best is a writer for money-saving platform DontPayFull with more than 30 years' of experience in financial services.
Karen Ford is a master financial coach, public speaker, entrepreneur, and author at KarenFord.org. She has coached people with a variety of money issues, from just US$500 in debt to $800,000 in debt. She has coached folks with up to 86 credit cards and taught them how to pay down and pay off those credit cards in record time.
Devon Horace is an investor, personal finance, and business strategist, and founder of Horace Consulting, LLC. From $47,238.38 in debt to millionaire, Horace now helps other young professionals achieve their personal finance and business goals through Horace Consulting, LLC. His goal is to increase financial and business literacy in his community.
David Mitroff, Ph.D. is a business consultant, marketing expert, author, and keynote speaker who founded Piedmont Avenue Consulting, Inc.,where he advises on leveraging new technology to create brand awareness, strengthen customer loyalty, and generate new business leads. Dr. Mitroff leverages his extensive professional and educational background, including a Ph.D. in Clinical Psychology to motivate people to create change, while understanding the psychology behind business and marketing decisions. He is also a college instructor in entrepreneurship and marketing for the University of California, Berkeley International Diploma Program and a Google mentor for the Google Launchpad Accelerator. Through his consulting, lectures, trainings, and keynotes David Mitroff, Ph.D. has educated more than 35,000 business owners.
Trevor Oldham is a founder at Podcasting You, A Done For You Podcast Booking Agency.