Looking for a job? Try These Free Resources When Money is Tight
By
Andrew Tavin
Andrew Tavin covers budgeting and credit scores for OppLoans. His experience as a comedian lends an approachable and humorous angle to his content and makes the scary parts of personal finance less intimidating for readers.
Updated on March 18, 2021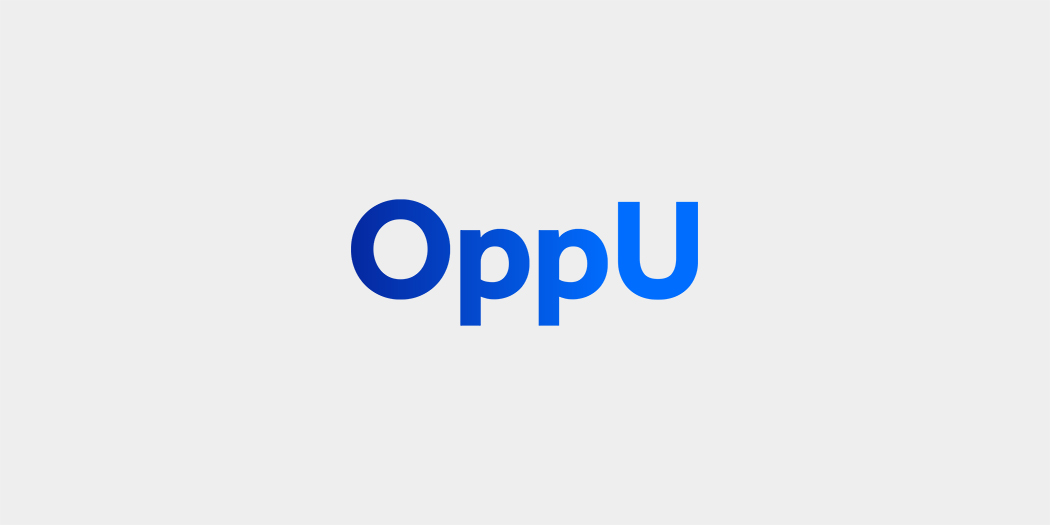 Job hunting is the woooooorst.
In the old days, if you believe the stories from your parents, finding  a new job was as easy as showing up to the big building in downtown New York and asking for a stint in the mailroom. The mail room, for whatever reason, used to hand out job offers like they were candy and every day was Halloween. Then within three months or so, you were the boss. Everyone in the 50's was the boss. 
Not today!
"Finding work can turn into a full-time job, as many people have experienced during their job hunt," says Darko Jacimovic, co-founder of career site WhatToBecome.com.
Job applications are online; taking the time to fill them out and submit them can often feel like shooting your resume and cover letter directly into the center of a black hole. 
Jacimovic points out there is no shortage of job sites and networks for job seekers. Maybe even too many. But they can be a helpful (and free) part of your job search when used properly. 
Modern classifieds
If you recently watched an old movie or period piece, you may have seen someone job searching in the "classifieds" section of their newspaper. To clarify, a newspaper was an internet that you could hold and flip through. And it didn't even have Google. 
One modern version of the classifieds is a list brought to us by Craig Newmark in 1995. Craigslist has millions of job postings each month, so there is certainly no shortage of hypothetical opportunities. Whether those job openings are real is… not always completely clear. 
We have talked about the ways you can get scammed on Craigslist before, but you have to be even more careful when it comes to the job market. You want to be absolutely certain a potential employer actually exists before you start sending out personal information. If there are no details about the company in the job listing, that is a bad sign. You can try reaching out to ask for more details, but until you get those details, you need to play it safe.
Even if you have some information, it is a good idea to follow up with your own research. Here's how:
Make sure the company has a presence online
Do they have a legitimate company website? Is the job posting also listed on that website? If so, it might be worth applying more directly. See what their social media presence looks like and if there are company reviews from people who have worked there.
Vet the recruiter 
If the recruiter posting is an individual looking to hire you directly, they may not have an associated business and website, but that means it is all the more important that you at least talk to them over the phone to establish they are who they say they are before moving forwards. Not every job description will be attached to a full human resources department, but it's a bad sign if there's no one to answer your questions. 
Follow your instinct
Finally, be sure to trust your gut. If a posting looks too good to be true, it probably is. If the person you are corresponding with is giving you bad vibes, move on to a different opportunity. 
Other free job posting sites
Beyond Craigslist, there are many dedicated job boards that you don't need to shell out money to use. 
Monster and Indeed
Indeed, sites like Monster and Indeed allow you to find the right job using advanced search options like a light-speed online job fair. 
Both also allow you to upload your resume in the hope that employers will find you and set job alerts when the relevant job titles are posted. Still, unless you are in a very high-demand field, you will probably have to take the initiative for applying, as these sites tend to have many resumes scattered across them.
Monster also has a mobile app, in case you want to search jobs from your phone. Using your phone to apply for jobs? What a fantastic future we live in!
CareerBuilder
CareerBuilder has a mobile app as well as career advice. Most of these sites have premium options, but if you aren't looking to post jobs, you should be able to access some extensive search tools for free.
The Mom Project
It can be tough to break back into the workforce after a hiatus, a struggle that is all too familiar to parents who have taken a leave to care for their children.
Developed in part to help address this challenge, The Mom Project provides a pathway back into the workforce, and strives to connect mothers with job opportunities that allow them to have a successful work-life balance. Joining The Mom Project's network is free for job seekers, and employment opportunities range from contract to full time, and some may even have options to work from home. 
If you are employed, but looking for some side-hustle work, or are a freelancer looking for potential clients, The Mom Project may be a good resource for you, too.
LinkedIn and your network
Networking has long been one of the most reliable paths to getting a job with top companies. Unfortunately, it is also one of the reasons why job opportunities come so much easier to those who already have connections through their family, former colleagues, or otherwise. 
Today, a lot of networking happens online, often through LinkedIn. 
"LinkedIn allows you to search for jobs by applying directly through the platform and it operates as a social network too," explains Jacimovic. "So if you take time to develop your network on LinkedIn, you can distinguish yourself from the thousands of other applicants. This can give you a competitive edge over applicants based on who you know and where."
LinkedIn also offers premium options that can give you additional insights, classes, and allow you to see who has viewed your profile. However, using this service for more than 30 days can come with a price tag, so make sure you can afford it before you opt in.
Keep your head up
Other than LinkedIn's premium option, all of these recruitment sites are inherently free, so you might as well use as many as you can. Applying for a job is a numbers game, and the more you can get yourself out there, the more likely it is that you will hear back and start earning that next paycheck sooner rather than later. 
If you need some additional resources to help you get ahead while you're out of work and strapped for cash, you can read our blog post on Managing Finances During a Job Loss.