11 Passive Income Ideas for Trying Times
Written by
Kylie Ora Lobell
Kylie Ora Lobell covers a range of topics, including personal finance. She has written for The Washington Post, New York Magazine, the Los Angeles Times, the Jewish Journal of Los Angeles, and Forbes.
Read time: 7 min
Updated on March 7, 2022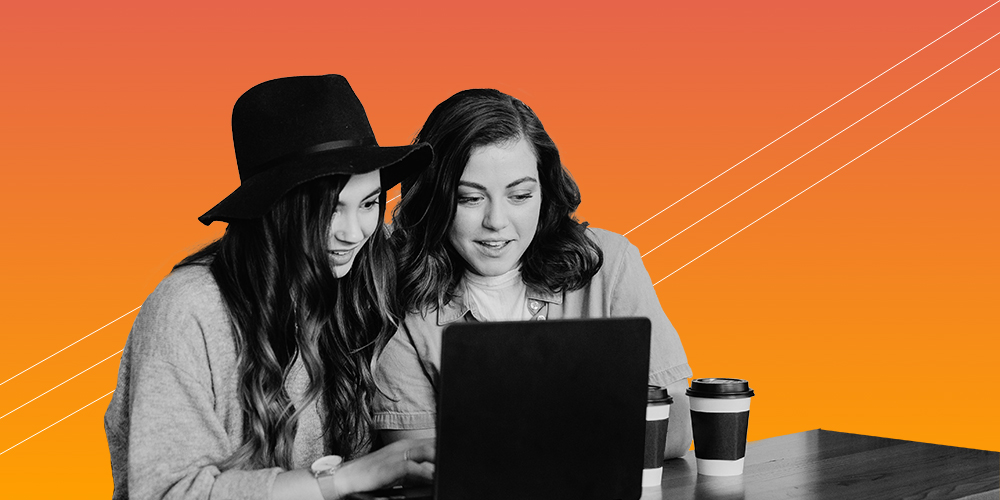 No time for a side hustle? Consider income streams that can earn you money while you sleep.
If you were recently laid off, your partner lost their job, or you're experiencing any kind of financial turmoil, you may need other ways to earn income. Even if you have a full-time job, you might want to bulk up your bank account so you can protect yourself for the future or strive for financial freedom.
Having an alternative revenue stream, such as a  passive income source, can help you reach your financial goals as well as ensure you have a backup plan during uncertain times.
If you don't have time to pick up a side hustle or the hiring market is looking bleak, consider focusing on passive income streams that can earn you extra money while you sleep.
What is passive income?
Passive income is money generation that typically requires a minimum investment in terms of effort. Unlike working a side hustle, passive income opportunities offer a set-it-and-forget-it approach and don't require daily attention. For instance, you can earn money online or by investing it.
Why is passive income important?
It's important to come up with passive income ideas for a few reasons. In an unpredictable world economy, having alternative streams of income can provide some stability in times of financial hardship or emergencies. Also, with certain passive income strategies, you can make extra cash without taking time out of your already-busy schedule.
Ways to earn passive income
If you're ready to start earning some extra money that can give you more control over your finances, free up your time, and provide a more solid financial future, then here are some ideas to help you get started.
No. 1: List with Airbnb or Vrbo
If you have a spare room in your home, list it with Airbnb to start earning rental income. There are other property rental options to explore like Vrbo and Craigslist. These outlets provide opportunities to earn a lot of money, especially if you live in a desirable location or have a second home in a hot vacation spot.
Even though travel may not be back to what it once was prior to the pandemic, you can at least ready your listing for when people start to make plans again. Just make sure to properly clean and sanitize your space to combat COVID-19, and pay attention to customer reviews so you can make improvements as needed. Additionally, investigate any local, insurance, or tax requirements that come with listing a rental property, such as registering it with your city.
No. 2: Rent out another property
If you have the income and are wondering how to make money, you can build an accessory dwelling unit (ADU) — a second dwelling that's attached to your property — or renovate an existing structure like a garage and convert it into a rental property, according to Heather Peake, a writer for rental property software company Rentec Direct and formal property manager. You could also purchase a duplex and live on one side while finding renters for the other as part of your real estate investing strategy.
"These opportunities allow you to have quick cash flow, all the while gaining experience in the industry," Peake says. "From there, the sky is the limit. Self-storage, turnkey, single-family homes, multifamily, commercial, foreclosures, and the like can be acquired to expand a rental portfolio."
No. 3: Create an online course
Creating a physical product may be difficult and expensive, but what about putting your skills to good use and teaching others through an online course?
To create an online course, all you need is a syllabus, a niche topic others have not covered (or not covered well), and a good production setup (a camera, lighting, microphones, etc.). You can list it on Udemy or Teachable, and then start to watch the money come in. This is one of the passive income streams that is thriving, as people are going online for learning opportunities.
No. 4: Invest in the stock market
While you may have a high-yield savings account or another bank account that earns interest, it may not be as lucrative as dividend-paying stocks.
One way to make passive income is to invest in the stock market, or more specifically, companies that pay dividends. The average stock market return is about 10% to 11% per year, far above your typical savings account interest rates. These include trusty, blue-chip dividend stocks that pay you quarterly dividends. You can even reinvest those dividends to make more money on your investment.
No. 5: Seek out licensing deals for digital products and media
Have you ever taken a good photo, written a nice song, or made a video that received a lot of hits? Consider licensing your work for residual income. For example, if you have some good photographs, you can make money online by selling them to places that need stock photos. For example, you could sell to sites like iStockPhoto, Adobe Stock, and Shutterstock.
Do you have other creative skill sets? Submit your tunes to music libraries, and license your videos to publishers who might need them for e-learning courses or academic e-books
No. 6: Rent out your car
When you're not using your car, rent it out on sites like Turo. Just make sure you read the fine print on these sites' insurance policies as well as your own to see if you're allowed to share your car. And, as always, keep your car clean, disinfected, and looking great in order to earn good reviews on these sites and stand out from other listings. Turo's blog offers tips on maintaining healthy car-sharing practices to help out car owners.
No. 7: Start a blog
This idea may require some heavy lifting upfront, but blogging is a great way to earn affiliate marketing and ad revenue, and you can do it from the comfort of your home. Though you'll need to come up with a niche for a blog where you can actually compete – as well as update it regularly.
Once bloggers build up their audiences through great content and SEO strategies, they can pursue affiliate marketing opportunities, where they receive a percentage of a sale that a company makes from a blog visitor clicking their link. Many bloggers will use Amazon affiliate links, for instance. Bloggers can also place Google ads on their websites, making money off clicks. A blog is a simple online business that can pay off massively when done right.
No. 8: Invest in real estate
You could purchase real estate in your area to begin earning passive income. If you don't have the capital for that, another way to build wealth with real estate is to invest in a real estate investment trust. REITs are companies that own real estate, and you can buy into them and get your share. For example, Fundrise and DiversyFund are two REIT platforms where you can invest some money and start building your wealth.
No. 9: Sell goods on Etsy
Do you have cool items in your home that you no longer want? Do you make crafts or jewelry or clothing for fun and want to now sell it? Then you can make money online by creating an Etsy store where you showcase all your goods. Make sure to take good product photos and encourage customers to leave reviews so that you attract more people to your page.
No. 10: Use cashback credit cards
Cashback credit cards reward the user a percentage of the money they spend on purchases. If you are going to make a purchase anyways, using a cashback credit card, as opposed to a no-frills credit card or a debit card, may make sense. Some cards will provide cash back in certain categories like dining, gas, groceries, and travel as well as offer around a 1% flat cashback rate for general purchases. Keep in mind that some credit card companies make you track rotating cashback categories throughout the year in order to earn. You should be able to redeem your cash rewards as a statement credit or gift card, or put it towards a purchase, such as a hotel room.
No. 11: Start a vending machine business
It may be possible to become a business owner and start a vending machine business, though some upfront capital may be required. You can watch YouTube videos on how to successfully run a vending machine business as well as reach out to people who have already done it. You'll just need to raise money to finance the vending machines as well as find the right locations to place them.
Start earning
These passive income ideas may be a step toward financial independence and freedom. Once you get the ball rolling, you may be well on your way to more stability, even when it seems like the world around you is not so stable. It all starts with a little bit of strategizing and ingenuity – as well as the best passive income ideas – to transform your life and ensure you come out of this difficult time stronger than ever.