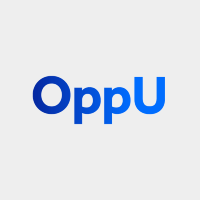 Peter Klipa
Peter Klipa is senior vice president for creditor relations at the National Foundation for Credit Counseling. Prior to joining the NFCC, he was vice president of loss mitigation at American Credit Acceptance, a subprime auto lender in Spartanburg, South Carolina. Before that, Klipa spent eight years at Discover Financial Services in its Ohio-based National Recovery Center. While at Discover, Klipa initially managed collection agencies, and eventually was responsible for Discover's legal collection network made up of around 100 direct and indirect firms. He began his work in the credit and collections field at the regional utility NiSource, also based in Ohio. Klipa is a former U.S. Air Force officer, specializing in cost analysis at Hanscom AFB in Massachusetts. 
Articles contributed by Peter
By clicking Continue, you will be taken to an external website that is not operated or managed by OppFi. Please be advised that you will no longer be subject to, or under the protection of, OppFi's privacy and security policies. We encourage you to read and evaluate the privacy and security policies of the site you are entering, which may be different than those of OppFi. Further, OppFi is not responsible for and does not endorse, guarantee, or monitor content, availability, viewpoints, products, or services that are offered or expressed on external websites.