Are 0% APR Offers a Scam?
Written by
Andrew Tavin, CFEI
Andrew Tavin is a personal finance writer who covered budgeting with expertise in building credit and saving for OppU. His work has been cited by Wikipedia, Crunchbase, and Hacker News, and he is a Certified Financial Education Instructor through the National Financial Educators Council.
Read time: 4 min
Updated on July 27, 2023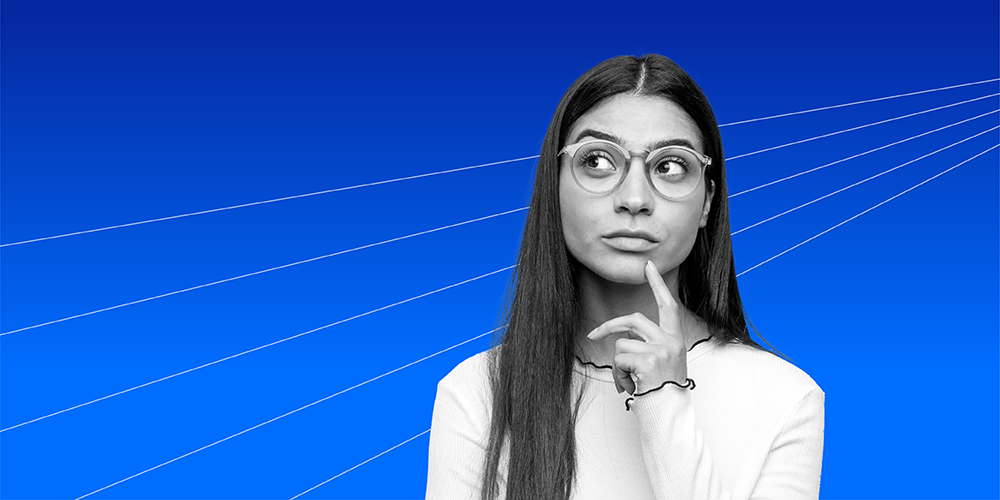 Learn how these types of loans work to protect both your monthly balance and yourself from running into a bad credit situation.
The higher a loan's annual percentage rate, or APR, the more you will have to pay in interest and fees on that loan. That is why, all else being equal, you will want to find a loan with the lowest APR possible. By this logic, a loan with 0% APR would be the best loan of all — or so one might think.
Anything that sounds too good to be true probably is, and that rule definitely applies when it comes to 0% APR loans. It's all a matter of timing.
The truth behind 0% APR loans
The only way to get a true 0% APR loan is to borrow money from a friend or family member who is willing to lend it to you at no cost. Any other so-called 0% APR loan or credit offer is just a temporary situation or will come with certain stipulations.
"If you miss on-time payments or making the minimum payments, your 0% perk can be revoked," says Jared Weitz, CEO and founder of United Capital Source Inc. "Even a single late payment can be reasonable cause for the bank to increase your interest rates. If your bank writes 0% APR in bold advertisement on the card, read the fine print. Not all transactions will fall within the percentage."
Of course, there are almost as many different kinds of 0% APR loans as there are loans in general.
The partial field guide to 0% APR loans
Since you should approach any 0% APR offer with a hefty dose of scrutiny and skepticism, it is important to have a sense of the different kinds of offer you are likely to encounter.
Mike Scott, a senior mortgage loan originator with Independent Bank, offered a few examples of typical 0% APR offers:
Automotive loans
"The 0% APR offer is often in lieu of certain rebates. Depending on your credit, down payment, and the term of the loan, it may be better to take the rebate instead of the zero interest rate."
Credit card offers
"Credit cards often will offer a 0% rate for nine to 18 months, but many of them also charge a balance transfer fee of 3%. If you pay the 3% balance transfer fee, then the effective rate on the card is not 0%. If you pay the balance off in 12 months, the effective rate is 3% or more, since the assumption is that your balance is declining throughout the year. If you pay it off in 12 equal payments, the effective rate is actually 6%, since your mid-point balance is going to be half of the original transfer."
General purchases
"They offer 'no interest if paid off in 12 months' or something similar. Many of those have a stipulation that, if you go past the offer term, you pay all of the interest that accrued during the term. In other words, if you take 13 months to pay off the balance rather than 12, you will pay the interest that would have accrued during the entire term."
Using 0% APR offers to your advantage
Even though many 0% APR offers may be trying to take advantage of you, there are some that you might be able to use to your advantage.
"Many clients have transferred their balance to a card with an 18-month 0% offer in order to get ahead of their credit card payments," says Nathalie Noisette, owner of Credit Conversion. "If the offer was only six months, it may not have been worth it. Another reason a card with an introductory rate of 0% may be good is if you plan on making a big purchase."
Of course if the card has a balance transfer fee, you will need to take that into account. Remember that most credit cards have a grace period, and if you pay the bill in full each month, you may be able to avoid paying any interest at all.
Always follow the essential finance rule: Never sign anything unless you are absolutely sure what you will have to pay, when you will have to pay it, and if you can comfortably make those payments.
Article contributors
Nathalie Noisette is the founder of Credit Conversion, a credit counseling and repair company located in Avon, MA. Credit Conversion uses principles of behavioral change to only allow clients to improve their credit score and understand the habits that lend to poor credit. Follow her @credconversion.
Mike Scott is currently a senior loan officer with 20 years of experience in the mortgage industry, specializing in low- and moderate-income lending, first time homebuyer programs, and down payment assistance. Before that, he worked for five years in consumer lending, mainly in the automotive industry. He has been a regional production manager for one of the big banks for several years before choosing to work for smaller, more responsive banks. Follow him @IndependBank.
Jared Weitz has been in the financial services industry for more than 10 years. Due to his extensive work experience and deep network of close financial relationships, he handles a multitude of different finance options for his clients and contacts. Throughout the years, he has held positions in some of the largest business financing companies in the United States. Some of his roles have been: underwriter, director of business development, managing partner, and currently, CEO of United Capital Source, LLC. Follow him @jaredweitz.