10 Money Pitfalls to Avoid When Renting
Written by
Samantha Rose
Samantha Rose is a personal finance writer covering financial literacy for OppU. Her work focuses on providing hands-on resources for high school and college-age students in addition to their parents and educators.
Read time: 11 min
Updated on July 27, 2023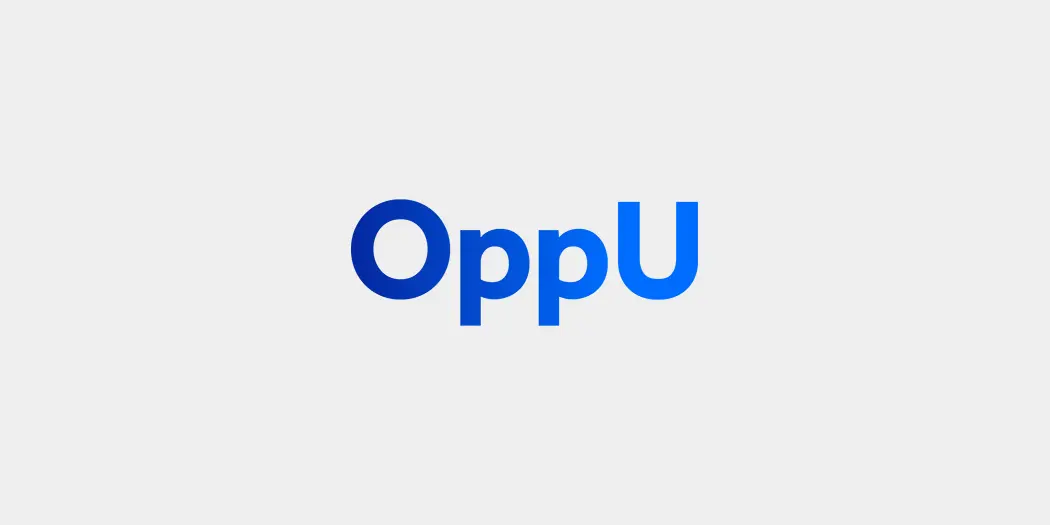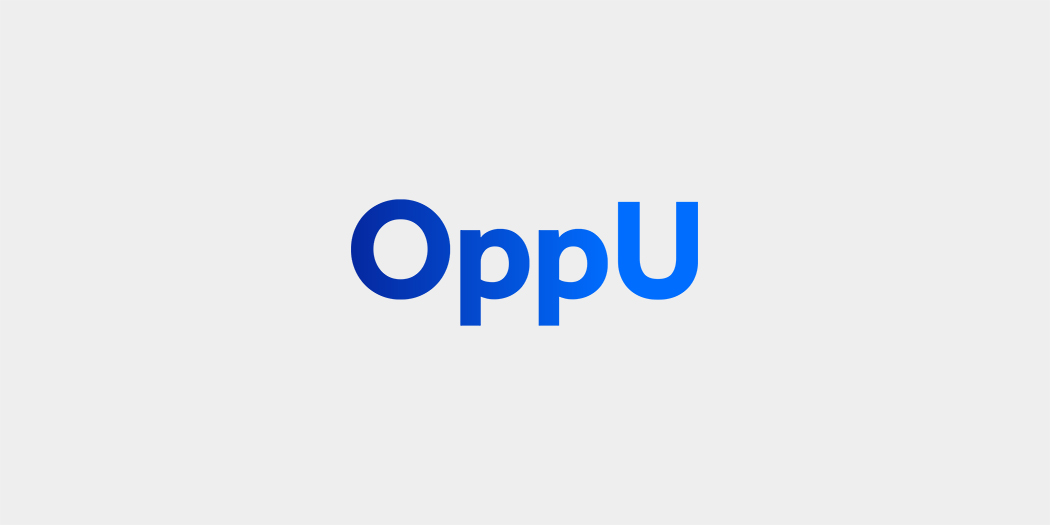 Your new apartment's easy on the eyes. But is it easy on your wallet?
---
Summer is peak move-in season. Leases are up, and college students are leaving dorm rooms behind for new destinations. It's easy to get caught up in the excitement of an apartment hunt, but would-be tenants should remember that renting is a serious financial commitment.
To start, there's the upfront cost of a security deposit and rent to pay each month. But on top of that, sometimes things don't go as planned—there are scams, negligent property managers, and money pits galore.
Before you sign a lease, take a look at these common pitfalls. Finding the right home is a joy, but a mistake will have you kicking yourself—and opening your wallet—for months to come.
Pitfall #1: Paying Too Much in Rent
One of the biggest mistakes renters make is paying too much in rent. To add insult to injury, oftentimes they overpay on apartments they're not even happy with.
"One pitfall renters often fall into is the property they rent not fitting what they want," said San-Jose-based real estate consultant and author Justin Pogue. "This typically occurs because they take one day off work to do a whirlwind tour of the places they think they want to rent. While speeding through this process, they don't take the time to ask questions or visit the properties at night."
Renters should compile a checklist of items they need and want in a rental property. Then, they should ask the leasing agent questions or, even better, check these items when visiting the property. For instance, water pressure is something most renters don't think about until they step into their new shower for the first time. During the apartment inspection, savvy renters will turn on the sink and shower faucets to make sure that the water is a strong stream and not a dribble.
As for cost, it may seem like commons sense, but make sure to choose a sticker price within one's means. When reviewing an application, property managers usually look for an income that's about three times the cost of rent, Pogue said. Typically this ratio is calculated based on the applicant's last month of income, and Pogue warned that would-be renters shouldn't take an apartment just because they qualify for it—especially when the month used for the income calculation contains short-term income.
"If those paychecks included bonuses or overtime that may not continue, [renters] may be signing on the dotted line for a really uncomfortable rent payment for the next 12 months," he said.
Pitfall #2: Skimming the Lease
Does anyone actually read lengthy legal documents anymore? Probably not, but they should, said Lisa Rice, a regional manager for Morgan Properties.
A lease is a contract that details the terms of the rental. If there's only one renter, it's usually pretty straightforward. The difficulty comes when roommates enter the situation.
"Although living with a roommate can be beneficial in keeping monthly costs down, lack of knowledge on what residents are financially responsible for on a multi-person lease can be detrimental," Rice said. "For instance, if one resident pays half of the rent, and the other does not, both residents are still responsible for the remaining lease payment."
Roommates should formalize their arrangement as much as possible on the lease. They may even consider a separate legally binding contract stating their rental obligations to protect one another in case of a negligent roommate.
"It is also important that residents understand what utilities are or aren't included in their monthly rent, so they can budget that money accordingly, as well as set aside money for renters insurance," Rice said.
Pitfall #3: Overlooking Utilities and Amenities
Oftentimes, renters focus solely on the price of rent without taking into consideration all of the additional monthly costs that come with a property. One such expense? Utilities.
While some landlords bundle these costs with the rental price, in many cases they're the renter's responsibility. But whatever the agreement might be, the specifics should be detailed in the lease, said Daniela Andreevska, marketing director at real estate data analytics company Mashvisor.
"Renters should sign a detailed lease agreement which outlines in detail what exactly the monthly rent covers and what it doesn't cover," she said. "Too many people assume that certain expenses such as electricity, water, and wifi are included when they are not."
Brian Davis, landlord and co-founder of SparkRental.com, urged renters to take into consideration an often-overlooked amenity: parking.
"Is parking included? If not, how difficult is it to park nearby?" he said.
The best way for renters to make sure they aren't forgetting a crucial detail in their rental is to itemize their day-to-day schedule and all of the expenses they'll need to cover.
Pitfall #4: High Utility Bills
In areas with extreme high or low temperatures, renters should expect a hefty heating and cooling bill. Davis detailed how utility bills can take renters by surprise.
"Homes are not all created equal when it comes to energy efficiency, but it's something few tenants remember to ask about," he said.
So what should renters do?
"Ideally, get ahold of the last year's energy bills, paying particular attention to winters and summers when energy usage is highest," he said. "Look for how well the doors seal, and how new the windows look. Are there storm doors? Screens and storm windows available? Is the thermostat smart, or at least programmable? Energy bills can vary by hundreds of dollars a month, and shouldn't be taken lightly."
And it's not only energy bills that renters should be wary of—high water bills add up.
"Likewise, ask for the last year's water bills," he said. "Running toilets, leaky pipes, and other plumbing inefficiencies can mean expensive water bills."
Pitfall #5: Not Protecting A Security Deposit
A security deposit is an amount of money (typically worth one month's rent) that new residents give to their landlord or property management company in advance of moving into a rental property. It protects the landlord from financial loss if the renter fails to pay rent or causes damage. However, if all rent is paid and there's no damage to the property at the end of the lease, landlords are typically obligated to return the deposit to the renter.
Shawn Breyer of Breyer Home Buyers urged renters to stand up for their rights if their landlord refuses to return the security deposit without cause.
"When [renters] move out of a rental property, the landlord will incur costs to freshen the property up for the next tenants," he said. "They will try to pass all of the costs that they can on to [renters] via the security deposit...."
What can renters do to protect themselves? Take thorough pictures of the property, Breyer said. This should be done prior to moving in. Then, these pictures should be emailed to the new landlord as a form of documentation in case anything happens between the start and end of the lease.
"This will time stamp the photos and prove that [they] made the landlord aware of any issues that there may be when [they] move[d] in," he said.
Worse-case scenario, renters can and should take legal action if they feel that they're being cheated out of their security deposit.
"If any disputes over damages being deducted from the security deposit arise, [renters] could end up in court," he said. "If [they] don't have proof that these damages were in the property prior to [them] moving in then [they] don't have a case."
Pitfall #6: Moving Costs
Mike Glanz, CEO of HireAHelper, said that one major financial pitfall that renters should watch for is exorbitant moving costs.
"Consumers can expect to pay upwards of several thousand dollars for a long-distance move when hiring a full-service moving company," Glanz said.
To save money, many people opt to do the moving themselves. But this requires physical labor and suitable transportation that some might not have access to.
"One affordable DIY solution is to rent a truck or a shipping container and hire local movers who will work by the hour to handle all the loading and unloading," Glanz said.
This type of hybrid approach can keep costs low—consumers might pay one-third of what they would with a moving company, Glanz said.
Pitfall #7: Negligent Landlords
While many landlords are professional and fair, it's good to watch for red flags before signing a lease. Davis urged renters to keep an eye out for property neglect during the apartment viewing—signs of damage, wear and tear, or pest problems. A clean, well-maintained property is a sign that the landlord is responsive and attentive to property maintenance, which ensures that renters won't end up taking on costs themselves.
"If the landlord doesn't take good care of the property, [renters] may end up covering the cost out of pocket in sheer impatience waiting for the landlord to finally get around to making fixes," he said.
He suggested that renters ask a few questions and observe the landlord's response:
When was the unit last painted?
When were the carpets last replaced?
When were the furnace and air conditioning units last serviced?
"The actual time is less important than the landlord's clarity about it—look for crisp, precise answers, rather than a scratch of the head and an 'Um, I don't know, within the last couple years I'm sure,'" he said.
Pitfall #8: Taking on Repair Costs
How much do repair and maintenance costs run for an average apartment? A lot.
Landlords generally pay to repair leaky plumbing, electrical failures, and other standard maintenance items. Unfortunately, there's a gray area in which tenants can be charged for repairs if they're liable. It's best for renters and landlords to discuss who's responsible for what and include repair procedures in the lease prior to signing.
Amanda Kintz, a lifestyle blogger at CrunchHippieLife.com, said that renters should have an emergency plan in place and make sure it's on the lease.
"Once when renting a house, our only toilet clogged at 8 p.m. on a Sunday night," she said. "We called our landlord after plunging didn't help, and before calling anyone to come fix it, our landlord asked if we could wait until 8 a.m. the next morning to call someone because he didn't want to pay the fee. Not only were there two adults living in the house, but I was also pregnant. There was no way we were going to be able to wait for over 12 hours. He then tried to blame our toddler for flushing something down the toilet (which didn't happen), and told us we would have to pay for the plumber ourselves. I was able to point to our lease, where it clearly stated that the landlord would be responsible for emergencies, and it was finally taken care of."
It's in these types of scenarios that pre-planned procedures are crucial.
"Had I not insisted that emergency responses be planned for, we would have been stuck with a $500 unexpected expense," Kintz said.
Rice added that renters should avoid repairing damages on their own.
"Residents should report all apartment damages to the landlord right away, and should never try to repair serious damages like broken pipes, faulty electrical outlets, and holes in the walls," she said. "Doing so can cause more serious problems in the future, resulting in expensive repair fees."
Electric, plumbing, heating, cooling, and sewer jobs are best left to the professionals. Renters who attempt to fix an apartment problem and then wind up causing more damage may be held liable for costs. Plus, renters can pursue legal action if a landlord refuses or neglects to perform needed maintenance.
"Remember, if your landlord is not fulfilling important obligations under a lease or as required by law, a tenant may decide to implement one of the state's statutory tenant remedies," said LegalAdvice.com CEO David Reischer. "A qualified lawyer can help advise a tenant how to properly and legally withhold rent or repair and deduct the expense."
Pitfall #9: Investing in Furniture
Renting is typically not a long-term plan, so why pay big bucks to furnish a temporary space?
"Avoid spending too much money on furniture," Rice said. "For most, furnishing an apartment is the fun part—but can also be the most expensive part about moving in."
To save money, residents should look for secondhand and upcycled furniture pieces, Rice said. This includes scouring thrift stores, browsing community Facebook pages, and using websites like FreeCycle.org.
Andreevska agreed that one of the most common financial mistakes that renters make is buying "unnecessarily expensive and luxurious furniture."
"While most homeowners spend a few decades in the same property, renters tend to move from one property to another much more frequently," she said. "This means that they should only buy the most essential furniture items of average quality."
Pitfall #10: Renting Instead of Buying
While renting makes the most financial sense for many people, there are certain situations in which it might actually be a better idea to buy. According to Andreevska, it all comes down to the price-to-rent ratio in different geographic areas.
"Before deciding whether to buy or rent, people should look at the price-to-rent ratio in the local housing market," she said.
The price-to-rent ratio is a comparison of purchase prices to rental prices—it measures the affordability of renting and buying in a housing market. Sometimes it's in a renter's financial interest to save that monthly rent and invest it in a cheaper monthly mortgage.
"If this [price-to-rent] number is particularly low—15 or below—[renters] should consider buying a home instead of renting," she said. "A low price-to-rent ratio means that properties are cheap compared to the rental rates, so it makes more sense to buy than to rent."
Bottom Line
New beginnings are exciting, but don't let them carry you away. When looking for an apartment, do your research, watch for these common pitfalls, and choose wisely—you'll be glad you did.
---
Article contributors
Daniela Andreevska is the marketing director at Mashvisor, a real estate data analytics company which helps investors find lucrative traditional and Airbnb rental properties in the U.S. housing market. She has been writing about real estate investing for a few years, prior to which she worked in economic policy research and fundraising. Daniela holds a master's degree in Middle East and Mediterranean studies from King's College London. You can find her on Facebook at @Mashvisor.
Shawn Breyer started We Buy Houses Atlanta with a mission to empower people to enjoy life by simplifying and solving their property issues. He and his wife flip 35+ homes in the metro Atlanta area every year.
Brian Davis co-founded SparkRental, a service designed to help everyday people replace their 9-5 income with rental income. As a personal finance writer and real estate investor, Brian spends most of the year traveling overseas. Connect with him through SparkRental.com at any time.
Mike Glanz is a San Diego native and the co-founder and CEO of HireAHelper, an online marketplace that's empowering a new way to move, called "Hybrid Moving" — a cross between the affordability of moving yourself, and the ease of paying movers to do it for you. To date, the company has assisted with more than 350,000 moving jobs around the United States. Find Glanz on LinkedIn.
Amanda Kintz is a registered nurse. After living on an income of just $16,000 with her husband in 2014, Amanda discovered a passion for educating and empowering people to live a lifestyle of wellness in both body and finances. Her creative ideas for living a healthy and financially free life can be found on her blog, Crunchy Hippie Life, and her new book, "Dirt Cheap Adult: A Millennial's Guide to Life on a Budget," now available on Amazon and Barnes and Noble.
Justin Pogue is a real estate consultant and author based in San Jose, CA. His services are sought after by property management companies, investors, and real estate consulting companies alike. FOX News, The Mercury News, Realtor.com, and ApartmentTherapy.com have all featured his insights for the benefit of their audiences. He got his start in real estate by purchasing properties on the Lands Available list in the state of Florida. Since 2003, he has developed and managed apartments, rental homes, and student housing across the United States. Justin holds a degree in Economics from The Wharton School at the University of Pennsylvania, as well as an MBA from The Darden School at the University of Virginia. Check out RentalSecrets.net for more info.
David Reischer, Esq., is an attorney and CEO of LegalAdvice.com. Reischer is a New York business attorney who was admitted to the bar in New York in 2004 and specializes in real estate, mortgages, finance and general tax and estate planning law. He is committed to the traditions of client service, professional development, and community involvement, while embracing the innovations driving the legal profession in the 21st century.
Lisa Rice is a regional manager at Morgan Properties, the nation's 19th largest apartment owner with 167 apartment communities consisting of over 52,000 units in 11 states. She manages nine properties consisting of 2,094 units located in central Pennsylvania.