How to Protect Yourself From Phone Scams
Written by
Andrew Tavin, CFEI
Andrew Tavin is a personal finance writer who covered budgeting with expertise in building credit and saving for OppU. His work has been cited by Wikipedia, Crunchbase, and Hacker News, and he is a Certified Financial Education Instructor through the National Financial Educators Council.
Read time: 11 min
Updated on July 27, 2023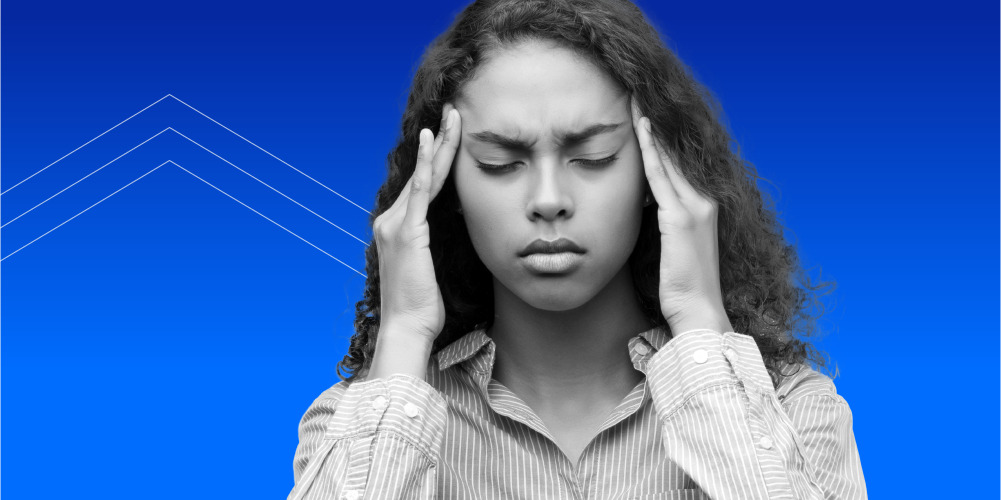 Ring ring! What's that unknown number calling you? Could it be… a scammer?!
Phone scams are on the rise and it's getting so bad, law enforcement agencies are issuing regular warnings.
What's the solution? Do we give up telephones entirely? Maybe we could set up a network of smoke signals and bike messengers who have all been sworn to protect the integrity of the messages they carry with their lives.
Or you could just take this advice from the experts we spoke to.
---
Take it easy
Scammers know that a nervous person isn't a careful person. They'd be less likely to succeed if they called you up, told you they needed $1,000, and gave you a few days to think on it. That's why scammers will try to weaponize urgency, and why you shouldn't let it get to you.
Nick Santora, CEO of cyber security firm Curricula, offered this advice: "One of the ways to protect yourself is to understand any inbound call can be suspicious, especially when asking for any personal information. The caller might use a sense of urgency to get you to give out your personal information. They will ask questions that they already 'know' the answer for you to confirm, but are really just making you give away your information. It is easy to be tricked or manipulated on a phone call.
"Depending on the information you give to the scammer, you may be at risk for being applied for financial accounts or other services using your personal information. Your identity may also be at risk along with other personally identifiable information.
"To protect against these risks, do not respond to any sense of urgency request, especially via an unsolicited phone call. If you are unsure, hang up and call the main public line of any service requesting information."
Build up your defenses
The only thing better than handling scammers smartly is never having to talk to scammers in the first place. That's why Justin Lavelle, chief communications officer for beenverified.com, suggests you take the following steps as soon as you can:
"Do register with the Do Not Call Registry. Although the Do Not Call Registry isn't always consistent, it's important to register with them to help eliminate a good portion of calls. If you've been on the Do Not Call Registry for a month or longer and still get calls, file a complaint with the FTC. It doesn't take long, and sometimes enough complaints can get policy changed. Report illegal robocalls to the Federal Trade Commission at consumercomplaints.fcc.gov or call 888-225-5322.
"If you're constantly being called by the same few numbers, consider blocking them. A variety of apps and services, many of them free, make it possible to cut down on unwanted calls on some landline and mobile phones (both Android and iOS). They work by blocking them, alerting you to a possible robocall, or forwarding suspicious calls to voicemail.
"Set-up an 'anonymous call rejection' option. Call your phone provider to find out if this option is available for your landline. It lets you screen out calls from callers who have blocked their caller ID information—a tactic of telemarketers.
"Sign-up for Nomorobo. Nomorobo uses a "simultaneous ring" service that detects and blocks robocalls on a blacklist of known offender numbers. Similar to the Do Not Call Registry, it's not infallible but adds a layer of protection. It's free for landlines and subscription based for mobile.
"Check your caller ID. If you do not recognize the phone number on your caller ID, do not answer the phone. Let it go to voicemail or the answering machine. Most telemarketers will hang up and not leave a message. If it's important, the caller will leave a message. If you answer and there's a pause, that's often an indication of a robocall, and you should simply hang up. Never follow the automated voice asking you to press 1. Do not push any numbers to reach a live operator, this signifies that the autodialer has reached a live number and this will probably lead to more robocalls.
"Block incoming numbers on your cell phone. Most cell phone providers allow you to block an incoming number to your cell. After the call comes in, follow your provider's instructions for blocking the number from calling you again.
"Download a call-screening app to your cell phone. To help with robo telemarketing calls and robo spam texts to your cell phone, get a call-screening app like Truecaller or PrivacyStar that screens and blocks them.
"Sign the Consumer Union Petition at EndRobocalls.org to pressure phone companies to start offering free call-blocking technology.
"Check the WhitePages.com. Use the online telephone directory WhitePages.com to look up a phone number you're unsure about. The site will let you know the scam potential of the phone number you're checking on even if it doesn't have the company name listed.
"Give out your phone numbers sparingly. Resist the urge to provide a phone number unless it's absolutely necessary. Just because you're asked for it, doesn't mean you're required to provide it."
The above tips will help you build a moat around the castle that is your phone.
Know your enemy
In addition to protecting your phone, you should familiarize yourself with some of the most common scams so you know exactly what to do when those crooks come a ringin'. Consumer advocate and scam expert Tom Antion gave us a rundown of some common hoaxes to watch out for so you'll be prepared:
'Never say Yes'
"Never say 'Yes' to an unknown caller. Say, 'Who's calling?' or 'What are you calling about?' If you say 'Yes' to anything, they record you saying yes and then edit that audio into another audio asking if you agree to certain charges for BS services. You have to really train yourself to do this because they may ask for 'Joe' and you say, 'You must have the wrong number. There isn't any Joe here.' Then the scammer says, I'm calling (says your number). Is that your number?' as soon as you say 'Yes' they have you and hang up.
'Can You Hear Me Now?'
Another one is a perky, sweet sounding girl supposedly fiddling with her headset. Can you hear me? if you say 'Yes', you've been had. In that one it's not even a real girl. It's a robo call.
'One Ring Scam'
Another scam is where the phone rings once. If you call back it's a US mainland 'looking' number, but actually located in a foreign country and you'll be charged enormous rates as they try to keep you on the phone for as long as possible running up your bill which they get a portion of similar to the 900 numbers of the past.
'Smishing'
Short for SMS Phishing. This is similar to "phishing" through email where the bad people are trying to get you to click on a link so they can download a virus or trojan horse to steal your identity. Don't click on anything from an unknown person texting you and don't even click on something that appears to be from your bank, Amex, Visa, Paypal, etc. Call the entity directly to see if there is something wrong with your account.
'Lottery Scams'
You are told you hit the lottery or won a big prize and you just have to pay the taxes. You send the 'tax' money. There is no winnings. Guess what. If you didn't play a lottery or join a contest, you ain't gonna win. 🙂
'Grandparents Scam'
You get an urgent call from a young person on a static sounding line who says 'Gramma. I'm in big trouble. I got in an accident.' The grandparent may say, 'Jimmy, is that you?' Now the scammers have the grandchild's name. Jimmy says to Gramma, 'Here's the lawyer.' An authoritative person gets on the phone telling the grandparent Jimmy is in pretty big trouble and is probably going to jail. Then the attorney needs immediate funds to represent Jimmy and keep him out of jail. The grandparent is instructed to go to Walmart, a drugstore, western union etc and send untraceable cash... Which of course, disappears. Alert everyone in your family about this scam especially any elderly people and tell them what to do and who to call to see if 'Jimmy' is ok or not.
'Utility Scam'
You are called and told you have an outstanding utility bill and a representative will be there shortly to disconnect your power, gas, etc. unless you pay him cash when he gets there. Utilities don't operate like this. Keep your door locked and call 911 for police assistance and call the utility company to tell them too.
'Spoofing'
Any 3rd grader can use a spoof service and make the caller ID that shows up when your phone rings look like it's the IRS, FBI, your local sheriff dept. etc. An example would be Spoofcard.com. The number may actually be the real number of the sheriff, FBI etc, but when you call them back to check, most likely unless you're on the most wanted list, they won't be looking for you.
'Microsoft Scam'
This is where somehow you've gotten a virus and a Microsoft window pops up after locking up your computer. The pop-up has a phone number for you to call to get it fixed. Do not call the number. Look up a reputable computer repair and pay them to fix it and then be careful what you click on and what sites you visit in the future.
"In addition to these scams, scammers are using intimidation techniques to scare people into paying. If you don't pay up, they are using Google Earth to look at your house and call you with an identifying feature as if they are outside waiting to get you... 'Your house has the blue door and we're going to bust it down if you don't pay.'"
Robert Siciliano, CEO of Safr.Me, offered up his own list of scams to watch out for, including the prize and grandparent scams:
"Don't assume you'll never be targeted by phone scammers just because you don't have a cell phone; they continue to feast on landline users, especially those over 50.
'This is the IRS…'
Drill this into your head: The IRS never calls to collect back taxes. NEVER.
A common ploy is to threaten that the listener will go to prison if they don't pay up immediately.
If you really do owe taxes, the IRS will contact you alright—but via snail mail, not a phone call, text or e-mail.
Scam calls may also sound professional with no threats and may be a pre-recorded woman's voice.
Scammers can make the caller ID show 'IRS.'
Charities and Fundraisers
A call comes from the fraudster, claiming he represents a charity and wants your donation. The con artist may even say he's with the local police department.
Want to help mankind? Hang up on the caller and give to a reputable foundation or give out homemade sack lunches to the homeless.
Go online and search the organization in question to verify they're legit.
If the call has an automated message, hang up immediately.
A legitimate organization will not request your Social Security number or personal financial information.
'You've won a prize!'
No, you haven't. These are scams; hang up.
Tech support never calls you…
You must call them first. So if you get a call from 'tech support' asking for personal information, it's a scam. Geek squads don't just up and call people.
A call about installing an update is a scam.
Scammers can make the caller ID show 'Microsoft.'
'Hi Grandma, it's your favorite grandson!'
If relatives call asking for money, hang up and call them to verify that said caller is really your relative.
Avoiding Scam Calls
Must you answer the phone every time it rings? It's perfectly legal to ignore a ringing phone.
If your phone has caller block, input numbers from suspected scammers. Next time they call, there'll be barely one ring, then the caller will be blocked."
Whatever may come
Even with these tips, you'll still need to be wary. Scammers can be very creative and are coming up with new traps all the time. Richard Lowe, the former director of computer operations for Trader Joe's, told us about one creative scam he encountered:
"Scammers can look through your social media and can thus find out a lot about you. Or, as in one instance that I experienced, they can hack an account and pretend to be someone you know.
"In this instance, the night before, I had just met a lady and we used our phones to friend on Facebook. The next morning I received a Facebook message from her, claiming that she was in London and lost all her money and was in terrible straits. She gave me a beautiful sob story. Of course, I knew it was a scammer ... it's not possible that she got from California to London overnight. But if that had not been the case, the scammer might have had more luck. She knew everything about the lady, because she had access to her account."
Lowe also affirmed that the IRS will never call you and that you shouldn't be taken in by a phone call claiming urgency. He recommended hanging up and calling the alleged institution's number from their website, to be certain you'll be speaking to a real representative.
And the risks are real. "You can lose a LOT of money if you fall for the scam and keep working through it," Lowe warned, "And, in the case of scams aimed at businesses, you could cost your company thousands or even millions of dollars."
And you can be sure that if you're already struggling with bad credit, getting ripped off is just going to make it even worse.
It's a scary world out there, but take all of this advice to heart and keep your wits about you, and you'll outsmart every scammer who comes your way.
Article contributors