Personal Loans for Adoption Expenses
Written by
Jamie Johnson
Jamie Johnson specializes in writing about personal finance and small business. She has worked with clients like Quicken Loans, Bankrate, Credit Karma, and the U.S. Chamber of Commerce. Her work has been featured on Yahoo! Finance, Business Insider, and MSN, among others.
Fact Checked by
Tamara Altman
Dr. Altman has over 25 years of experience in social science, public health, and market research, statistics, evaluation, and reporting. She has held positions with, and consulted for, many government, academic, nonprofit, and corporate organizations, including The Pew Charitable Trusts, the National Park Foundation, Stanford University, UCSF, UC Berkeley, and UCLA.
Read time: 5 min
Updated on July 28, 2023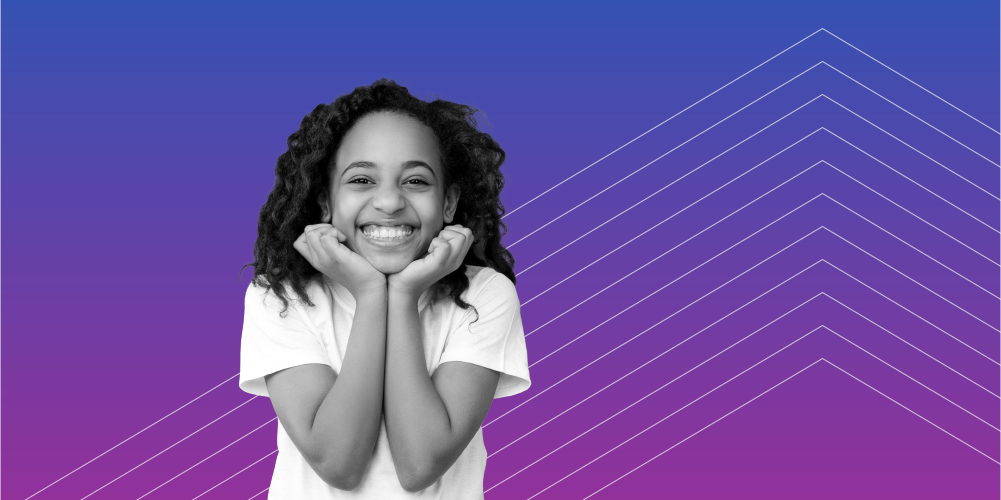 Adopting a child is a worthwhile endeavor, but it can cost a lot of money. Learn how to take out a personal loan for adoption expenses.
If you're considering adoption as a way to grow your family, you may be eager to start the process. But it's important to keep in mind that adoption can be incredibly expensive, costing tens of thousands of dollars. And the costs can be even higher if you're planning an international adoption.
Fortunately, you can take out a personal loan to cover your adoption costs. Personal loans for adoption expenses can pay for things like legal fees, travel expenses, and medical care for the birth mother.
How much does an adoption cost?
According to the Child Welfare Information Gateway, the exact cost of an adoption will vary depending on the type of adoption and whether you're using an attorney or agency. If you adopt from a private agency, costs will typically range from $30,000 to $60,000. Independent adoptions (working with an attorney) run from about $25,000 to $45,000. And intercountry adoptions tend to cost about $20,000 to $50,000.
If you opt for a private adoption through an agency, expenses will include agency fees for services, medical expenses for the birth parent, and legal fees. In an independent adoption, you would use an attorney to navigate the adoption process instead of an agency, and fees include things like home study, legal fees for yourself and the birth parents, and the birth mother's medical expenses. The fees for intercountry adoptions differ notably depending on the country.
Can I get help with adoption expenses?
One way that you can get help with adoption expenses is to take out a personal loan. You can apply for a personal loan to help with adoption expenses through a bank, credit union, or online lender. When you take out a personal loan, you'll receive an upfront sum of money that you'll repay each month until the loan is repaid.
Personal loans to help with an adoption can help you cover the following costs:
Agency fees
Legal fees
Court costs
Travel
Home study
Medical bills
Personal loans can be secured or unsecured (meaning that they require collateral – secured – or not – unsecured). Unsecured loans that do not require collateral tend to come with higher interest rates, so be sure to pay attention and proceed cautiously. Borrowers with good credit will qualify for the best terms and rates on a personal loan.
How to take out a personal loan for an adoption
Personal loans can be a good way to get the funding you need to pay for an adoption. However, taking out a personal loan is a big decision since you'll be responsible for repaying it with interest. Here are four steps you can take to apply for a loan to help with an adoption.
Research different lenders
To get started, begin researching different lenders that offer personal loans by checking out your own financial institution(s) or by using Google or a loan comparison site. Once you've identified a few lenders that might meet your needs, be sure to check their eligibility criteria. For instance, you want to know what kind of credit score, income, and employment requirements each lender has. This will help you avoid wasting time on lenders who are unlikely to approve you for a personal loan.
Gather the necessary documentation
Next, you should gather all the necessary documentation your lender will ask for. For example, you'll need to provide a driver's license or passport to verify your identity. You'll also need to show pay stubs, tax returns, and bank statements to verify your financial history. Gathering your paperwork ahead of time will simplify the application process.
Fill out the application
Once you've identified some potential lenders and gathered the necessary paperwork, you can begin submitting your applications. Most lenders will give you the option to apply online, though banks or credit unions may require you to apply in person.
You may have to wait several days or several weeks to find out whether you are approved or not. The waiting time will vary depending on the lender.
Get preapproved with multiple lenders
Compare the options from each lender you applied to. You'll want to pay attention to the rates, fees, and terms on each loan, and make a decision that's based on your specific situation. Make sure you can afford the monthly payment and that the payment period (how long you'll have to pay the loan back) is acceptable to you. Review all the fine print to make sure you understand the terms and conditions of the loan before accepting it.
Alternatives to personal loans for adoption expenses
Choosing to borrow money is a big decision, so you want to weigh all your options first. If you're not sure that a personal loan is the best choice to help with your adoption expenses, here are some alternatives you can consider:
Grants: You can apply for an adoption grant through the Gift of Adoption Fund, Help Us Adopt, and A Child Waits Foundation, among others. A grant is unlikely to cover the full cost of an adoption, but it can help cut down on expenses.
Fundraising: Fundraising is another way you can access the money you need for an adoption. You can consider setting up a page on GoFundMe, Kickstater, or similar sites,  or using an adoption crowdfunding platform like AdoptTogether, as well as others.
Employer-provided adoption benefits: Check with your company's HR department to see if they offer any adoption benefits. Many employers do, and this can be a good way to get some of the costs covered.
Tax credits: If you qualify, you can take advantage of the one-time federal adoption tax credit. Tax credits are directly subtracted from the tax you owe, so it's typically preferred over tax deductions.
Consider foster care: You might also consider adopting through the foster care system. Adopting through foster care is the least expensive option, and you may be able to get your court costs and legal fees reimbursed. However, it can be harder to adopt a baby or infant from foster care.
The bottom line
If you need to borrow money to pay for an adoption, you might consider taking out a personal loan. If you decide to take out a personal loan, be sure to carefully consider the options available to you. Weighing important factors such as interest rate, fees, and terms will help you find the best loan to help you with adoption expenses. Make sure you understand the terms and conditions before accepting a loan, and only borrow what you need and can afford to repay.
Please note the below article contains links to external sites outside of OppU and Opportunity Financial, LLC.  These sources, while vetted, are not affiliated with OppU. If you click on any of the links you will be sent to an external site with different terms and conditions that may differ from OppU's policies. We recommend you do your own research before engaging in any products or services listed below. OppU is not a subject matter expert, nor does it assume responsibility if you decide to engage with any of these products or services.