Where to Find the Best Personal Loan Rates
Written by
Ashley Altus, CFC
Ashley Altus is a personal finance writer who covered financial planning with a focus on money management and household finance for OppU. She is a Certified Financial Counselor through the National Association of Credit Counselors. Her work has appeared with O, the Oprah Magazine; Cosmopolitan Magazine; The Smart Wallet; and Float.Today.
Fact Checked by
Tamara Altman
Dr. Altman has over 25 years of experience in social science, public health, and market research, statistics, evaluation, and reporting. She has held positions with, and consulted for, many government, academic, nonprofit, and corporate organizations, including The Pew Charitable Trusts, the National Park Foundation, Stanford University, UCSF, UC Berkeley, and UCLA.
Read time: 9 min
Updated on July 31, 2023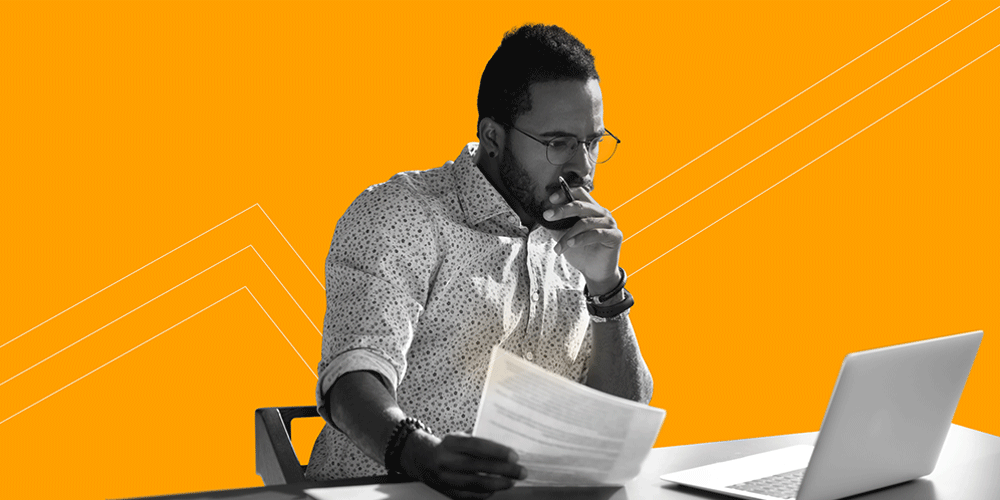 Before applying for a personal loan, research and compare options and lenders in order to find the best possible interest rate.
Lenders give the best personal loan rates to borrowers who have excellent credit scores, minimum debt, and a high annual income. Regardless of your credit history, when searching for a loan, you should compare lenders and look for a competitive rate to obtain the best personal loan you can qualify for.
What is a personal loan?
A personal loan is a type of non-revolving credit that can be used for debt consolidation, emergency expenses, and purchasing big-ticket items.
There are two types of personal loans: unsecured and secured loans.
Secured loans are attached to a high-value asset, also known as collateral. Mortgages and auto loans are two common types of secured loans. For the most part, borrowers can expect to pay lower interest rates on a secured loan than an unsecured loan. If a borrower defaults on the secured loan, the lender is able to recover their losses by repossessing the asset.
Unsecured personal loans don't require collateral. Instead, lenders rely primarily on a borrower's creditworthiness during the loan approval process.
How do personal loans work?
When a borrower wants to take out a personal loan, they'll apply for a specific loan amount from a financial institution. If the borrower meets the lender's credit criteria, they'll receive the loan funds as a lump sum. Some lenders may even deposit the loan amount into a bank account as soon as the next business day.
The money can then be used for whatever the borrower wants. Because unsecured personal loans are extremely versatile, borrowers can use them to pay for everything from home improvement to medical bills to consolidating credit card debt.
Borrowers will often repay the loan in monthly payment installments until the end of the loan term. Many personal installment loans will come with a fixed interest rate -- or an interest rate that doesn't change throughout the life of the loan. Having a consistent monthly payment with a fixed rate allows borrowers to stay on budget as they always have the same amount due.
There are some types of loans that carry adjustable interest rates. These are most commonly seen in mortgage loans and are called adjustable-rate mortgages -- or ARMs. While there are pros to ARM loans, they are not as predictable as fixed-rate loans, as the interest rate can fluctuate with the market after the introductory loan period has expired.
How much do personal loans cost?
Borrowers can use personal loans to fund a variety of expenses, but the loan amount isn't the only expense borrowers will have to repay. Before taking out a personal loan, there are several loan costs to consider.
Monthly payment
Throughout the loan term, you'll pay back a portion of the debt you owe in monthly installments. Before taking out a loan, it's important for the loan payment to be reasonable for your budget and overall debt-to-income ratio. The repayment amount is determined by several factors, including the repayment schedule, loan amount, loan term, and interest rate.
Interest rate
One of the biggest factors that determine a borrower's interest rate is their credit history and credit score. Borrowers with good credit generally receive lower interest rates compared to borrowers with bad credit.
Lenders set their own interest rates. You may also be faced with different interest rates depending on the type of financial institution, such as an online lender, credit union, or bank.
Find lenders that offer prequalification without a hard credit check in order to gain a better understanding of the interest rates available to a borrower with a credit profile like yours. When you prequalify for a loan, you'll also be able to receive an estimated annual percentage rate, which is the total annual cost to borrow money throughout the life of the loan. See more about those below.
Annual percentage rate
The annual percentage rate (APR) details the total annual cost of borrowing a loan as a percentage. This not only includes the annual cost that the lender charges the borrower for taking on the loan, but it also includes other fees and charges associated with the cost of the loan. This can include expenses like origination fees or annual fees (more on that below).
Keep in mind that an advertised interest rate isn't the same as your loan's APR. The interest rate reflects the annual cost of the loan to the borrower and is expressed as a percentage. Unlike the APR, the percentage associated with the interest rate does not include other costs associated with the loan.
For this reason, it's important to research loan options carefully to fully understand the loan's APR.
Origination and other types of fees
As mentioned, some personal loan lenders charge borrowers an origination fee. Origination fees typically show themselves as a percentage of the total loan amount. For example, a 2% origination fee for a personal loan of $2,000 would be $40. The fee is usually paid up front.
Lenders use origination fees to cover the costs of processing and underwriting the loan. Origination fees may vary depending on your credit score and loan term. It's the lender's choice to implement an origination fee.
How do lenders decide on a personal loan's interest rate?
For personal loans, lenders use a borrower's creditworthiness to determine their interest rate.
Credit score and credit history
Every lender has its own criteria when it comes to setting interest rates. Some lenders will have a minimum credit score they use to qualify eligible borrowers. When a lender approves a borrower for a loan, they're taking a risk that they'll be paid back. This is part of the reason why lenders offer the best interest rates to borrowers with good credit scores. Personal loan lenders are more confident in a borrower's ability to repay based on their strong credit history.
Debt-to-income ratio
A borrower's creditworthiness is one factor a lender uses to determine a loan's interest rate.  Lenders also look at your debt-to-income ratio. This is your total debt load in comparison to your monthly income. The ratio includes different types of loans, including student loans, credit card debt, and mortgages. Borrowers with a lower debt-to-income ratio can afford to take on additional debt, which may translate to a lower interest rate.
Which lenders have the best personal loan rates?
Personal loan interest rates may vary depending on the type of financial institution and the APR range they offer borrowers. You may find the best rates at banks, credit unions, online lenders, or by using a co-signer. Comparing multiple lenders may be the best way for you to find a competitive rate.
Banks
The national average interest rate for a 24-month personal loan from a commercial bank was 9.39% in August 2021, according to the Federal Reserve.
Credit unions
The national average interest rate for a 36-month unsecured fixed-rate loan from a federal credit union was 8.92% in September 2021, according to the National Credit Union Administration.
What is a good personal loan interest rate?
Your personal loan interest rate will depend on your creditworthiness. A good personal loan interest rate will be the lowest rate available for someone with your credit profile.
How do you get the best personal loan rates?
Borrowers with excellent credit scores have access to the best personal loan interest rates. If you have bad credit, you may end up having to pay a higher interest rate for the loan. If you are having difficulty qualifying for a loan or low interest rate, you do have several options.
Review your credit score to find areas for improvement
Obtain a free copy of your credit report to identify areas of improvement and to understand how lenders view you. Paying off bills, such as high-interest credit card debt, and making on-time monthly payments can positively impact your credit score. Focus on healthy credit habits like your payment history in order to raise your credit score, which can result in a lower interest rate or increase your chances for eligibility.
Use a co-signer
If you don't believe you'll be able to qualify for a low-interest rate on your own, using a co-signer with a high credit score may help. The lender will take into account your co-signer's credit profile during the loan application process.
Find a lender with no fees
When looking for a loan, find a lender that charges no or few fees, as this can significantly impact your annual percentage rate. If possible, try to avoid lenders who charge origination fees, prepayment penalties, and late fees. It's worth taking the time to compare loan offers to find the right lender.
Use autopay
Autopay will automatically withdraw funds from your checking account to make loan payments. Some lenders offer borrowers an autopay discount, which may decrease the loan's annual percentage rate. From a lender's perspective, autopay minimizes the risk of a borrower defaulting. If you are confident in your ability to maintain a high enough balance in your bank account to avoid overdraft fees, this option may be for you. Not only can a bank put an overdraft fee on your account, if you don't have enough money in your account, but the lender can also charge a fee for a returned payment.
Federal student loans are one type of loan that may offer a lower interest rate for using autopay.
Can you refinance your personal loan interest rate to get a better interest rate?
Borrowers may be able to refinance a personal loan under certain circumstances.
When a borrower refinances, they're basically applying for a new loan, and ideally, a lower rate. The funds for the new loan are used to pay off the old one. Borrowers will then only make payments on the new loan.
One of the main reasons a borrower may be interested in refinancing a loan is to qualify for a loan with a lower interest rate and/or a shorter loan term. If refinancing adds to your loan term and doesn't alter your interest rate, it may not be worth it. It's also important to inquire about any possible fees you may encounter from refinancing, and any fees you may have to pay again, such as an origination fee or prepayment penalty.
In general, if refinancing a loan puts you in a strong financial position, it may be worth looking into. Here's how to know when you should refinance.
When should you refinance?
1. Your credit score and financial situation has improved
An excellent credit score can give you access to the best personal loan rates. If your credit score has significantly increased since you've taken out your personal loan, refinancing could save you money.
2. You want lower loan payments
When a borrower refinances a loan, it's possible to extend their repayment terms and lower their monthly payments. However, if you're unable to secure a lower interest rate on the loan, you may end up paying more money. Refinancing could help you lower your monthly payment if you recently lost your job or have been facing other financial hardships.
3. You want to pay off the loan faster
Borrowers wanting to pay off their loan faster may be able to refinance a loan to obtain a shorter loan term. You may be faced with a higher monthly payment, but you won't repay as much in interest. If you decide to refinance, look for the shortest loan term with the most affordable monthly payment.