6 Expert Tips to Start Your Side Hustle
Written by
Alex Huntsberger
Alex Huntsberger is a personal finance writer who covered online lending, credit scores, and employment for OppU. His work has been cited by ESPN.com, Business Insider, and The Motley Fool.
Read time: 7 min
Updated on July 27, 2023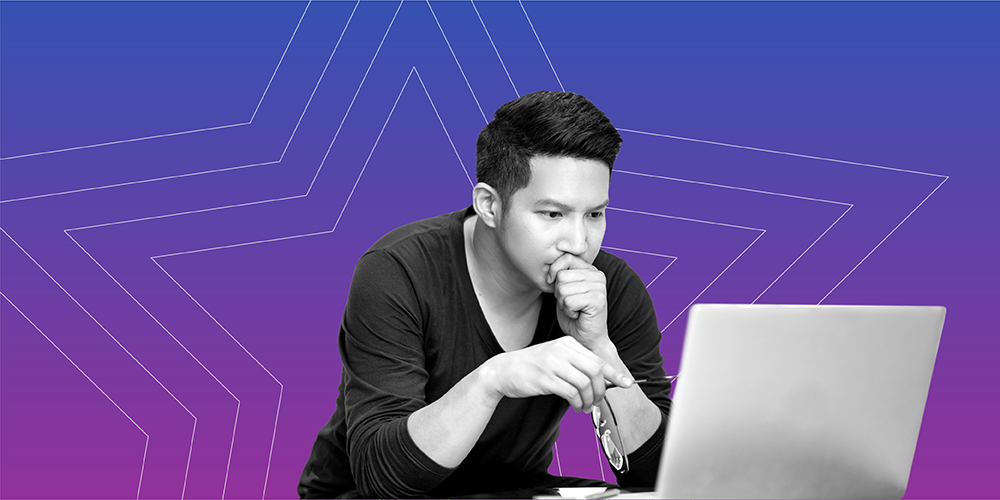 When it comes to getting a side hustle going and earning extra income, are you all talk and no action? Let these successful side hustlers and entrepreneurs help you out…
So how's your hustle going? What's that? You haven't even started it?
Don't worry, folks. We understand. Starting a side gig to earn some extra income is much easier said than done. If you've run into problems getting yours off the ground, there's nothing to be ashamed of.
That's why we reached out to a number of successful side hustlers and entrepreneurs to get some helpful advice. Enjoy!
---
1. Stop sweating the small stuff and just get started.
According to digital marketing expert Maddy Osman, one of the most important things you can do to start your side hustle is to just dive in feet first and worry about the details later:
"When you're thinking about creating a side hustle, it's easy to feel overwhelmed and get lost in all the details that go into getting starting. You might feel like it's necessary to first set up/commission a website, business social media profiles, a logo, and even document templates like contracts. Although these pieces play a role in your eventual success, they shouldn't stand between you and getting your first client or making your first sale.
"Seriously, the best move you can make is to just get started—even if you don't have a website/portfolio, and even if your processes aren't in place just yet. After all, the most important move to make is the first one. Many who consider the side hustle lifestyle never make it past the planning stage. You miss 100% of the shots you don't take!
"Realize that you can make all of these things perfect over time. If it makes you feel more comfortable when first getting started, outline a schedule for completing each of these "necessary" pieces—and stick to it!"
2. But also have a long-term plan.
Just because you get started quickly with your side gig doesn't mean that you need to skip any planning whatsoever. If you want to sustain your work over a long period of time, you're going to need a blueprint—one that you can stick to.
Kristin Marquet is the founder and managing director of Creative Development Agency. Her advice to aspiring side hustler's is to make sure your strategy goes out farther than just the next couple weeks:
"I made my side business into a full-time income by finding clients through referrals, search engine marketing, and publicity. However, while I was still working in corporate America and I had checked out mentally (since I knew my job was going to be terminated), I found my motivation and inspiration in the creative work I did in my side business. Most of it was PR, copywriting, and graphic design.
"The best way you can maintain your passion and motivation while building your business is to plan out a long-term strategy. When I say long-term, I mean at least 12 months. You need to see the big picture.
"As the business evolves, it'll be easier to maintain that creativity because you will be able to use your side hustle as a creative outlet that is difficult to find at a full-time job.  When you're working on your side hustle, you can follow your passion and take on projects that align with your interests and expertise. You're not being forced to do work that's both boring and mundane.
"If I had stayed at my full-time job, I wouldn't have minded doing the work; it just would not have fueled my passion, whereas the creative work I did in my side business challenged me and kept me motivated."
3. Do your research to make sure no hustles you.
If you're looking for a side gig that involves working for someone else, there's always the chance that you're going to get rolled. So take precautions.
"I mostly find my side gigs posted on Craigslist," says Lori Cheek, founder and CEO of dating app Cheekd. "You can definitely cross a lot of sketchy offerings but once you find the legit companies, you can sign up for their mailing lists where you'll get to be the first to hear about new money-making opportunities.
"I usually try to find a website associated with the business and check to see if they have a Facebook or Twitter account. I usually don't do much investigating if the post is written in bad grammar or spelling," she says.
Oh, and definitely steer clear of any gigs that promise free cash. That's, um, not a real thing.
4. For quick and easy cash, try focus groups.
If you can find a legit focus group testing in your area, however, they are a fairly simple way to make some moola.
"Focus groups are probably the best paying side gig I've found," says Cheek. "I've made up to $300 an hour giving my opinion on certain products and services. Sometimes you even walk away with the product you're reviewing."
"Twice a day I check Craigslist, bulletin boards, and focus-group apps like dscout looking for money-making opportunities. Keywords help guide my search—product test, app test, and focus group—and a few hours of work can be worth hundreds with the right opportunity.
"Some focus groups can be dull but that's not always the case. During one related to a new Tony Robbins' book, Tony came out afterward, spoke to all the participants and gave us all a free pass to his upcoming inspirational convention. A recent focus group had me tasting beer, not a bad way to make $120, and I've even had one-on-one feedback opportunities that pay as much as $400."
5. Check these other great (and underused) side hustles!
Aaron Lesher, a CPA with Hurdlr, a company that helps entrepreneurs simplify their finances, has three little-known side gigs that he recommends:
Rent out your spare parking space.
"Live in a city and have an open parking space during the day? Have people pay you for your unused space by putting it on a service like SpotHero," says Lesher.
Be a part-time mail carrier.
Amazon Flex is a rapidly-growing on-demand side gig, provided by Amazon (duh) where you help deliver people's Amazon packages in your spare time," he says.
"Perks: Amazon claims its drivers make $18-25/hour, which is pretty nice, and you don't have to deal with hauling around a bunch of strangers in your car and managing pick ups, drop offs, etc. Just beautiful silence."
Get paid to play with dogs.
"Love dogs, but maybe don't have the time or energy to own a furry friend full-time? Create a profile on Rover, list your availability, and start getting paid to watch or play with dogs while their owners are away. Providers can set their own price and schedule so you only have to dogsit when you're free," says Lesher.
"Of course with any side gig," he adds, "you're responsible for tracking your own expenses and taxes. That's where Hurdlr comes in. It's an app that automates your business finances for you, so you can worry about making more money from your side hustle."
6. If you want to go full-time, get ready to cut back.
Bryan Clayton is the CEO of GreenPal, a company that's basically like Uber for Lawn Care. Clayton has some great advice for aspiring hustlers who want to turn their side gig into a full-time business:
"One of my favorite quotes is by Mark Cuban and he says: 'The less your expenses the greater your options.'
"So often when I mentor fellow entrepreneurs who want to quit their full-time job to go all in on their side hustle and their business idea and they have a car payment, live in an apartment or house beyond what's needed, have credit card debt, and wear nice clothes.
"The reality is if you're going to turn your side hustle into your dream business you're going to have to be able to live on less than $500 a week when you're starting out.
"This may mean bringing on a couple of roommates, renting a spare bedroom out on Airbnb as many nights per week ad you can, selling extra clothes of yours on eBay and many many more personal finance hacks.
"I did all of these things while starting my business and most the time you can tell pretty early on when talking with somebody if they are going to make it or not by way of the sacrifices they make in their personal finances to get their business going.
"This grit, so to speak, not only relates to your personal financial viability. The same mindset spills over into the tenacity with respect to growing your side hustle in a real profit making business."
Article contributors