Need Cash Fast? Try These 15 Great Side Hustles
Written by
Alex Huntsberger
Alex Huntsberger is a personal finance writer who covered online lending, credit scores, and employment for OppU. His work has been cited by ESPN.com, Business Insider, and The Motley Fool.
Read time: 9 min
Updated on July 27, 2023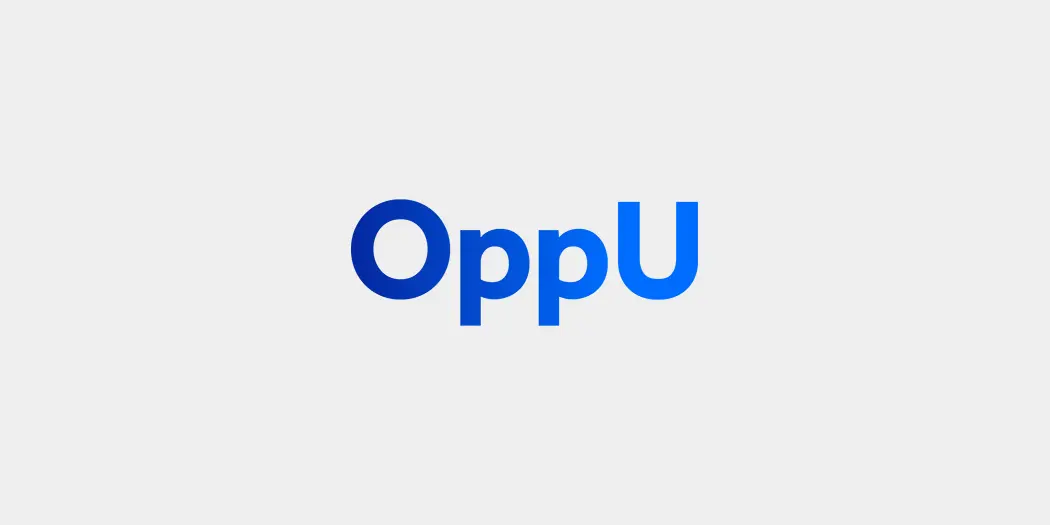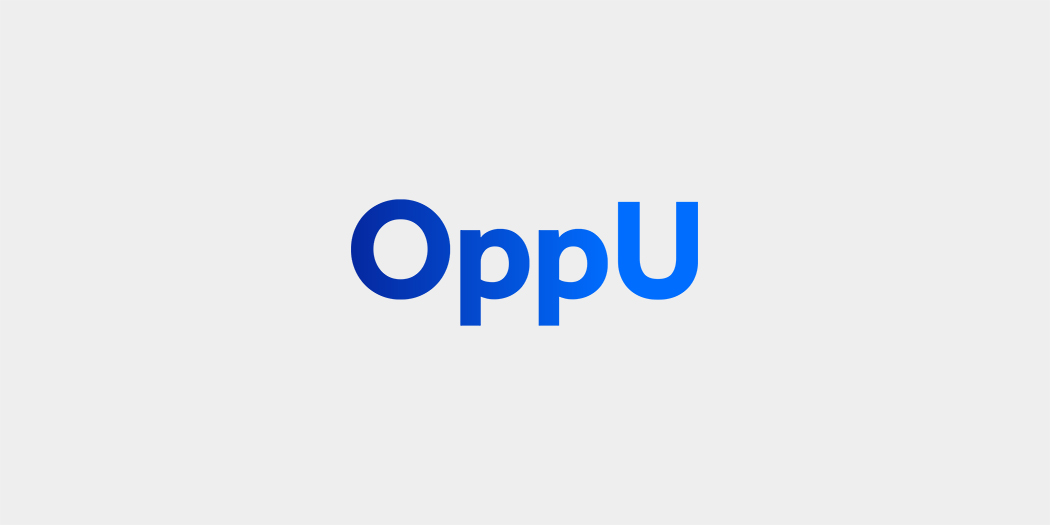 When you're in a pinch, earning some extra money is a much better option than a predatory loan.
The thing about surprise expenses is that they're impossible to anticipate. If they weren't, they wouldn't be surprises. One second your car is working fine, the next it's stalled out on the side of the road. One second your boiler is humming along, the next your basement is filled with smelly, black smoke. Life comes at you fast and it often leaves behind a hefty bill.
The best way to handle these kinds of emergency expenses is to have a dedicated emergency fund. But for some folks, those kinds of savings just aren't a possibility. Taking out a loan is always an option—but folks whose credit is less-than-great might find themselves at the mercy of predatory payday and title lenders.
A great way to deal with emergency expenses is to go out and earn the cash to pay for them. That could mean taking a second job with a maid service or your local fast food joint, but there are also tons of side hustles out there that give you a lot more independence.
That's why we reached out to a bunch of experts for some great ways to earn fast cash. We've got recommendations from:
Gertrude Nonterah, side hustle expert and the founder of myonlinebizjourney.com
Kelan and Brittany Kline, who blog about personal finance as The Savvy Couple
GreenPal CEO Bryan Clayton
TED Global Speaker and author of The Homeless Entrepreneur, Becky Blanton
Ben Huber, co-founder of Breaking The One Percent
Here are 15 of their top recommendations...
1.   Mystery shopping
"If you are great with acting/pretending, this will be a great one for you. You essentially are an independent contractor for market research companies that hire you to go into particular stores, pose as a shopper using a specified scenario script so you can gather information for them. Mystery shopping pays anywhere from $10 to $50 per shop depending on the scenario. All you're doing is asking questions and noting the answers so you can report back. You can even make it a part of your weekly shopping trips." - Gertrude Nonterah
2. Moving services
"Make up some business cards ($20 if you get them done) and leave them with local Storage Facilities if people are looking for movers (they always are). You don't even need a truck. Most people rent trucks from U-Haul and need drivers and loaders." - Becky Blanton
3. Drop shipping
Kelan Kline (The Savvy Couple) shares this story about the $50K drop shipping (fulfilling retail orders from home) business he started in college…
"When I was fourteen years old going into my freshman year my parents told me to get a job. The three words no high school kid wants to hear. Instead of getting a job I decided I would start selling things on eBay to make enough to make my parents happy.
"After selling anything I could get my hands-on, including things I should not have, I started looking into drop shipping.  I had tried a few drop shipping companies even a couple that provided a free website to sell from with very little luck.
"I kept searching and finally came across Doba.com, it changed everything! I bought a lifetime membership for $1,000 (which they no longer offer). I now had hundreds of thousands of products at my fingertips that I could increase the price and keep the profit from.
"I found that Amazon was the bestselling platform due to their high-volume traffic and deep trust.
"I continued to work on my drop shipping business EpicBuyz throughout high school and got very good at it. In college, my drop shipping business on average took in $50,000 a year in revenue. My profit on my sales would range anywhere from 8—15%, not a bad side hustle for a college student!
"I still continue to sell our used items on eBay and Amazon. I have the mindset if it's not being used it's worth money to someone else.
"My drop shipping side hustle really set us up for success in running our blog. We started our blog TheSavvyCouple.com 10 months ago and will reach over 20,000 page views this month. Affiliate marketing is another very exciting online business with unlimited income potential."
4. Become a lumper
"A lumper is anyone who manually handles freight in a warehouse. They make from $60 to $350 per hour or job depending on the freight. Same day pay. Lots of articles online debate lumping, say you have to register, but most strong, healthy looking hard working men or women can generally find work lumping, and repeat work if they're good and dependable." - Becky Blanton
5. Selling on Craigslist
"Old items around my house have brought me around $400 a month before. The key here is to take multiple pictures of the item and describe the item as thoroughly as possible. To find a fair but good price to make it worth your while, you can check out store websites like Walmart.com to gain a good idea of what the item costs at full price." - Gertrude Nonterah
6. Lawn care with GreenPal
If you have knack for yard work, you could earn money on the side through GreenPal, often described as "Uber for Lawn Care."
Bryan Clayton CEO of GreenPal, explains:
"Our system has over 500 vendor partners in seven states throughout the county."
"Many of our lawn care vendors are part-timers. Some are  firemen, some teachers that use our app in the summer to make extra money, others are college students that work afternoons and weekends, and it is the perfect way for them to make extra money."
"Our average vendor makes around $55 per hour mowing lawns on our system They set their own hours and pick the clients they want to work for,  it is the perfect side job."
7. Be a driver
"If you have a CDL license you can make money fast moving cars, trucks, rentals etc. around the country. There's always Uber, Left and other taxi services, but I know people who charge $10-$20 an hour to run errands, deliver groceries, etc. using their personal vehicle. Check your insurance first if you're hauling people around, but many businesses need delivery for small items."  - Becky Blanton
8. Avon sales
Brittany Kline had a great experience working as a salesperson for Avon…
"Similar to Kelan, I was told to get a job out of high school as well. After doing research, I decided to join Avon and start selling. I went through the training they provided, but I was never someone who pushed my business on to others. I started with ordering extra catalogs and going around on my bike hanging up bags on my neighbor's mailboxes. It slowly took off.
"When a woman at my mom's work stopped selling Avon, it was the perfect in for me. My mom would bring catalogs to work with her and she would collect the orders from her co-workers. When the orders came in, we would bag them together and she would deliver and receive payment. We were a great team.
"I sold to a close circle of friends and their family members for a long time. It was the perfect side hustle to cover my gas commuting to college or to cover my cell phone bill. Selling as a direct sales representative for 9 years was the perfect side hustle for me."
9. Online yard sales
"Yard sales used to be on weekends and you had to drive there, look through crap and hope to find something you wanted or needed. Now you can go on Facebook, search on classifieds or yard sales and your area and find, OR SELL anything online. I make $200 + a month for less than an hour's work uploading and selling clothes, books, furniture etc. online. ALWAYS meet the buyer at a public place - a grocery store parking lot, etc.someplace where there are people around. If you're selling electronics, watches, coins or cameras, phones etc. meet INSIDE a store. You're less likely to be mugged or robbed."  - Becky Blanton
10. Amazon Flex
"This is something my husband actually started recently and he makes between $200-$400 per week. Amazon Flex is a service that gives people the opportunity to quickly deliver items people have ordered from Amazon's website (and indicated that wanted same/1-day delivery) from a regional Amazon location. The deliveries are local and so you will not spend a ton on gas. For something that brings in $1000-$2000 per month for my family, I'd say this one is a winner!" - Gertrude Nonterah
11. Become a virtual assistant. 
Ben Huber, co-founder of Breaking The One Percent, knows several ways to make money online, but this one is a personal favorite of his.
"Roughly the equivalent of a brick and mortar business secretary, virtual assistants often act as organizational lifeblood of an online business," Huber said. "From filtering important email accounts and running social media campaigns, to moderating online communities and providing customer support, virtual assistants often work to keep systems streamlined and running smoothly."
Virtual assistants (or VAs) don't require a degree and the training necessary is relatively affordable, Huber added.
Pay for this kind of work generally sits between $15-$30 an hour, although some VAs make a lot more.
12. Be an online bookkeeper.
Along the same lines as being a VA, being an online bookkeeper for a business is also a lucrative way to make a little extra dough without leaving the house.
According to The Penny Hoarder, you don't even have to be a CPA to qualify as an online bookkeeper. Plus online bookkeepers have been known to make $60 an hour!
"'Those are the perks of working as a bookkeeper,' says Ben Robinson, a certified public accountant and business owner who teaches others to become virtual bookkeepers through his online course, Bookkeeper Business Launch," according to The Penny Hoarder's article on online side gigs.
13. Learn how to run Facebook ads for local businesses.
Staying on the same track of lending a hand to other businesses, Huber's other main suggestion is to help local businesses run their Facebook advertising. It's something that's growing in both popularity and necessity in the digital age.
"Advertising has been around as long as businesses have had a medium to do so," Huber said. "But online advertising is a relatively young phenomenon, and not typically one you'll learn about in school. Since 2006, Facebook has created one of the most robust advertising platforms the world has ever seen. A combination of machine learning and user-submitted information allows their ad platform to serve catered ads to users based on their interests, demographics, and even their exact geographical location."
Huber said this kind of work, a Facebook Ads "guru" if you will, can be very lucrative for the right person. He said some businesses will pay upwards of $1,000 for someone to help them generate online leads.
14. Work in data entry.
This isn't going to make you as much money as some of the other online business offerings, but data entry is a legit market for at home workers. Plus you can make your own schedule. You don't need anything more than a good internet connection, computer and be at least 18 years old.
Smart Crowd and Clickworker are both great places to pick up these kinds of gigs according to The Penny Hoarder.
15. Tutor kids online.
If you're like some people, you might constantly be seeing ads for websites like VIP Kid which offers over $20 an hour to teach children all over the world from the comfort of your home computer.
Turns out, those sites are real and tutoring in many subjects can be a lucrative opportunity for at-home hustlers. Each service has its own requirements, but check out sites like VIP Kid, Qkids or any other sites listed in this handy article from Dream Home Based Work.
"Online tutors help students in a certain subject or more than one subject by interacting with their students via the webcam, Skype, or by phone," according to Dream Home Based Work. "Typically, you will work one-on-one with students, tutoring them in the area they need. You may also find online tutoring positions that allow you to offer instructions or lessons to a group of students online."
Article contributors