7 Apps That Help You Build a Savings Account
Written by
Carly Marie
Carly Marie is a content marketing specialist from Florida who covers personal finance. Through her writing, she strives to educate and connect with readers.
Read time: 6 min
Updated on July 27, 2023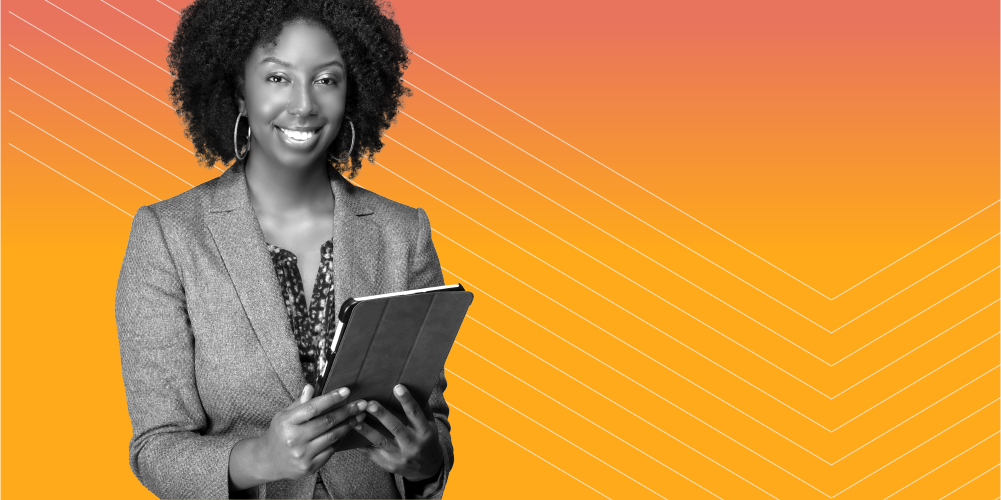 Start saving now without ever visiting the bank.
Building up a savings account is one of the most difficult things to do on a tight budget. Wait-- you're supposed to pay off your bills, pay off your debt, and create a rainy-day fund? It's a lot to ask. No wonder 63% of Americans don't have enough to cover a $500 or $1,000 emergency. 
Having a backup fund for a rainy day is important. Without a savings account, you may have to slap down your credit card to replace a flat tire, which can be even more costly if you can't afford to pay off the balance.
Ideally, you should have three to six months worth of expenses stashed away in an emergency fund. This will help you cover a potential job loss, medical emergencies, and more.
Don't know where to start with building up your savings? Don't have the time? Luckily, there are apps for that. These money-saving apps are designed to help you fix your personal finance issues with little effort.
Savings app No. 1: Digit
Digit is one of the most passive automatic savings apps out there. It's a good fit for people who have trouble keeping a budget throughout their day-to-day life. If you find yourself accidentally spending the cash you meant to put away, this app may be for you.
With this app, you no longer have to calculate how much you should put aside every month; Digit will analyze your spending for you and automatically transfer what you can afford from your checking account, stashing it in your Digit account. The app takes out the money in small amounts throughout the month. You don't even have to think about it, and it's designed for users to barely notice the app working behind the scenes. You can even set savings goals to help save money toward different milestones. And if you're worried about overdraft, don't be. Digit has an overdraft guarantee and will pay your fees if it does actually take out too much.
Digit also has a feature that allows it to automatically pay toward your credit card debt. What more can you ask for? It may even help your credit score grow.
Digit costs $3.99 a month, but considering users claim it has helped them save hundreds of dollars they didn't know they had, it may be worth it for you, too.
Savings app No. 2: Acorns
Acorns has a unique savings model: It specializes in micro-investing to turn small amounts of money bigger. It takes the "spare change" from your purchases to invest. This means if you spend $3.45 on a coffee, it'll round up to the nearest dollar and put 55 cents into your investment portfolio. While it doesn't seem like a lot -- and you're not going to make millions off your spare change -- the dimes, nickels, and pennies will add up over time. It could be a great way to passively stash some money aside and make more than you would off of bank interest.
Acorns provides users a choice in where they invest their money. It will help build a diversified portfolio based on your financial goals. Stocks aren't the only financial asset in which you can invest -- you can also start a retirement savings account through Acorns.
Acorns also has a unique partnership model: They partnered with some major brands who, if you shop with them, will give you cash back in the form of some money toward your Acorns investment account.
The entry-level monthly fee is $1 -- not bad for an investing app.
Savings app No. 3: SmartyPig
SmartyPig is a free app that essentially acts as a simple-to-use high-interest-rate piggy bank for savers who want to separate their savings into multiple goals. Supported by SallieMae and FDIC insured, this app is incredibly useful for people who don't want to jump over the hurdles of opening complicated and numerous bank accounts to save for multiple goals. 
With this app, you can set up recurring contributions, but can also transfer money in or out or between different goals at any time without transaction fees. It should only take a couple of business days.
Savings app No. 4: Qapital
The thing about Qapital is that you actually have to open a bank account with them. But doing so gives you access to a bunch of features not available in traditional bank accounts. You can set savings goals, but you can also set up rules. 
The rules can be as simple as having Qapital round up your purchases to the nearest dollar to deposit the change into your savings. You can also take a more holistic approach and link your Fitbit to your Qapital account to set rules that incorporate your fitness goals with your savings goals. It's flexible and allows you to be creative about how you save money.
A few interesting features: 
You can also activate money missions that help you learn more about how you spend money to provide a more in-depth look at your finances. 

The "Payday Divvy" helps you divide up your paycheck every time you get one so that you can figure out how you're going to spend it upfront. 

Plus: Qapital allows you to set up investing, making it a true all-in-one financial manager.
A few notes: There's no minimum deposit, and no overdraft fees. It is an FDIC-insured account, but you will not earn interest. It costs a few bucks a month. And it's very young, so if the new company hits kinks you might be affected.
Savings app No. 5: Long Game Savings
Many mobile app games will try to trick players into bad spending habits, appearing free but requiring you to pay more and more money if you actually want to make efficient progress. Fortunately, there's at least one game offering perks for saving instead of spending: Long Game.
The more you save using Long Game, the more in-app coins you'll earn, which can be spent on games that offer real money rewards. Long Game partners with financial institutions like NBKC Bank and Blue Ridge Bank, so you're not just throwing your funds at some digital black hole. The Long Game Savings account is FDIC insured and offers a small amount of interest payments, so it's almost like a gamified online bank. 
Play hard and earn your savings bonus. 
Savings app No. 6: Tip Yourself
If some of these money management tools seem too complex or bloated, then Tip Yourself might be the finance app for you. It provides an easy way to "tip yourself" in real-time. That means transferring money from a connected checking account to your Tip Yourself account balance. 
While it doesn't earn interest and can't be used for investment, it's a simple way to put money aside where you can't immediately spend it, so you can start building up your net worth. It might not be a proper retirement account replacement, but it's certainly better than not having any  savings. 
There are also social features, so the whole community can support each other's efforts. 
Savings app No. 7: Qoins
Even the best money-saving apps won't be enough if you're buried in debt. That's where Qoins comes in. You can choose whether you want to automate your savings in a manner similar to Digit or use a "round-up" method, where every purchase made with a connected debit card or credit card will be rounded up to the next dollar, and that money will be put aside. 
At the end of each month, Qoins takes the money that was set aside and directs it towards paying off a debt or debts you've selected. Qoins takes a small fee off the amount paid but the vast majority of it will be used for the debt. Once your debt is paid off, you can kick your savings into high gear.
Save On, Friends!
These are the best apps out there for ramping up your savings, which can be helpful because saving doesn't tend to be fun. It's more exciting to spend money on artisanal honey or antique Radio Shack gift cards or hand-carved wind chimes or whatever Amazon suggests you might also enjoy, but building your savings will allow more fun in the long run. 
Article contributors
Andrew Tavin also contributed to this article. He is a writer, comedian, and a full-time content manager for OppLoans. He graduated with a BFA in TV Writing from Tisch School of the Arts in New York City. You can read more articles from him here.