How Much Does YOUR State Spend on Pets? We Have the Answer and More!
By
Alex Huntsberger
Alex Huntsberger has covered loans, credit scores, and personal finance for OppLoans since 2015. He is a graduate of Oberlin College and a regular contributor to the Chicago Sun-Times.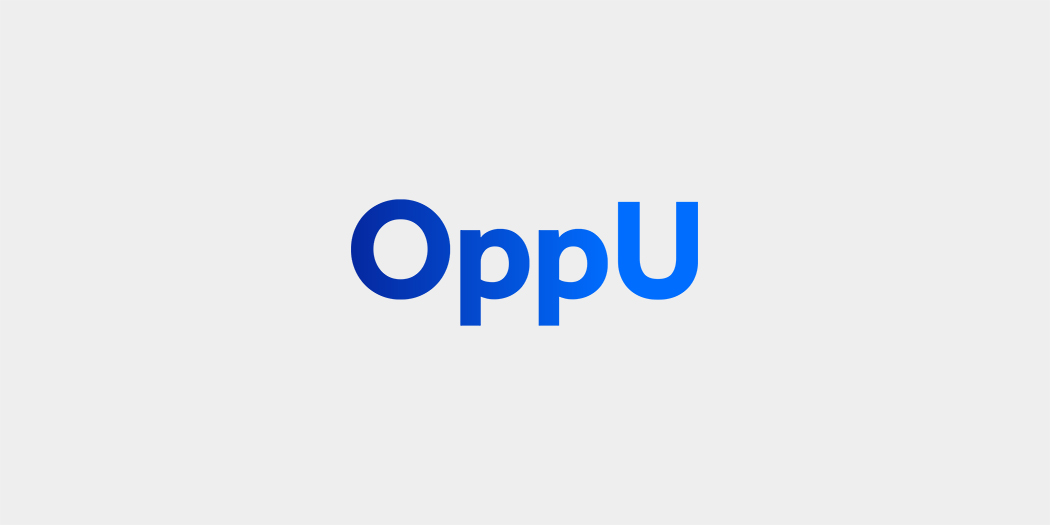 If you're a furry friend with fancy tastes, get your wiggly butt to Delaware!
The team at OppLoans is vast and varied, but if there's one thing that unites us all, it's our love for our four-legged friends. From cats and dogs, rats and hamsters, and even fish, turtles and the occasional bird, we adore our picture perfect pets.
But there is one major downside to playing parent to a furry friend: the cost. Alas! Pet ownership is more than just wet kisses and warm, fuzzy snuggles, it also involves dropping some serious cash every month.
How much, exactly? We decided to find out! We surveyed more than 1,000 pet owners across all 50 states and asked them how much they spend on their pets every month. Then, we broke the results down by type of pet, state of residence (including Washington, D.C.), age, gender, and a whole lot more. And we have to say, some of the things we learned are pretty surprising!
On average, our data suggests that Americans spend about $126.19 on their pets every month, a number that seemed accurate to all the animal lovers here at OppLoans. But while that national average is pretty typical, spending by state varied wildly.
At an average of $311.90 per month, it seems Delaware pet owners are dropping the most dough on their pets. When it comes to the state spending the least, head west to Idaho, where thrifty animal lovers keep their pet costs down to just $20 per month.
Animal Madness
Now that you know just how much pet owners in your state are willing to dole out to keep their animal friends happy and healthy, you're probably curious about how much people are spending on different kinds of animals.
On average, we found that dog owners spend more than cat owners, but owners of small mammals (like guinea pigs, hamsters, and gerbils) spend more than dog and cat owners combined! Fish and rabbits make the cheapest pets, followed closely by mice and rats.
Here's a breakdown of all the data by animal:
Birds: $113.89/month
Cats: $92.98/month
Dogs: $139.80/month
Fish: $62.53/month
Mice or Rats: $80/month
Rabbits: $65/month
Reptiles or Turtles: $116.63/month
Small mammals: $251.82/month
Other: $351.67/month
What's in the "other" category that's costing so much? Your guess is as good as ours. Alligators? Wolves? Zebras? Dinosaurs? Whatever exotic animals these people are keeping sure cost a pretty penny to own!
War of the Sexes
We also broke our results down by gender, and it seems that American women tend towards frugality when it comes to their pets. On average, women spend $116.61 every month on their animals, while men spend $136.99—$20 more.
But this doesn't mean women love their pets any less! The disparity in animal spending between men and women may be a result of many things. After all, men still make more money on average, which may mean they're more likely to have animals, like dogs or the mythical "other" category, that cost more to take care of.
Forever Alone
Does your relationship status have an effect on the amount you spend on your pets? It does indeed! We looked at the spending habits of people who were married, single, divorced, separated, widowed, and living with their partner. Here's what we found:
Divorced: $102.40/month
Living with partner: $124.30/month
Married: $132.36/month
Separated: $69/month
Single: $128.73/month
Widowed: $105.75/month
Interestingly enough, it seems that the stress of separation can cause a serious drop in the average person's monthly animal spending. Maybe the other spouse got the cat, or maybe the ensuing legal battle means people going through a separation have less room in their budget for doggie daycare.
Phoning it in
There may never be a clear winner in the ongoing battle between iPhone and Android. But when it comes to how much Android or iPhone users spend on their pets, on brand comes out on top. Drumroll, please!
It seems iPhone users, who may be used to dropping obscene amounts of money on a new phone every time Apple decides to slow down their old ones, are the biggest spenders, with Android coming in close behind:
Android users: $136.03/month
iPhone users: $157.14/month
Age Ain't Nothin' But a Number
Millennials have been blamed for killing a lot of things, from napkins to chain restaurants. But our data shows they can't be blamed for killing the concept of pet ownership. When it comes to the amount of money they're willing to spend on their pets, people ages 18-24 outspend all other age groups with an average of $173.67. A close second? Ages 25-34, who spend $141.50 on their animal besties. How does your age group compare?
14-17: $73/month
18-24: $173.67/month
25-34: $141.50/month
35-44: $107.85/month
45-54: $102.99/month
55 and up: $80.43/month
Geographical Oddities
Finally, we pulled out some fun, state-specific animal spending facts.
For example, people in Washington, D.C. spend the most on dogs, with $270/month!
Ohioans spend the most on their fish, with $288/month.
Delawareans spend $566.44/month on their cats, more than any other state.
Texans spend the most on birds, at $200/month, AND on reptiles, at $350/month.
Are you a rabbit? Consider moving to Florida, where rabbit owners spend $150/month on their carrot-munchin' critters.
Massachusetts spends the most on small mammals, with $975/month!
New Mexicans spend the most on mice and rats: $150/month!
What is going on in Ohio? Pet owners in the Buckeye State spend $1,500 on the "other" category. Watch out for rogue anacondas roaming the Cleveland streets!