Financial Literacy Quotes
By
Samantha Rose
Samantha Rose is a personal finance writer covering financial literacy for OppU. Her work focuses on providing hands-on resources for high school and college-age students in addition to their parents and educators.
Read time: 11 min
Updated on December 6, 2021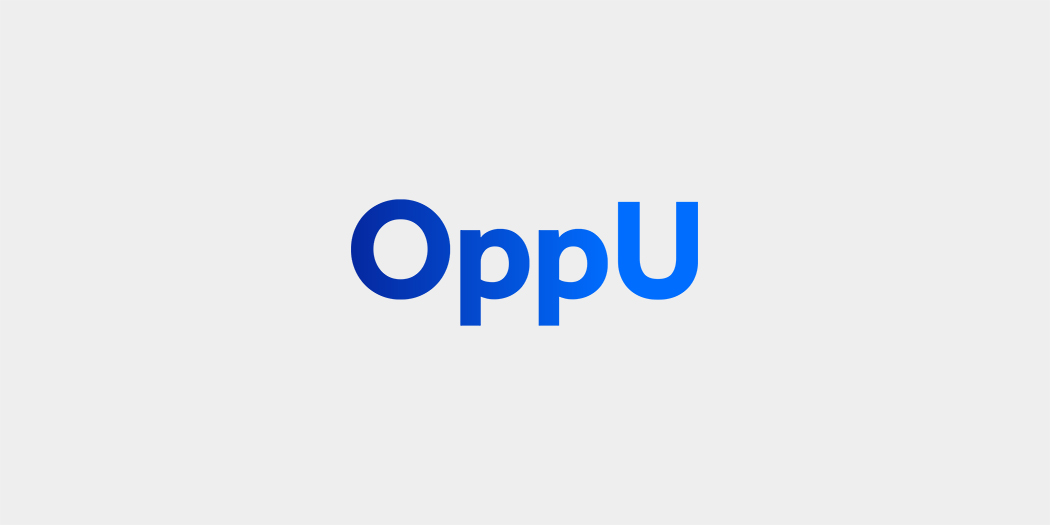 Words of wisdom to take to the bank.
Everyone's got something to say about money. Here are some ideas you might actually want to hear.
From policy makers to entrepreneurs, from wealth gurus to financial educators, the experts in these lists possess a wealth of knowledge and experience. Their statements reflect their unique backgrounds and areas of expertise.
Ready to tackle your financial journey? Let these wise words motivate and inspire you.
Education
"Like all learning, financial education is a process that should begin at an early age and continue throughout life. This cumulative process builds the skills necessary for making critical financial decisions that affect one's ability to attain the assets, such as education, property, and savings, that improve economic well-being."
– Alan Greenspan, economist and former chair of the Federal Reserve of the United States
"It's pretty much how we get anything added to the curriculum. When parents said children needed to be computer literate, the schools started responding. The same thing is true of basic financial literacy."
– Elizabeth Warren, United States senator from Massachusetts
"It's powerfully important that our kids get an education in personal finance. Both from their families and in school. And that is especially important as more young people must take on huge debt loads to go to college."
– Elizabeth Warren, United States senator from Massachusetts
"You know, the old version was about balancing a checkbook. The new version is about the risks of debt, which is so much more widely available. So I think it's important that we design relevant financial literacy courses, and teach them starting early in grade school."
– Elizabeth Warren, United States senator from Massachusetts
"All the Perplexities, Confusions and Distresses in America arise not from defects in their Constitutions or Confederation, not from a want of Honour or Virtue, So much as from downright Ignorance of the Nature of Coin, Credit and Circulation."
– John Adams, second president of the United States
"Financial literacy is not an end in itself, but a step-by-step process. It begins in childhood and continues throughout a person's life all the way to retirement. Instilling the financial-literacy message in children is especially important, because they will carry it for the rest of their lives. The results of the survey are very encouraging, and we want to do our part to make sure all children develop and strengthen their financial-literacy skills."
– George Carl, chairman of the National CPA Financial Literacy Commission
"I am one who believes that all 10-year olds should have the competencies in reading and writing and computation, which give them the potential to be lifetime learners. And I see financial education as an important part of that foundation of learning that children need to have in a world that is ever more complicated and requires that all of us understand computation and finance, and the implication of savings, because they are key to participating fully in what life has to offer in the United States."
– Paul H. O'Neill, U.S. treasury secretary
"College graduates spent 16 years gaining skills that will help them command a higher salary; yet little or no time is spent helping them save, invest and grow their money."
– Vince Shorb, CEO of the National Financial Educators Council
"Personal finance hasn't been a priority in our schools because administrators are overwhelmed with teaching to test to measure their effectiveness. But in an ideal world children would learn how to handle their money from their parents or guardians. The schools can't cover all the values that go along with how you handle your money."
– Michelle Singletary, syndicated columnist and personal finance advisor
"We don't invest in financial literacy in a meaningful way. We should be teaching elementary school children how to balance a checkbook, how to do basic accounting, why it's important to pay your bills on time. First, education. Begin the learning process as early as possible, in elementary school. Second, encourage and support entrepreneurism. Third, policy. I know it's a priority of the US Treasury to augment financial inclusion and increase financial literacy. We need more government agencies to emphasize that by providing generous support of efforts to increase financial literacy."
– Kabir Sehgal, author and corporate strategist at First Data Corporation
"One is not born, with a capacity to make sound financial decisions, it comes through education, reading the right material, and also training. Being promoted to a top position in your organization, or even being elected to public office, does not suddenly endow you with financial literacy, if you did not acquire and develop it, earlier in your life."
– Strive Masiyiwa, businessman, entrepreneur, and philanthropist
"Teachers are the single most important influence on student success. The qualifications of financial educators have direct impact both on short-term student outcomes and on their long-term financial well-being."
– Vince Shorb, CEO of the National Financial Educators Council
Money Management
"Financial literacy is the ability to make informed judgments and to make effective decisions regarding the use and management of money."
– National Foundation for Educational Research
"The single biggest difference between financial success and financial failure is how well you manage your money. It's simple: to master money, you must manage money."
– T. Harv Eker, author, businessman and motivational speaker
"Those who master money are free to serve others still mastered by it."
– Orrin Woodward, author
"Modern life is such that almost from the get-go, as people enter into the job market, they have to make economic decisions and financial decisions."
– Dwight Jaffee, professor of banking, finance
"The only way you will ever permanently take control of your financial life is to dig deep and fix the root problem."
– Suze Orman, author, financial advisor, motivational speaker, and television host
"Never spend your money before you have it."
– Thomas Jefferson, third president of the United States
"Ultimately, the point of getting it right on money, is not to have to think about money."
– Elizabeth Warren, United States senator from Massachusetts
Financial Freedom
"If you want to be financially-free, you need to become a different person than you are today and let go of whatever has held you back in the past."
– Kim Kiyosaki, entrepreneur and author
"You become financially free when your passive income exceeds your expenses."
– T. Harv Eker, author, businessman and motivational speaker
"Financial independence is paramount. My mom always says that when a woman is financially independent, she has the ability to live life on her own terms. That was the best advice I ever got. No matter where you go in life, or who you get married to, you have to be financially independent. You don't know which curve balls life will throw at you. Hence, you need to have the ability to take care of yourself and people whom you love."
– Priyanka Chopra, actress
"I believe it is time for the typical American family to get out of financial bondage."
– Dave Ramsey, personal finance guru, businessman, and author
"The benefits of pursuing financial independence are many but being able to handle stressful, unexpected events with ease is one of the most valuable."
– Mad Fientist, financial blogger and podcaster
"Financial health is a privilege that should be afforded to everyone – and it starts with being willing to have the conversation while also recognizing our own background and bias."
– Erin Lowry, millennial personal finance expert, author and speaker
Discipline
"A person either disciplines his finances or his finances disciplines him."
– Orrin Woodward, author
"I never want money to dictate what I can and can't do in life."
– Jessica Moorhouse, financial counselor, award-winning blogger
"I believe that through knowledge and discipline, financial peace is possible for all of us."
– Dave Ramsey, personal finance guru, businessman, and author
"No one's ever achieved financial fitness with a January resolution that's abandoned by February."
– Suze Orman, author, financial advisor, motivational speaker, and television host
Poverty
"Without financial literacy, divorce rates soar, families rupture, and women stay with abusive men for financial security. A lack of jobs contributes to riots and illegal activity. Name any situation and it goes back to money. We need to focus on poverty eradication."
– John Hope Bryant, financial literacy entrepreneur and businessman
"Dr. King organized the Poor People's Campaign in 1968 to shut down Washington, D.C. and force legislators to tackle poverty. His efforts to shift focus from civil to silver rights were interrupted by his untimely death. He fought ardently for Black rights, but he also recognized financial literacy as the key to an America that was truly free for all people."
– John Hope Bryant, financial literacy entrepreneur and businessman
"I think the money for global solutions is on Wall Street. Wall Street allocates capital. And we need to get capital to the ideas that are successful, whether it's microfinance, whether it's through financial literacy programs, Wall Street can be the engine that makes us — makes capital get to the people who need it."
– Kabir Sehgal, author and corporate strategist at First Data Corporation
"If a free society cannot help the many who are poor, it cannot save the few who are rich."
– John F. Kennedy, 35th president of the United States
Capitalism
"We need to have financial literacy in America, not just complaining about obstructionism. We need solutions. And I think the solutions are using high finance to make capitalism work for people around the world."
– Kabir Sehgal, author and corporate strategist at First Data Corporation
Economics
"The number one problem in today's generation and economy is the lack of financial literacy."
– Alan Greenspan, economist and former chair of the Federal Reserve of the United States
"Financial illiteracy is not an issue unique to any one population. It affects everyone: men and women, young and old, across all racial and socioeconomic lines. No longer can we stand by and ignore this problem. The economic future of the United States depends on it."
– President's Advisory Council on Financial Literacy
"If you don't understand the language of money, and you don't have a bank account, then you're just an economic slave."
– John Hope Bryant, CEO of Operation HOPE
The Great Depression
"In terms of my profession, I'm passionate about financial literacy. I want to live in a financially literate society. I want kids to understand the importance of savings and investing. I want to try to replicate the great savers who came out of the Depression, the best savers the country has ever seen. It's crucial that people understand the importance of financial literacy, because it's actually life saving."
– Mellody Hobson, businesswoman and president of Ariel Investments
Assets
"People with low financial literacy standards are often unable to take their ideas and create assets out of them."
– Robert Kiyosaki, businessman and author
"The rich have their assets work for them. They have gained control over their expenses and focus on acquiring or building assets. Their businesses pay most of their expenses, and they have few, if any, personal liabilities."
– Robert Kiyosaki, businessman and author
Credit Cards
"Don't cut up your credit cards, the problem is not the cards, it's the lack of financial literacy of the person holding the cards."
– Robert Kiyosaki, businessman and author
"Some people, sometimes, need to finance a purchase or rent a car, and a credit card becomes a necessity. I don't like credit cards. Let me triple underline that. I don't like credit cards. They make overspending very easy. They can make life a lot more complex and stressful. My advice is to treat them like what they are: little plastic grenades that must be handled very carefully."
– Elizabeth Warren, United States senator from Massachusetts
"Stay out of debt. Sometimes debt is necessary, to buy a home or to get an education, but not to buy a sweater or to eat out. If you have a choice between buying something and paying down your credit card, pay down your credit card. My mother said, if you don't have the cash, don't buy it. And on that, my mother was right."
– Elizabeth Warren, United States senator from Massachusetts
Compound Interest
"I think people don't understand compound interest because typically no one ever explains it to them and the level of financial literacy in the US is very low."
– James Surowiecki, journalist at the New Yorker
Financial Future
"Financial literacy is an important part of avoiding financial mistakes and planning for a strong, secure financial future."
– Tim Pawlenty, president and CEO of Financial Services Round Table
"A good financial plan is a road map that shows us exactly how the choices we make today will affect our future."
– Alexa Von Tobel, founder and CEO of LearnVest.com
Entrepreneurship
"While good business ideas are plentiful, many entrepreneurs struggle to understand payroll taxes, health care and other thorny issues… In other words, they don't have the financial literacy to scale their businesses and attract investors."
– Daymond John, founder, president, and CEO of FUBU and television personality on Shark Tank
Financial Psychology
"The ultimate goal of financial psychology is to help us improve our financial wealth by improving our psychology."
– Dr. Brad Klontz, a founder of the Financial Psychology Institute and an associate professor of practice in financial psychology at Creighton University's Heider College of Business
"There is a secret psychology of money. Most people don't know about it. That's why most people never become financially successful. A lack of money is not the problem; it is merely a symptom of what's going on inside of you."
– T. Harv Eker, author, businessman and motivational speaker