Is Your State at Risk of Overspending on Black Friday?
Written by
Matt Pelkey, CFEI
During his time as the director of education for OppU, Matt Pelkey, CFEI, successfully implemented personal finance courses, scholarship opportunities, and financial literacy resources for students and adults of all ages.
Read time: 10 min
Updated on December 20, 2021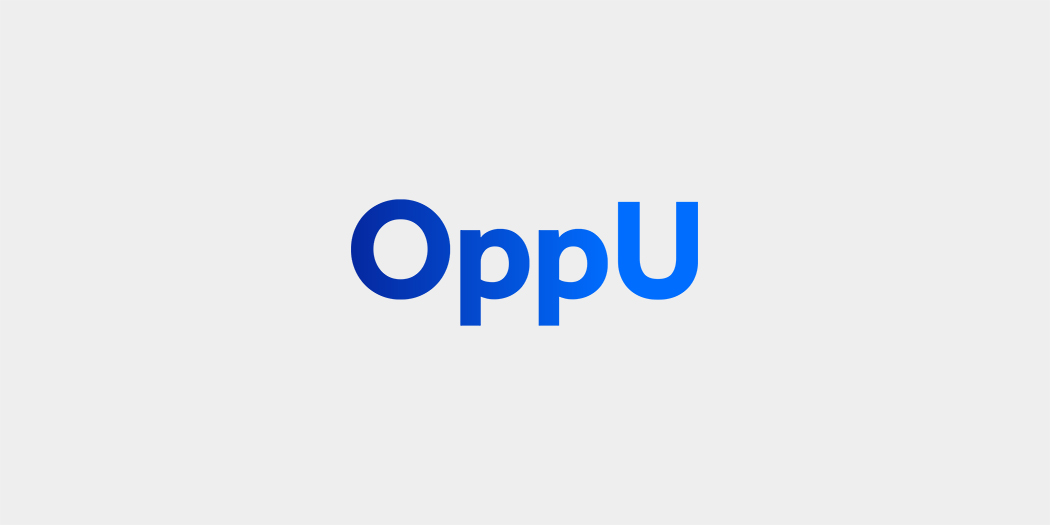 New survey finds large percentage of Black Friday shoppers report regret, stress, and serious financial consequences.
---
Black Friday can be a great time to shop. There are sales on everything from clothing to cars, and savvy consumers can save a bundle.
But with all of the deals to be had, there's the temptation to break budget. And that's where the trouble begins.
Our survey found that overspending on Black Friday has caused regret, stress, and serious financial consequences for a large percentage of shoppers. (Thirty-nine percent reported regret, 51 percent reported stress, and 41 percent reported financial consequences.) And while the temptation to overspend is present across the country, some states are more likely to fall victim to it than others.
Using credit card data collected by the Federal Reserve Bank of New York, our financial experts discovered that a handful of states are going into Black Friday shopping season with dangerous spending habits.
The state most at risk of overspending? Nevada, which holds the highest percentage of seriously delinquent credit card debt in the country.
Which States are Likely to Overspend?
Spending Hall of Shame
Five states topped our list for risky spending based on their percentage of seriously delinquent credit card debt.
Nevada (10.76%)
Arizona (9.54%)
Florida (9.41%)
New Mexico (9.02%)
Arkansas (8.66%)
To determine the likelihood of overspending, we reviewed state-level data on the percentage of credit card debt that's over 90 days delinquent. When an account reaches this stage of delinquency, most credit card companies will sell the debt to a collection agency. This action will result in a long-lasting black mark on the borrower's credit report and significant credit score damage.
Spending Hall of Fame
Five states made our "Hall of Fame" list.
Wisconsin (4.74%)
Nebraska (5.07%)
North Dakota (5.10%)
Washington (5.43%)
Utah (5.55%)
These states had levels of seriously delinquent credit card debt that were approximately half that of the states with the highest rates.
The Consequences of Overspending
While most people have undoubtedly spent more than they intended to at one point or another, the consequences for doing so vary. For some, the material harm might be minimal. For others, an unpaid bill could lead to a cycle of debt with unaffordable interest, missed payments, and default.
In our survey of expected shoppers, overspending on Black Friday purchases had taken a toll on a large percentage of them. A significant number reported financial consequences—most commonly excessive credit card debt and missed payments. But overspending also led to emotional burdens for a large number of shoppers.
41 percent of survey respondents reported suffering financial consequences from overspending.
51 percent reported experiencing stress from overspending.
39 percent said they had felt regret about spending too much.
30 percent say they had lost sleep worrying about the money they spent.
Credit Card Use
For Black Friday shoppers, credit cards are the preferred form of payment.
57 percent said they will primarily use credit cards for their purchases.
37 percent said they will primarily use cash.
However, while certainly convenient, credit cards can lead consumers to spend more than they would otherwise. Studies have confirmed this, and our survey is consistent with those findings.
63 percent of respondents in our survey said that using a credit card encourages them to spend more than they should.
44 percent have used a credit card to make a Black Friday purchase they couldn't afford.
What Do Shoppers Buy?
According to our survey, Black Friday shopping doesn't deserve the reputation of being a free-for-all of frivolous spending. In fact, more shoppers are buying necessities than non-essentials.
62 percent of respondents said they plan to buy essential items on Black Friday.
37 percent said they will buy non-essential items like unnecessary clothing and entertainment devices.
42 percent said they will buy gifts.
And even though Black Friday deals might tempt shoppers to buy more than they need, the vast majority of respondents in our survey said shopping on Black Friday helps them save money overall.
81 percent said Black Friday shopping allows them to save money overall by getting deals on necessary purchases.
19 percent said Black Friday shopping doesn't allow them to save money overall because they're encouraged to make purchases they don't need.
Where Do Shoppers Buy?
Despite an abundance of online deals, most shoppers in our survey said they planned to shop primarily at brick-and-mortar stores.
42 percent said they plan to shop primarily in person.
25 percent said they plan to shop primarily online.
33 percent said they'll shop equally online and in person.
Do Shoppers Stick to Their Budgets?
Our survey found that the vast majority of shoppers—87 percent—go into Black Friday with the intention of following a budget. However, a significant percentage said they're unlikely to hold themselves to it.
59 percent said they have a Black Friday shopping budget and they're likely to stick to it.
28 percent said they have a budget but it's unlikely they'll observe it.
Only nine percent say they don't have a budget and admit it would be a good thing for them to follow.
And while most shoppers said they typically spend within their means on Black Friday, a large percentage said they push it to the limit or exceed what's affordable.
53 percent said they spend well within their means.
31 percent said they spend within their means, but just barely.
14 percent said they spend outside their means, but just barely.
2 percent said they typically spend way outside their means.
Do Shoppers Enjoy Black Friday Shopping?
Many people shop on Black Friday for the deals—whether they enjoy shopping or not. But, it turns out, the vast majority in our survey said they have fun doing it.
69 percent said they consider Black Friday shopping fun.
18 percent said they don't consider it fun, but they do it anyway.
13 percent said they're indifferent about it.
Why are Some States More at Risk than Others?
There are many factors that contribute to unhealthy spending and credit card use. Cost of living, unemployment rate, income levels, and consumer culture can all play a role, and these differ by state.
While many state-specific factors influence spending, our research does not explore the reasons for overspending. Rather, we analyzed credit card debt levels to predict the likelihood of overspending on Black Friday shopping, whatever the reasons for it might be.
The factors that contribute to overspending are complicated, but on a fundamental level, what state-level delinquent credit card debt shows is the inability of residents to pay for what they purchased. The debt itself, very simply, demonstrates that residents in that state use their credit card to spend beyond their means.
On Black Friday, the spending habits reflected in delinquent debt levels are likely to play out in shopping purchases as well. This is true no matter what particular mix of factors influence overspending.
An Expert's Perspective
In light of our findings, we turned to personal finance expert Pamela Rodriguez for tips to help consumers avoid overspending on Black Friday. Here's her list of shopper-friendly hacks to get all the deals without veering into the red.
Pamela Rodriguez, CFP
5 Tips to Avoid Overspending on Black Friday
I know what you're up to. You are spending all your free time plotting about how you are finally going to be able to go shopping during Black Friday. You keep telling yourself that you are only going to get that ONE thing you have been waiting to go on sale for months.
However, if we take a trip down memory lane, you say this every year. And yet somehow you come home with an entire car full of stuff!
If you are ready to be a savvy shopper this year, I got you.
Today, I am going to give you some super fun and actionable tips to stick to your budget and feel no remorse when you wake up the next day.
Before we get into it, I want you to make sure you create your list of items with the maximum dollar amount that you are willing to pay for them and total it up to create your budget. This is the foundation for my top five tips and you have to do this to make your holiday shopping a success without breaking the bank.
Now that you have that done, here are my top 5 TIPS to be a savvy shopper this Black Friday:
1. Screenshot pictures of the exact items you are buying.
Here is the thing: when you know exactly what you want, you will not settle for less. When you go shopping with an "idea" of what you want, you will always end up buying something that you didn't actually want but seemed good enough because hey, it's on sale anyway. Screenshot the exact item you want and don't buy it unless it's that exact thing.
2. Make a #blackfridaychallenge video of yourself stating your budget and actually promising to yourself that you will stick to that budget.
This is so important. When you speak, your words carry power and you will be more likely to stick to your promise. Make it fun and be sure to upload it to social media or send it to a friend. This will help you while you are out shopping because now you have to keep your word and, trust me, people will be inspired by your video and they might even join you in the "challenge."
3. Set your phone backdrop to the goal that you are saving for.
We are visual people and this will remind you that you have goals and priorities. Look at it while you shop, but especially while you are in the checkout line. When deciding on a purchase, ask yourself if it is a "want" or a "need," and use that to prioritize important items.
4. Have a family member or friend on speed dial and tell them to make sure to have their phone on them while you shop.
This is accountability at it's finest. Accountability is the strongest way to stick to a goal. Ask your accountability partner to text you during the hours that you will be out shopping and just ask you if you are staying on budget. Also be sure to ask them to pick up the phone if you call them in case you get the urge to do an impulse buy. They will talk you off the ledge!
5. Make a "haul" date with your friend for that night.
Before you leave for your shopping spree, ask the same accountability partner or any other friend to hang out after you are done shopping or the next day. You are going to have a "haul" date where you will show them and try on what you bought. You know, like those videos on Youtube. But not just to show off your purchases, but to share with them and discuss how you did within your budget.
I hope these tips help you stay within your budget this Black Friday and SLAY the rest of your goals!
Remember that this is all about adding some fun so you aren't focused on the budget. Focus on how you are going to WIN your own #blackfridaychallenge.
Methodology
To produce our state rankings, we analyzed credit card data collected by the Federal Reserve Bank of New York. We ranked the states according to their "percent of balance 90+ days late" for Q4 2017. This metric, as used in the Federal Reserve Bank of New York's reports, is the percent of total credit card debt in a state that is 90 days or more late.
For our survey, we commissioned the polling company Pollfish to conduct a survey of 600 American adults aged 18 or older. The survey was conducted on October 23, 2018. Fifty-five percent of respondents were female and 45 percent were male. The survey used a nonprobability sampling method. The sample size was statistically significant.
Fair-Use Policy
All data and images in this report are available to share and post. However, please provide a link back to this page to ensure context and accuracy.
---
Article contributors
Pamela Rodriguez is a Latina certified financial planner who is passionate about helping people achieve financial "wholeness." She teaches people everything they ACTUALLY need to know to win financially without all the unnecessary financial jargon at InversionistaSchool.com. Pam was able to save $53,000 in 12 months by implementing the exact same strategies she teaches. You can find her speaking, conducting financial seminars throughout the greater NYC area, or teaching her online money courses (in English and Spanish). Connect with her on LinkedIn at @pamelarodriguez11.