12 Habits of Financially Healthy People
Written by
Samantha Rose
Samantha Rose is a personal finance writer covering financial literacy for OppU. Her work focuses on providing hands-on resources for high school and college-age students in addition to their parents and educators.
Read time: 6 min
Updated on July 31, 2023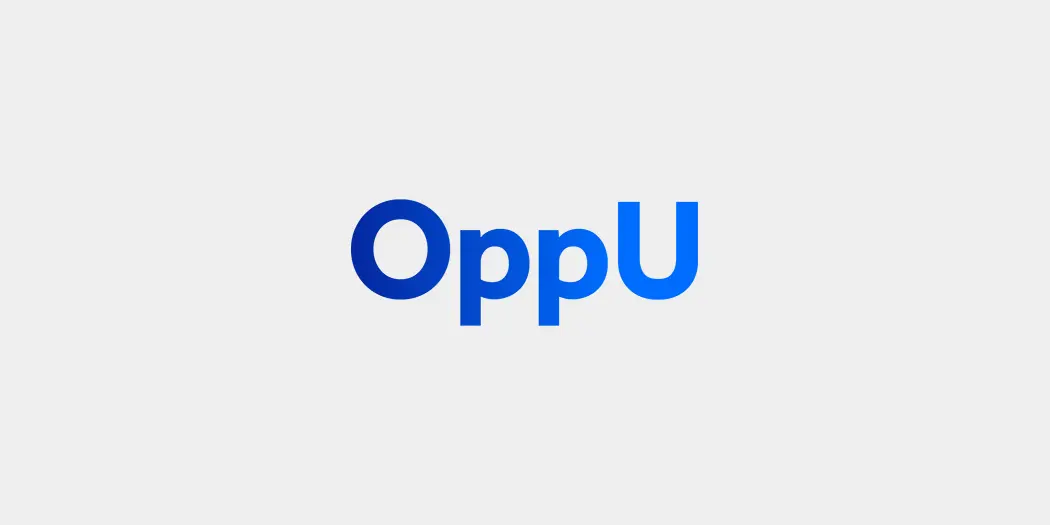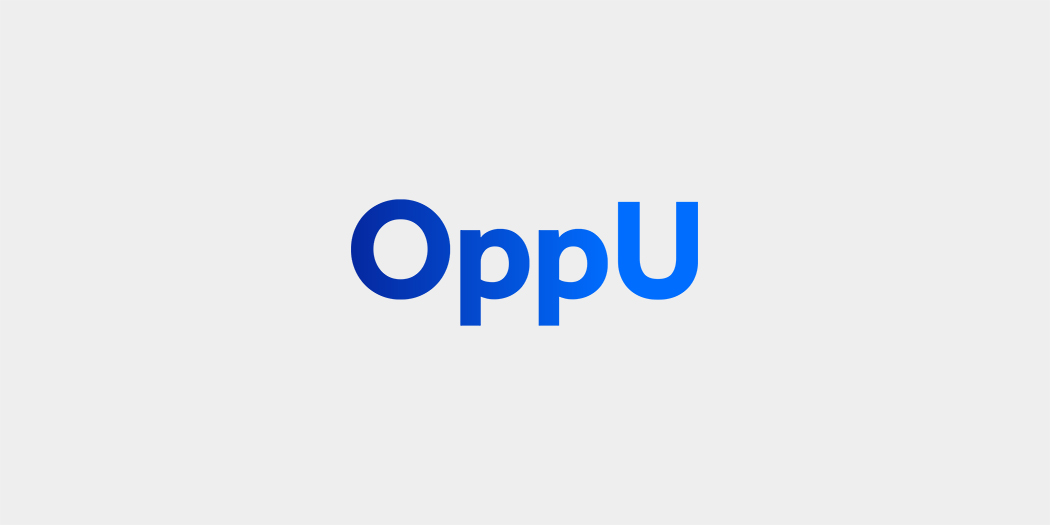 Simple changes that make a big difference.
Everyone wants financial success. But the reality is money doesn't manage itself, and debt doesn't just disappear. So how do the financially fit do it? 
Here's a tip: habits.
That's right. Financially healthy people establish habits. And they integrate these habits into their daily routine. 
Here are 12 to consider. 
No. 1: They keep an organized budget
Did you know that 78% of Americans live paycheck to paycheck? It's true. And the main culprit — outside of a lack of funds — is poor money management. 
To combat this, it's crucial to organize your finances, and a budget can help you do it. 
A budget is a financial plan that tracks income and expenses. It shows you where and how you are spending your hard-earned money. Further, every budget should also take into account discretionary spending — like dining out or an entertainment budget — because the best financial plan is a realistic one.
No. 2: They track spending
Financially healthy people know how they're spending every dollar of their hard-earned money. 
"Tracking your money will help you evaluate how you're spending your money," says Randy VanderVaate, the president and owner of Funeral Funds. 
This allows you to evaluate which expenses are costing you and how your money could be spent or saved instead. 
To track your spending habits, check your accounts weekly or monthly, and rely on a budget to stay on track or reallocate money elsewhere. VanderVaate recommends two money management tools — Compass and Mint — that can help you organize your accounts.
No. 3: They live within their means
Financially healthy people live within their means. Whether you earn $1,000 or $50,000 each month, your income should be greater than or equal to the amount you spend. 
"The [faster] you match your lifestyle and spending habits to your regular cash intake, the quicker you'll achieve a healthy financial life,' says Schimri Yoyo, a financial advisor at QuickQuote. 
Struggling to pay your bills each month? Take a hard look at your budget and adjust your lifestyle to reduce expenses.
No. 4: They pay off debt the smart way
Paying the minimum payment on high-interest debt will cost you. 
"In the long run, you'll end up paying exponentially more," says Brian DeChesare, the founder of Mergers & Acquisitions. "Pay as much as you can to reduce the debt, and if you can't afford more than the minimum monthly payment then balance transfers are a good option." 
There are two strategies to pay off debt the smart way — the debt avalanche and the debt snowball methods. The avalanche method prioritizes debts with the highest interest rates. The debt snowball method focuses on the smallest debt amount, regardless of interest rate.
No. 5: They are goal-oriented
Financially healthy people are goal-oriented and work towards a vision of their future. Set goals that are both measurable and achievable. Create a mix of goal duration and difficulty. 
Remember that short-term goals help you achieve long-term goals. For instance, a short-term goal of paying off a credit card can contribute to a long-term goal of complete financial freedom from all of your debts. Place yourself in situations that support your goals. That means avoiding temptations to fall back into negative financial behaviors.
No. 6: They are forward-thinking
Financially fit people think about the long-term just as much as the short-term. They recognize that they won't be young forever and so they plan for the future. 
That means they create goals to achieve financial security leading up to retirement. 
Whether it's a 401k or an IRA, you need to invest in a retirement fund. Keep your eye on the prize — financial freedom and stability.
No. 7: They adapt
Financial health isn't a sprint — it's a marathon. That means the path to long-term financial health is full of setbacks, roadblocks, and mistakes. But it also contains wins, milestones, and celebrations. 
The key is to keep everything in perspective. In order to weather the ups and downs you need to remain flexible, open to change, and adaptable. For instance, don't over-restrict your spending because that's doomed to end in failure. Rather, budget reasonable expenses, like an entertainment budget. 
And above all, make sure to adapt this budget depending on how your personal financial situation changes over time.
No. 8: They hold themselves accountable
Financially healthy people hold themselves accountable for their financial decisions — both positive and negative. 
Accountability depends on personal agency. So are you choosing to become financially healthy? 
Having financial knowledge and a skill set helps, but often our behavior is ruled by self-control. Even when we know better, we have to choose to do better. 
Having trouble? Consider enlisting a friend or family member or hiring a financial professional to add an extra layer of accountability. 
Ultimately the decision to become financially healthy is yours — so opt in.
No. 9: They check in on their progress
The goal is to achieve long-term financial health and success. But you need to monitor your progress along the way.
According to Drew Parker, the creator of The Complete Retirement Planner, financially healthy people are "informed about the specific steps needed to reach their goals." Further, "They know where they stand, what they want to accomplish, and what it will take to get there," he says. 
But how do they monitor their progress? With a comprehensive, individualized financial plan, Parker says. 
A financial plan can help you accurately assess your current and future financial health. It's essentially a roadmap for the future.
No. 10: They don't let anxiety overwhelm them
"Most financially healthy and successful people will check in on their finances regularly, but not obsessively," says Ian Atkins, chief operating officer and co-founder of Choosing Therapy. 
Don't let financial anxiety take control of your life. If you obsessively check your account balances or stocks, or habitually ignore debts or other financial responsibilities, these may be red flags. 
Financially healthy people "understand that time and energy spent executing on their financial plan is time and energy well spent, but that time and energy spent worrying about their finances is a mental and emotional waste," Atkins says.
No. 11: They celebrate their wins
Meeting a financial goal requires a celebration — whether it's a small or large win. Celebrating each financial win is also a great way to keep motivation high. 
Plan ahead with rewards to encourage you to meet each goal. For instance, treat yourself to a vacation once you pay off your student loans. Just make sure your celebration doesn't derail your financial progress. 
Keep it simple, but — most importantly — within budget.
No. 12: They surround themselves with like-minded people
Like-minded friends can motivate, inspire, and hold one another accountable. 
For instance, think of Warren Buffett and Bill Gates. They are successful businessmen and good friends. 
But that's not because they were childhood friends. 
Rather, "they have shared values and goals that inspired each other," says Bradley Stevens, the founder and CEO of LLC Formations.  "Those who want to be successful will always have friends with high goals and high motivation," he said.
Bottom line
Financial health doesn't just happen — it requires hard work and commitment. Look at the common habits of financially fit people and incorporate them into your daily life.
Article contributors