How to Buy an Engagement Ring With Bad Credit
Written by
Andrew Tavin, CFEI
Andrew Tavin is a personal finance writer who covered budgeting with expertise in building credit and saving for OppU. His work has been cited by Wikipedia, Crunchbase, and Hacker News, and he is a Certified Financial Education Instructor through the National Financial Educators Council.
Read time: 6 min
Updated on July 27, 2023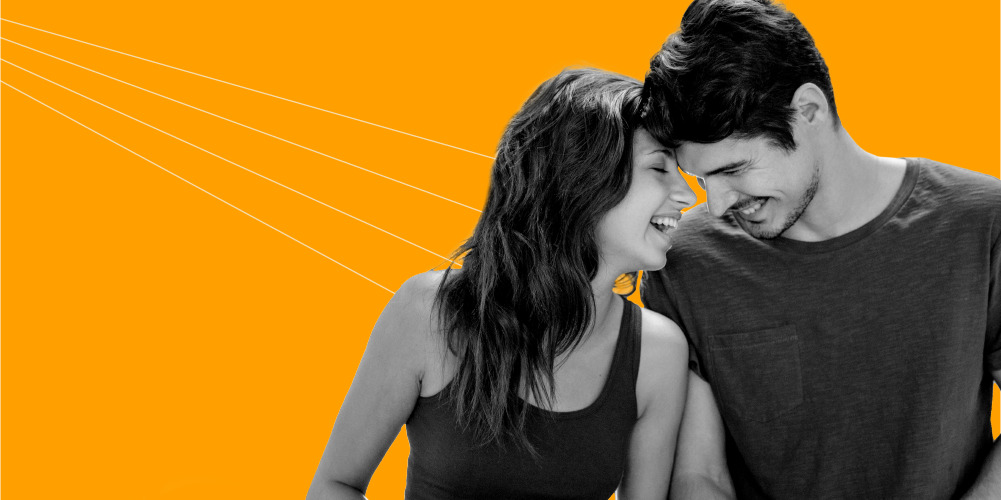 You don't have to bust your credit or fork over three months of your salary to say, "I love you."
Congratulations! You've found the person you want to spend the rest of your life with! In a world full of bad Tinder dates, you scored a keeper, and that is no easy feat. Now all that's left to do is find a ring and plan the perfect proposal. 
Here's the thing: Engagement rings are often expensive. According to a 2019 survey from The Knot, the average cost of an engagement ring in the United States is $5,900 — which is not exactly chump change! So how can you get that huge multicarat, perfectly-cut diamond if your budget is tight and your credit is shot? 
Below we are going to talk about finance plans, nontraditional jewelers, and alternatives to the diamond engagement ring to help you show your full heart without emptying your wallet.
Throw out the old rules 
Have you heard of the three-month rule? That's the outdated notion that beyond finding the perfect ring, the proposer must spend the equivalent of three months' salary on it. 
If you're considering a proposal, you may have heard about this expectation, and if you're the one doing the asking, you also may have spent a good amount of time stressing about it.
Here's the thing, though: You don't need to follow that rule. For many, that rule isn't realistic. Most Americans don't even have $1,000 in savings, let alone three months of their salary to spend on a diamond ring.
If you do have three months' salary squirreled away, that money may already be allocated toward an emergency fund -- and if not, it could be. Liquidating that account to buy, for example, a one-carat, princess cut diamond solitaire ring in a white gold setting may not be the best use of those funds. 
If your future fiance is the kind of person you think is worth marrying, then odds are they will be understanding of your financial situation. Your love can't be contained by a physical ring, but if you are set on proposing with one, there are options to consider. 
Jewelry store financing
Some jewelry stores offer an annual percentage rate -- or APR -- of 0% for customers who want to finance, but that financing option comes with a catch, which involves signing up for a store credit card. This may sound OK in theory, but in practice, it could get you into some hot financial waters, especially if you can't afford to pay off the debt during the interest-free period.
If you haven't yet paid off your purchase in full by the time that no-interest period closes, the credit card merchant may back charge you interest from the original date of purchase. This kind of defeats the point of the loan, regardless of which ring style you selected.
"The trick of financing a ring is to pay off the balance owed as early as possible so you can minimize finance costs," says Adrienne Ross, founder of Clear Insight Financial Planning. "If you set a budget that works for your financial situation and focus on what is meaningful for you, then even if you do end up financing all or a portion of the cost, it will be easier to pay off faster." 
It's also worth keeping an eye on special offers that might pop up throughout the year. Even if you're not actively looking for a ring now, if you know there's a high chance you'll be looking for one in the future, you can consider taking advantage of limited-time offers when they arise.
Essentially, if you are smart about financing and use it as part of a well-thought-out plan to afford a diamond that is just a little bit out of your reach, then it can be a smart move. If you're expecting financing to snag you a ring that is way out of your budget --that is probably not a good idea. 
(If you're considering a bad credit loan to finance a ring, or any other item, be sure to check out the OppU Guide to Bad Credit Loans first.)
Look for vintage jewelry
Jewelry stores aren't the only places to look to find engagement rings. While it may be more difficult to find a ring that checks off every item on your beloved's wish list, with some dedicated searching, you can find popular styles and adjust them to the proper ring size.  In addition to looking through pawn shops, estate sales and charity auctions may also have some good finds. The latter may also qualify you for a tax write-off.

Craigslist and Facebook marketplace could also be worth a look; however, with any of the options mentioned here, consider having the ring assessed and appraised by a qualified jeweler or professional to make sure the stone and materials in the ring are real. 
Don't die for diamond
Yeah, diamonds are pretty. They're also the most expensive part of the ring. 
"For most engagement rings, the bulk of the cost is the center diamond itself," explains Anubh Shah, co-founder and CEO of engagement ring company With Clarity. 
Mined diamonds aren't the only pretty center stones, however. For example:
Man-made (or lab-grown) diamonds
"Lab-grown diamonds are molecularly identical to natural diamonds and have the same chemical and physical properties," Shah says. "The only difference is that they are grown in a lab and not formed within the earth over millions of years. This enables them to be both environmentally friendly and less expensive than natural diamonds. Lab diamonds are a fantastic option for those that are on a budget, or don't have good credit to afford financing a natural diamond ring." You could also consider cubic zirconia, though it is structurally completely different than natural and lab-created diamonds. 
Moissanite
This crystal-clear stone is almost as tough as a diamond, and still has a diamond-like sparkle to it. Although primarily man-made now, moissanite was originally found in meteorites, which makes it the perfect stone for the star in your life.
Other colorful gems
What's your sweetheart's favorite color? Find out and buy a ring with a gemstone in that color. Even the more precious gemstone rings like ruby or sapphire can cost a fraction of the price of a comparably-sized diamond.
Plain metal
If your future spouse isn't the flashy type, consider a yellow gold, rose gold, or sterling silver band instead. You might have concerns that it looks too similar to a wedding band, but you could consider differentiating it with some creative etching. 
All in the family
Consider checking with your parents or relatives to see if there might be an heirloom in the family. 
"One of my favorite, and usually free, options is when couples seek out resources from their family," says Brandy Kerley, owner and wedding officiant at Tie the Knot California. "For example, they may ask their parents for rings that have been passed down through generations."
Kerley also points out that a necklace, stud earrings, or another piece of jewelry may have stones that you can take out and repurpose. Because the stone is typically the most valuable part of an engagement ring, you can save by resetting the stone into a new band.
There's also nothing wrong with getting creative. If you're the kind of couple that's into tattoos, you could look into getting tattoo wedding rings or any other kinds of gestures of your love. What's most important isn't how, but who you choose to spend your life with, after all.
Article contributors
Brandy Kerley is the owner and wedding officiant at Tie the Knot
California. As an ordained minister, Brandy can perform marriage ceremonies throughout California and the United States. She works with couples to create a unique wedding ceremony that reflects their personality and values as a couple.
Adrienne Ross is founder of Clear Insight Financial Planning, LLC. Her approach to financial planning is deeply rooted in more than a decade of experience as a personal financial counselor serving military members and their families. She holds the accredited financial counselor designation, and is a certified financial planner professional and chartered financial consultant. 

Anubh Shah is the co-founder and CEO at With Clarity, which is an online, direct-to-consumer, home try-on engagement ring company.