A Guide to Small Personal Loans
Written by
Ashley Altus, CFC
Ashley Altus is a personal finance writer who covered financial planning with a focus on money management and household finance for OppU. She is a Certified Financial Counselor through the National Association of Credit Counselors. Her work has appeared with O, the Oprah Magazine; Cosmopolitan Magazine; The Smart Wallet; and Float.Today.
Fact Checked by
Tamara Altman
Dr. Altman has over 25 years of experience in social science, public health, and market research, statistics, evaluation, and reporting. She has held positions with, and consulted for, many government, academic, nonprofit, and corporate organizations, including The Pew Charitable Trusts, the National Park Foundation, Stanford University, UCSF, UC Berkeley, and UCLA.
Read time: 6 min
Updated on July 27, 2023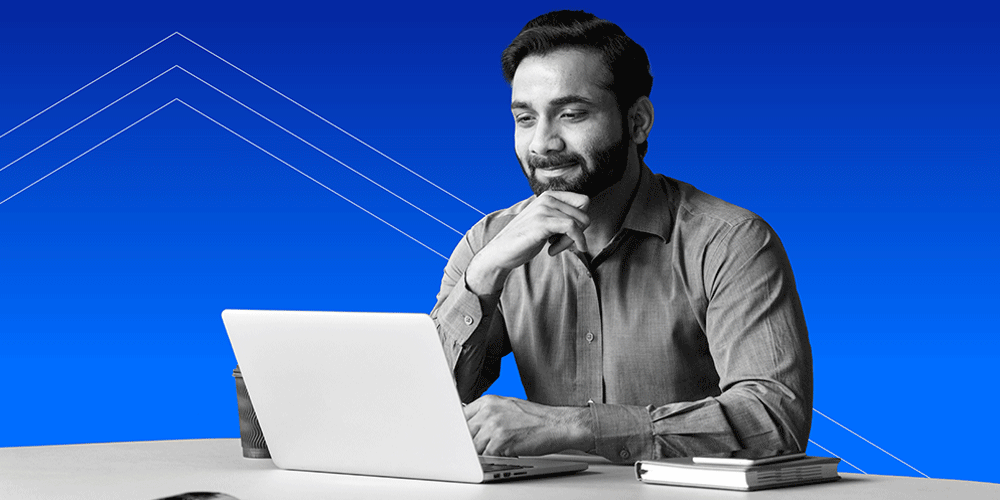 Buying Christmas gifts for your loved ones is one way to show them you care, but don't let overspending drag you down this holiday season.
Small personal loans can help cover unexpected expenses for home improvements or car repairs. If you don't want to use a credit card, they may be a better alternative for an emergency expense.
What's considered a small personal loan?
There isn't a standard amount for a small personal loan. Every lender will have its own minimum and maximum loan amounts. At large financial institutions, the minimum loan amount may be $5,000. Other lenders may offer personal loans for less than $1,000.
No matter which type of lender you choose, borrowing more money than you need equates to more debt. For this reason, it's important to compare lenders in order to find one that can give you the loan amount you need.
How do small personal loans work?
Small personal loans are typically unsecured installment loans. With an installment loan, typically the borrower pays back the loan in equal monthly payments until the debt is repaid in full. Personal loans can be used for debt consolidation, large purchases, and unexpected expenses.
It's important to know that not all small personal loans cater to the same type of consumer/need.
There are other types of small personal loans out there, such as cash advances or payday loans, but it's important to do your research so you can choose the best option for your financial situation. Short-term loans like these can have terms that may be unfavorable to the borrower if they are not in a position to pay back the funds within a stringent time frame.
What to look for in a small personal loan
Even with a small loan, it's important to compare loan options. Consider the below three factors as a starting point to assess your options before applying for a loan:
No. 1: Interest rates
Many lenders conduct a credit check and review an applicant's credit score, credit history, and debt-to-income ratio to determine the interest rates for unsecured personal loans. Generally, borrowers with excellent credit scores will receive the lowest interest rates.
No. 2: Loan fees
In addition to interest, borrowers may also have to pay other costs associated with the loan. Borrowers may encounter any -- or even all -- of the following:
origination fee
prepayment penalty
late fee
application fee
Before borrowing, potential borrowers should consider the loan's interest rate, as well as any other loan fees represented within the annual percentage rate -- or APR -- which represents the total cost of the loan during the course of a year.
No. 3: Repayment terms
If possible, only borrow as much money as you need. This will help you to have smaller monthly payments and pay less interest. Similar to how borrowers with better credit scores may receive lower interest rates, they also may receive more favorable loan terms, which includes the amount of time it'll take to pay off the loan with regular monthly payments.
How do you get a small personal loan with bad credit?
When a borrower has a low credit score, it signals to lenders they have had difficulty paying their debts on time in the past. Through the eyes of the lender, borrowers with low credit scores may appear to be risky. In instances like these, borrowers may have limited loan options, but it may still be possible to find a loan that isn't predatory such as a payday loan. Below, you'll find the steps that may help to acquire a loan, even with bad credit.
Step No. 1: Check your credit score
If you haven't already, request a free copy of your credit report to help you truly understand your financial situation. By doing so, it can aid in finding financial institutions that may lend to someone with a lower credit score. Obtaining your credit report may also give you the opportunity to uncover any mistakes, which will allow you to ask for them to be removed.
Step No. 2: Find bad credit lenders
Some lenders specialize in lending to borrowers with low credit scores. Once you find a lender that you believe may approve your loan application, you may want to inquire about prequalifying or receiving a preapproval.  The prequalification process may help you to better understand the loan terms and loan amount you are eligible for.
Step No. 3: Apply for the loan
Once you decide on a lender and have prequalified for the loan, it's time to formally fill out the loan application. The information required for the application process will depend on the lender. Many lenders will need your bank account information and Social Security number. They also may request a copy of your credit report to review your credit history. If you're approved for the loan, you may receive funds in your checking account as soon as the next business day.
Where can I get a small personal loan?
Depending on the amount you need, there are a couple of places you may be able to find a line of credit. Borrowers may receive a small personal loan from a bank, credit union, peer-to-peer lender, or online lender.
Online lender
Even with a bad credit score, you may be able to find an online lender who will give you a small personal loan. Online lenders typically don't have many overhead costs, therefore, they can afford to offer smaller loans.
Credit union
If you're a member of a credit union, they may be able to offer you a personal loan that meets your needs. Federal credit unions may also offer payday alternative loans, which are smaller loans between $200-$1,000.
Banks
Depending on the loan amount you want to request, you may be able to find a secured or unsecured personal loan at a local or national bank.
Peer-to-peer lenders
Similar to an online lender, a peer-to-peer lender (which can also be described as a lending network) may be willing to give you a loan for a small amount.
Friends and family
If you can agree on repayment terms, borrowing money from friends and family may be an option if you can't find a financial institution that will lend to you.
Are small loans easy to get?
You may assume that finding a loan for less than $1,000 would be easier than obtaining one for a large sum. However, this may not always be the case. When borrowing a small amount of money, you may actually have fewer lender options available to you. Financial institutions may not be interested in accruing the cost of a small loan, as these loans require the same amount of work as larger amounts, but with a smaller rate of return.
As with any form of credit, lenders who issue small loans may require borrowers to have a particular range of credit scores and debt-to-income ratios.
The bottom line
No matter what type of loan you decide to take out, having a plan to pay off the debt can help you stay on track financially. Shop around to find a competitive rate and feasible loan payment before deciding on a personal loan lender.