Stop Looking at Salary: A Job-Hunt Checklist to Fill Your Bank Account
Written by
Samantha Rose
Samantha Rose is a personal finance writer covering financial literacy for OppU. Her work focuses on providing hands-on resources for high school and college-age students in addition to their parents and educators.
Read time: 6 min
Updated on July 31, 2023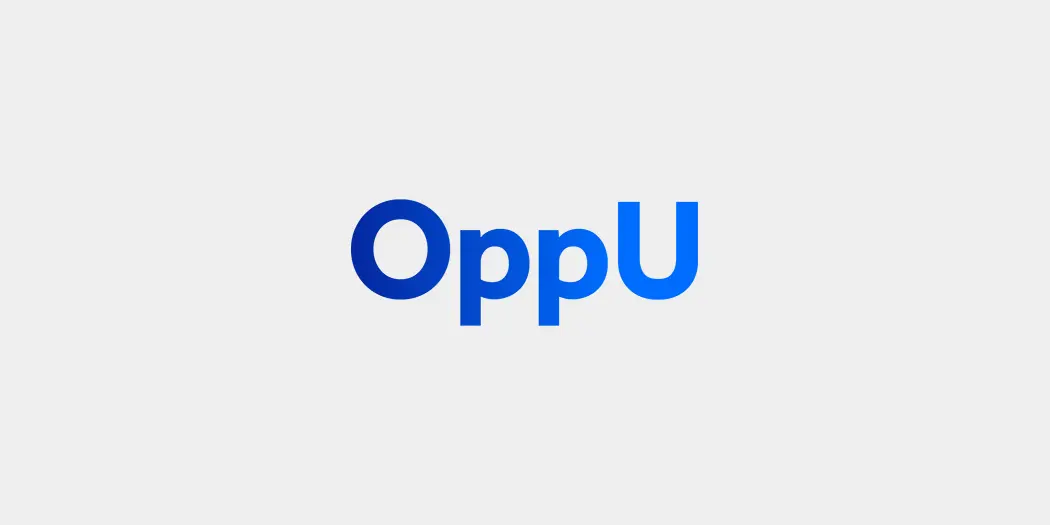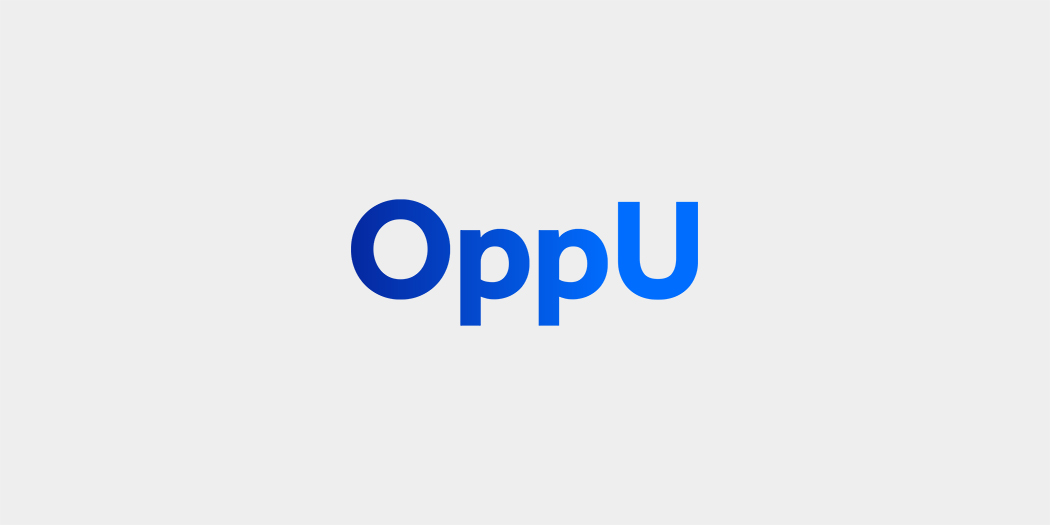 That number on your paycheck? It might matter less than you think.
For recent grads, finding a job is usually priority number one. This is true even when the world's upside down. So grads scan job boards for exciting roles. They consider different cities. They look at compensation and usually eye one number in particular: salary.
But should they?
Yes, salary is important, but there are many other factors that contribute to how much you take home. Benefits, bonuses, cost of living — they all play a role. 
So here's a tip: If you're looking for a job, don't think salary is the end-all-be-all of compensation. Here are 10 other factors to consider, too. 
No. 1: Health benefits
An employer-sponsored health benefits plan is one of the most important financial factors to consider in a new job. The more money an employer contributes toward coverage, the more of your salary you keep in the long run.
Research the details of a company's health benefits plan. Find out the range of doctors the plan includes, the cost of the varying deductible levels, and coverage of any preexisting medical conditions you may have. Further, some companies may offer a flexible savings account (FSA) or a health savings account (HSA), which are both valuable savings options to fund expensive medical costs. Check to see if your potential company offers one or both options.
No. 2: Paid time off
In many other countries, the government guarantees workers paid time off. But not here. Nonetheless, vacation time is valuable, and being able to take time away from work when you need it — while still receiving pay — is priceless. Without paid time off, workers have to decide between vacation and their paycheck. Opting for time away, as necessary as it is, comes out of their pocket, and it can really add up. 
No. 3: Retirement fund
Evaluate a retirement plan as part of overall compensation. If a job comes with a retirement fund and company match, then the company is essentially offering free money.
David Ragona, the former director of retirement operations at Human Interest, is a firm believer in the value of a 401(k). 
"A 401(k) is among the most powerful ways to save for retirement because it offers a high contribution limit, no income restrictions for contributing, and often comes with an employer match to help your nest egg grow faster," he said.
Further, a growing number of companies offer financial planning to help employees make the most of their retirement and investment options. Ask about retirement benefits and make sure to take advantage of them once you start working.
No. 4: Annual bonus
Some companies pay bonuses to employees as a reward for achieving yearly goals. Meeting these goals results in positive results or profits for the company — and a nice addition to your wallet — so it's worth celebrating.
One of the most common types of bonuses is the annual bonus. This is paid out once a year. The annual bonus is often tied to achieving goals or overall performance. Be sure to ask if a company offers a bonus and what the payment structure looks like.
No. 5: Referral bonus
Companies with an employee referral program typically have a referral bonus. It is an incentive that motivates current employees to refer top talent to work at their company. Employees basically act as brand ambassadors and recruit candidates from their own professional networks. Once the company hires a referred candidate, the employee who makes the referral receives an agreed-upon amount of money — often a few thousand dollars. 
While you can't bank on earning a referral bonus, it's a great perk if you take a job at a company with several open positions and you have a robust professional network to lean on.
No. 6: Company stock
An employee stock option plan gives employees the option to buy a certain number of the company's shares, typically at a fixed price and within a certain time period. The stock option offers an accessible way to purchase company stock at a discounted rate from the market price. For instance, some plans allow workers to buy stocks through payroll deductions on a paycheck. 
Check with your potential company to see if they offer company stock options. Larger corporations are more likely to offer this benefit, but a smaller company that has not gone public yet can provide a high-value benefit if it rewards early employees with an option to buy stocks.
No. 7: Office perks 
There are a variety of in-office perks that are not only cool, but valuable for employees. From food credits to in-office gyms, companies are investing in perks to keep employees happy. Some benefits — like free lunches or after-hour dinners — can be worth serious money. 
If your company offers free lunches, consider how much money you could save by not purchasing lunch every day. And other office perks simply go a long way toward increasing happiness and satisfaction while at work.
No. 8: Cost of living 
Figuring out your living situation is an important step before taking a new job, and cost of living is a huge consideration. Cost of living is how a salary can maintain your standard of living across different geographic locations. It's essentially the quality of life you can afford with your income. For instance, $60,000 stretches a lot further in Louisville, Kentucky, than in New York City. 
According to Dr. Timothy Wiedman, PHR emeritus of Doane University, "Before chasing an attractive-sounding starting salary in another location, folks need to determine the affordability of daily living in that locale."
Be realistic and weigh the pros and cons of the cost of living before accepting an offer. Determining how far your salary will go in different places can be tricky, so rely on an online calculator offering cost-of-living comparisons.
No. 9: Commuter benefits
The cost of commuting to and from an office can cost thousands of dollars each year. Not to mention the duration of a commute can cost employees in wasted time. Further, time spent sitting in traffic or on public transit can have a negative impact on stress levels and overall happiness. 
So where is your potential office in relation to your house? More importantly, check to see if a company offers any commuter benefits plan, such as a tax-free parking or public transit account. 
No. 10: Advancement
The best way to fill your bank account is by increasing your salary. Select a company with plenty of opportunity for growth and advancement. Moving up the ladder in the coming years will serve you well financially. Ask around to see what opportunities are available within the company. Does the company promote internally? Can employees easily jump between departments?
"If you are hired into a legacy role, then no matter how generous the compensation may be at the outset, over time you will ultimately fall behind," said Roy Cohen, a career coach. "At some point, you may even be viewed as either obsolete or unemployable, and then your income drops even further."
Be sure to evaluate the long-term potential of the job, not just the immediate future.
Bottom Line
Salary isn't the end-all-be-all. Evaluate how other factors stack up to contribute to a full bank account.
Article contributors
Roy Cohen is a nationally recognized career counselor and executive coach, and a leading expert in Wall Street job search and career management. He is the author of "The Wall Street Professional's Survival Guide," a career resource for people who work on Wall Street or want to. Cohen speaks often at a range of events, most recently on behalf of various chapters of the CFA Institute and at a number of business schools. He is also an advisor to Baruch College's master of financial engineering program. He has an MBA from Columbia and an undergraduate degree from Cornell.
David Ragona is the former director of retirement operations at Human Interest, a leading 401(k) and 403(b) provider for small and medium-sized businesses. Ragona brings more than 20 years of experience in retirement, compliance, and benefits administration. He is an accredited pension administrator with the National Institute of Pension Administration and holds an MBA from San Francisco State University. Before coming to Human Interest, Ragona was a senior account manager at Ascensus, the director of compliance at Associated Pension Consultants, and senior pension consultant at both Milliman and Pen-Cal.
Timothy Wiedman spent 13 years in operations management working for two different Fortune 1000 companies. Dr. Wiedman spent the next 28 years teaching college courses in management and human resources. He holds two graduate business degrees, earned a professional certification in financial planning at Old Dominion University, and often taught a college course on personal finance.