Shopping for Furniture with a Bad Credit Score?
Written by
Alex Huntsberger
Alex Huntsberger is a personal finance writer who covered online lending, credit scores, and employment for OppU. His work has been cited by ESPN.com, Business Insider, and The Motley Fool.
Read time: 7 min
Updated on July 27, 2023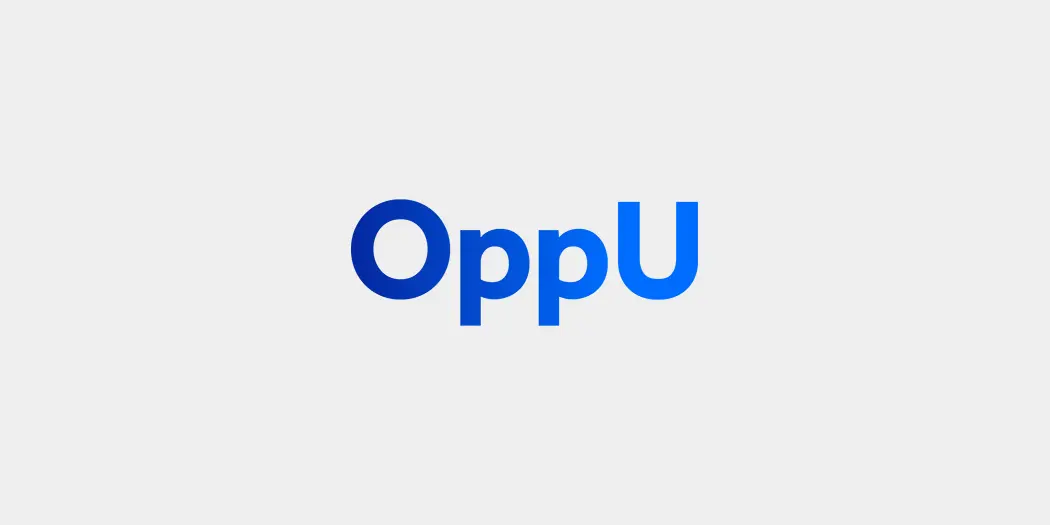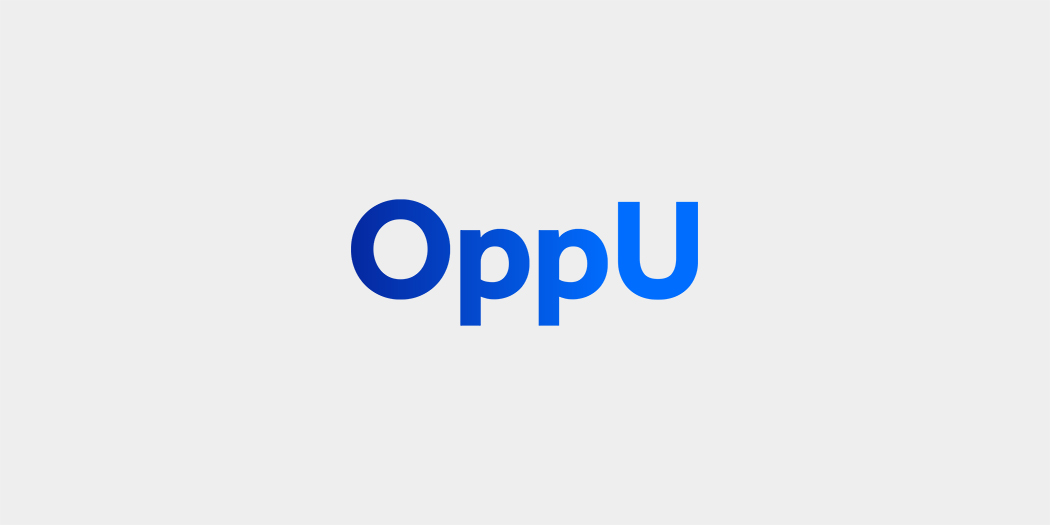 Here are tips on scouting quality furniture for a fraction of the price — and without the high interest rates.
In a world where people frequently move, it's hard to justify investing in pricey pieces of furniture. Not to mention, the price of investment pieces can be out of our budget, leading us to finance the new furniture we really want with personal loans or credit cards. 
While you probably don't want to buy cheap furniture that is going to fall apart in six months, you also want to make sure the furniture you choose isn't going to leave you with a mound of debt, high interest rates, or an empty checking account. At the same time, if you have less than good credit, say below 680, your financing options will be more limited. 
So, what's someone seeking a couch to do? Sitting on cardboard moving boxes is bad for your posture, but there are ways to get your hands on new furniture without negatively impacting your credit history. With that being said, consider your credit score when deciding how you are going to pay for the upgrade.
Ask the furniture store
If you are set on buying brand new furniture, you may as well find out if the store offers financing options, although you should proceed with caution. Regardless of what your credit score looks like, you may see furniture financing offers that include words like "0% APR" and "no down payment." 
Before you pick out a mahogany dresser or go through with a credit check, make sure you clearly understand the store's financing plans. They may have a monthly payment option or a store credit card available; however, remember the person at the register is probably not in a position or qualified to offer financial advice. Examine the terms carefully, including the APR, any potential fees, and if you can repay the loan ahead of schedule.
Make sure to do the math carefully before you buy. Financing is almost always the most expensive option, so make sure you understand the terms before taking this route. Even smaller expenses like furniture can lead you down a spiral of debt that harms your credit score.
Watch out for 0% rates
Some furniture stores will have signs that advertise 0% rates for a certain number of months after the purchase date, which means you'll pay no interest on your purchase if the loan is paid in full before that time.
However, these deals can be tricky to navigate and easy to lose. If you pay your bill late, the 0% promotional period offer may be withdrawn and any interest you originally saved may be added to your balance. You can avoid this by simply paying your bill on time every month and signing up for their autopay service, if possible.
Additionally, read the contract carefully to make sure the lender won't charge an early repayment fee if you pay off the balance ahead of time.
Look for other options
Rather than setting up a payment plan or looking for a special financing offer that will let you buy the love seats and dining sets on your wishlist, consider alternative approaches to your furniture purchases that are less likely to involve credit approval: 
Scroll through deal sites
People often sell perfectly good furniture at a huge discount on Craigslist and Facebook Marketplace; sometimes they even give it away for free. The Freecycle Network is also worth browsing — it's a geographically-based network where people can post free items for others to take. You'd be surprised how many people get rid of high-end pieces because they're redecorating or moving. 
Just be careful. Certain furniture items can be home for unpleasant critters. Maybe think twice before taking any free bedroom furniture or fabric-based pieces.
Go vintage 
OppLoans contributor Carly Marie recommends the following:
Buying vintage furniture is a great way to purchase well-built furniture for the prices of a new mid-range couch. If it's 50 years old and still solid, it will probably last another 50 years. A lot of older furniture manufacturing practices are higher quality than products created in today's disposable manufacturing culture. Vintage furniture is also less likely to have been self-assembled, which tends to reduce durability.

Sometimes vintage furniture needs a little TLC in the form of repainting, restaining, or reupholstering, especially if you have certain colors in mind, but it can be worth it, especially if the skeleton of the piece is great.

It might be best to search for vintage furniture locally. Most towns have antique stores with curated furniture in good condition. Individuals also sell vintage furniture on Craigslist, Facebook Marketplace, or other local selling apps like LetGo or Nextdoor. You can also purchase it online, but the shipping will likely be expensive.

Another option for vintage furniture is a good estate sale. Estate sales are conducted to liquidate property, often when someone has died, gone bankrupt, or is going through a divorce. These kinds of sales are likely to have older, high-quality furniture for cheap, since the estate is just trying to get rid of it and move on.

Best of all, many vintage styles of furniture are trendy again, so you don't have to sacrifice on aesthetics.
If you prefer new, try a cheaper store
Mainstays like Ikea are still popular if you don't mind assembling furniture yourself. You could buy the basics like a bed frame, coffee table, and chair for a few hundred bucks in exchange for a couple hours of hands-on work. Ikea also delivers furniture for a small fee in case your car isn't big enough to load up your new gear.
A previous blog post from OppLoans also recommended the following:
You can buy a lot of great furniture new, but for less at shops like Tuesday Morning, HomeGoods, TJ Maxx, and Marshalls. These kinds of stores sell overstocked goods or leftover goods at a discount. The items are still new, and often higher-quality brands.  Available items in these stores are often on-trend, so it's a good way to balance out the look of the Victorian couch you may have bought at an antique store. These stores sometimes even have coupons or loyalty rewards available to make your new furniture an even better deal.
Ask your friends
No matter what kind of furniture you're looking to buy, use the power of social media to help. You never know who in your circle has a dining room set or home office furniture they're looking to unload. People will often give you their stuff for free if you can transport it yourself.
Don't be embarrassed or ashamed to accept help. Most of us start out with hand-me-down furniture and don't mind helping someone in a similar situation. If your pride gets in the way, just make sure to pay it forward when you upgrade to nicer stuff.
Get crafty
Ever find the perfect dining room table at your local Salvation Army, but you hate the color, so you don't buy it? Cosmetic details like color or finish are easy to change and don't require more than a standard set of tools or brushes. You can find tutorials on YouTube on how to remove paint and apply a different finish.
New knobs on a dresser or nightstand can also make a big difference and transform a drab piece of furniture into a centerpiece. Applying decals and sticky wallpaper can completely change a boring bookshelf into a charming and unique item.
If you see a used piece of furniture with good structure and no weird smells, consider the possibilities. Could a coat of teal paint make it fit your aesthetic? Would funky Turkish knobs completely change how that entertainment center works in your living room? Don't say no to furniture that doesn't look perfect until you've considered its potential.
Scour college curbs
If you live near a college campus, you should check out the dorms and apartments close to graduation time. Many students put their furniture on the curb where it's up for grabs. Universities with lots of international students are famous for having TVs and other pricey electronics available for free if you're in the right place at the right time.
Borrow a truck or bring a friend with a spacious SUV and drive around a few neighborhoods. You never know what you might find for free.
Good luck deal hunting
Finding a good deal on a furniture item may take some patience, but in the end, you'll have the reward of a beautifully decorated home within your budget. There's no need to take out a personal loan for typically big-ticket items when there are ways to snag great furniture on the cheap.
This blog post was updated on January 31, 2020. It was originally published on April 6, 2018.
Article contributors
Carly Marie is a content marketing specialist from Florida who covers personal finance. Through her writing, she strives to educate and connect with readers.