In Chicago for the Holidays? Here are 11 Cheap or Free Things to Do This December
Written by
Andrew Tavin, CFEI
Andrew Tavin is a personal finance writer who covered budgeting with expertise in building credit and saving for OppU. His work has been cited by Wikipedia, Crunchbase, and Hacker News, and he is a Certified Financial Education Instructor through the National Financial Educators Council.
Read time: 7 min
Updated on October 7, 2021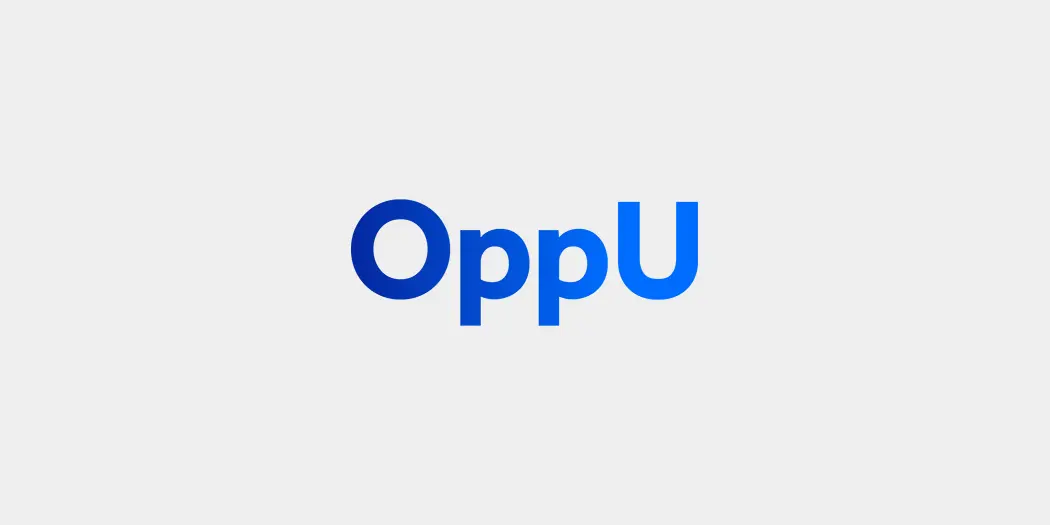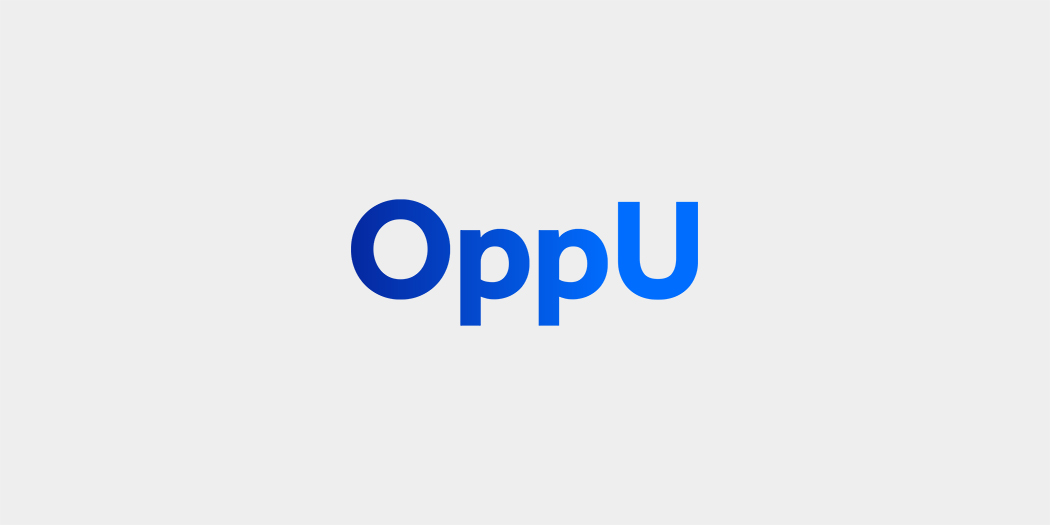 It's never too early to start planning your holiday outings, especially if you are looking to save money.
Using the most advanced activity planning technology, we curated 11 of the most affordable and enjoyable activities for people to do in Chicago when they aren't shoving ketchup-less hot dogs into their mouths.
The only problem? Some of the activities were exclusive to November. That may be fine for a while, but November does not last forever (even though it seems like the holiday season might). The only way we could fix this problem was to write a similar article, but about December activities.
1. Cloud Gate Caroling
Is there any Chicago landmark more iconic than the Cloud Gate? You know, the Cloud Gate. The landmark by The Loop? Off of Randolph? At Millennium Park?
Fine, we will call it "the Bean." While the reflective Millennium Park sculpture created by Anish Kapoor is officially titled "Cloud Gate," no one seems to call it that. If you want to sing holiday songs with a group of people in front of the Bean Gate, then we have good news for you, because there will be caroling choirs to serenade you at 6 PM every Friday in December until Christmas. And all it costs is a song. Literally!
2. ZooLights
Located by the lakefront, Lincoln Park Zoo is the best place in Lincoln Park to see animals. It might even be the best place to see animals in all of Chicago, though downtown does have the bull statue, pigeons, and its share of finance sharks.
Access to Lincoln Park Zoo is typically free, so it tends to make a regular appearance on lists of free things to do in Chicago. Only at the very end of November and throughout December, however, are there lovely holiday lights hung up throughout the zoo in addition to an array of family-friendly and festive activities.
Check out the zoo's website to find out exactly what activities are available and when. Some of them will require you to spend a few dollars on tickets, so be sure to take that into account. Also, be sure to accommodate for any parking expenses you may accrue, as the parking is not cheap. You may want to consider taking public transit or arriving early to explore other less expensive options, such as SpotHero, for parking your car.
3. Holiday Flower Show
Are you looking for fun family activities in Lincoln Park, but it's not yet late enough in the day to go see the Zoo Lights? The Lincoln Park Conservatory is literally tens of feet away from the zoo. They are also pulling out the holiday cheer this season with flowers, Christmas trees, and model trains.
But maybe you're the kind of person who refuses to go see a free holiday display unless it features photographs from the middle of the last century. As it turns out, this year celebrates "memories of holidays past," so it looks like you don't have an excuse for missing it.
4. Joyola
Listening to carols can be a nice holiday tradition, but so many of the carolers do their singing outside. Don't they know it's cold outside? There's a whole song about how cold it is outside, baby.
If you would rather listen to a blend of holiday classics in the form of live music while inside, then consider Joyola with performances by Loyola students at the Mundelein Auditorium. It will take place Thursday, December 5 at 7:30 PM, and standard tickets are just $10. As far as we know, it is your best chance to hear holiday tunes if you are near Rogers Park that evening. Please do not send us other holiday music recommendations for Rogers Park that evening. We already have plans.
5. A One-of-a-Kind Market
Did you finish all of your holiday shopping? Are you sure? Are you absolutely certain you haven't forgotten to put anyone on your list?
Whether all of your shopping is done or you haven't even started, consider checking out the One of a Kind Holiday Show at Merchandise Mart the weekend of December 6. There will be hundreds of artists and craftspeople selling their wares. Tickets are $12 for adults, but kids under 12 get in free.
How else could you get your pick of so many artisan crafts? By looking through endless Etsy pages? Quite possibly, but that isn't as fun as seeing all of the wares in person, and you won't risk ordering a stuffed animal or nutcracker doll only to find out it is far smaller or far larger than expected.
6. Jingle Paws
Holiday cheer is for the dogs. And we do mean that literally! Why should humans get to horde all the jingle joy? Dogs should be able to sniff Santa and howl carols to their heart's content. On December 7 at the Meineke Recreation Center in Schaumburg, Illinois, they can. For just a few bucks, you can celebrate with the pups, and for a few bucks more, you can register your dog or dogs to participate in the costume contest and meet human Santa himself.
Is this the best holiday activity in Chicago or just the best one in Schaumburg? Let your dog decide.
7. Randolph Street Holiday Market
If you still haven't finished all of your holiday shopping, there are still a couple more chances. The Randolph Street Holiday Market will be open in the West Loop on December 14 and 15. Save a couple bucks by buying tickets in advance. Tickets are $8 if purchased  online, but are $10 at the door. Similar to the One of a Kind Market, kids under 12 get in free. You could even go to both; we won't tell.
8. Ice skating in Millennium Park or at Wrigley Field
As winter approaches, the snow and the ice attempt to assert their dominance over humanity -- but we will not accept this! We shall strap on our skates and show the ice who is boss.
If you have skates of your own, you can use the ice rink at Millennium Park for free every day in December. If you don't, you can rent skates for up to $15. Wrigley Field's Gallagher Way also offers regular ice skating hours throughout the month (more on that below). While adults and teenagers don't skate for free in Wrigleyville, the admission price is only $6; kids under 12 skate free ( but skates are not included).
The ice is laughing at you and your cold skin. Teach it a lesson by skating all over its face.
9. Christmas Around the World
The Museum of Science and Industry on Lake Shore Drive produces an annual exhibit showcasing Christmas traditions from around the world. If you're tired of the same old holiday traditions, than this could be the perfect way to learn about a lot of new ones.
This activity is a bit pricier than some of the other entries on the list, running a little more than $20 for adults, but that's still cheaper than the Winter Wonderfest at Navy Pier. And it's a good activity for kids, who will only have to pay around $13 for their ticket. Maybe you can even buy it for them, if you're feeling generous.
10. Macy's Holiday Windows
Each year, the Macy's on State Street in downtown Chicago goes all out on their Christmas window display. You can marvel at it with your family or other loved ones any time during the holiday season, and you don't even have to buy anything!
You still can, if you want to, and the decorations inside are probably going to be pretty nice, as well. But it's good just to know your options.
11. Winterland at Gallagher Way
Baseball season may be over, but there are still fun things happening in Wrigleyville. A whole winterland of activities, as it turns out. In addition to an ice skating rink, there will be food, drinks, and an entire additional Christkindlmarket in case the one in Daley Plaza isn't enough for you.
The Price is Up to You
While we did try our best to find activities with free admission, the price of your holiday adventures in the Windy City are really up to you in the end. While the city of Chicago, and even the surrounding areas in Illinois, offer an array of fun things to do that feature free or low-cost entry, the final price tag will really depend on what you spend on the extras, such as food, drinks, transportation, and any additional purchases you may make. Keep that in mind as you're deciding on which special events and landmarks to visit this holiday season.