4 Popular Streaming Series You Didn't Realize Had Money Lessons
Written by
Samantha Rose
Samantha Rose is a personal finance writer covering financial literacy for OppU. Her work focuses on providing hands-on resources for high school and college-age students in addition to their parents and educators.
Read time: 6 min
Updated on July 31, 2023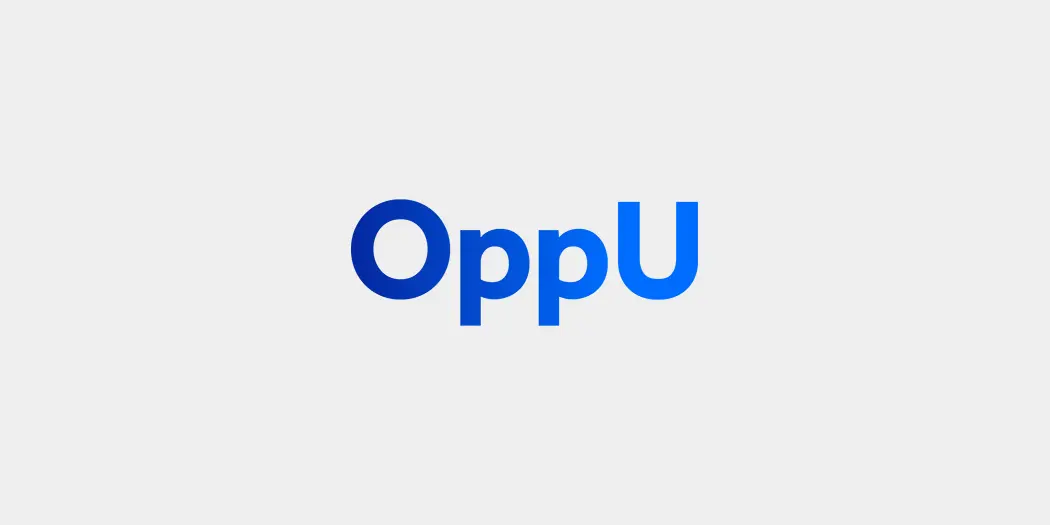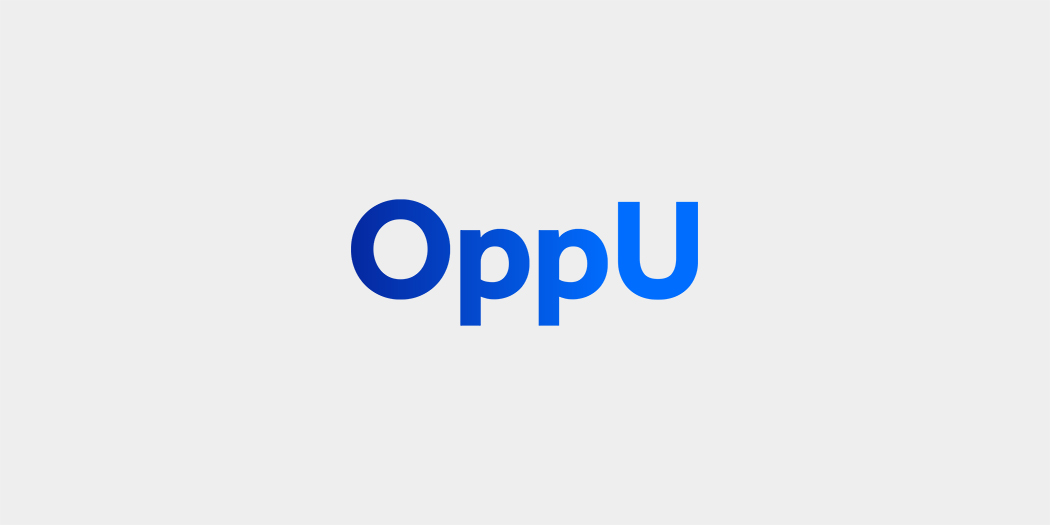 Entertaining and educational ― now that's a win.
---
Everyday you consume financial literacy lessons from an unlikely activity: screen time. 
In fact, U.S. adults spend five hours and 46 minutes each day consuming videos ― whether it's through a TV set, video on a computer, or streaming on a smartphone or tablet.
With thousands of TV series at our fingertips thanks to streaming services, we have thousands of opportunities to learn financial lessons every day. That's unlimited learning!
Chances are you've unintentionally consumed a few financial nuggets from your favorite series. Here are four popular shows streaming right now with obvious (and not-so-obvious) money lessons.
No. 1: Fleabag
"Fleabag" is a dark British comedy-drama show created and written by Phoebe Waller-Bridge, who also stars in the unnamed title role. 
Known only as Fleabag, the lead is a dry-witted, liberated woman with no filter. The series follows Fleabag's hapless romantic relationships while exploring grief and its remnants. Adding to the cast are her high-achieving sister, smug brother-in-law, bumbling father, and wicked godmother turned stepmother. 
What we learned
Explore every available financial option.
Fleabag is the owner of a guinea pig café that falls on hard times after the passing of her best friend and co-owner. Her situation is so dire that her loved ones come to expect her pleas to borrow money.
The good news is that there are financial options to help entrepreneurs, shown when Fleabag attempts to take out a small business startup loan and when she steals her stepmother's priceless figurine. We don't encourage the latter.
No. 2: Stranger Things
If you haven't heard of this nostalgic sci-fi romp, then prepare for an ode to '80s American pop-culture. (Eggo waffles, anyone?) 
"Stranger Things" is set in 1980s Hawkins, Indiana. A group of spunky kids find themselves at the center of a top-secret government experiment and a supernatural fight to determine the fate of the world. Aided by a mysterious girl named Eleven, the "Stranger Things" kids face otherworldly monsters, like the Mind Flayer, in a high-stakes adventure.
What we learned
Insurance can cover the unexpected, monster battles included.
Given the mass amounts of destruction that follow Eleven, it's wise for all of the adults in Stranger Things to purchase great insurance. 
The season-3 explosion in Starcourt Mall put the retail complex out of commission, but assuming the company had insurance, it'll be up and running in season 4.
No. 3: Schitt's Creek
In this sitcom, the formerly elite Rose family goes bankrupt and is reduced to living in a run-down motel in a town they only bought as a joke: Schitt's Creek.
This series is full of big names, including Eugene Levy as video store magnate Johnny Rose, and Catherine O'Hara as his soap opera star wife. To round out the cast are their spoiled adult children, David, the self-described black sheep of the family, and Alexis, an airheaded socialite.
What we learned
Money isn't a replacement for happiness.
Thanks to a poor investment, the Rose family loses all of their wealth and is forced to downgrade their lifestyle. With their pampered lives long behind them, the Roses adjust to life with less by coming together to build a stronger sense of community. 
The biggest lesson in "Schitt's Creek" is humility. Money was never able to buy what each of the characters were ultimately searching for: human connection.
No. 4: Shameless
"Shameless" is a twisted comedy-drama that follows the Gallagher clan's financial struggles. 
The show centers around Frank Gallagher, the cause of his family's problems, and his hardworking eldest daughter Fiona. Frank's addiction gives viewers a glimpse into a dangerous world that includes financial ramifications for loved ones. 
What we learned
Community support means everything during a period of financial hardship.
Fiona works tirelessly to keep her family afloat. Her ingenuity when it comes to saving money is unmatched. She selectively pays bills and frequently borrows from her neighbors.
We can't endorse the Gallagher clan's money habits, but even their poor money management skills serve as a humbling lesson. Despite facing financial hardship, the Gallagher's are an inspiring story of people who refuse to quit no matter how difficult life gets.
4 Recommendations for Series with Financial Lessons
Don't just take our word on what to watch. Here are several more recommendations on shows offering up financial lessons:
No. 1: It's Always Sunny in Philadelphia
"It's Always Sunny in Philadelphia" "is filled with financial nuggets that will no doubt help any business owner," said Stan Mead, CEO of Summit Home Buyers. 
In a season 6 episode titled, "The Gang Gets Successful," Frank (Danny Devito) comes back from a trip to find that the bar is suddenly packed. The proprietors of Paddy's Pub don't quite know what to make of their newfound success. In the end, they are consumed with greed, which quickly leads them down the familiar path of being flat broke.
No. 2: Pawn Stars
"Pawn Stars isn't just a show about interesting antiques and items with historical value...It's a video tutorial on the art of negotiation," explained Steve Foley, CEO of Bulk Memory Cards. 
Rick, who owns the store, never makes an initial offer of what he believes the item to be worth. He low-balls, hoping to get a bargain, gradually giving ground until he reaches the ceiling of what he's willing to pay.
No. 3: Little House on the Prairie
Shannon Serpette, chief editor at MomLovesBest.com, said that she selects family-friendly programming with financial lessons in her household. "One of my favorites is an old one that is shown a lot on cable television ― 'Little House on the Prairie.'"
I watched this when I was a kid, and my preteen and teenager like it, too. There are so many financial lessons woven into this series, including:

The importance of paying cash instead of charging items to an account

The need to have money set aside in case of unexpected expenses

Why you should live within your means

Over time, hard work will help you reach your financial goals

Money isn't the only thing that matters ― at the end of the day, family is more important.

Every time I watch this show, I feel an overwhelming desire to bulk up my emergency fund, because it reminds me how suddenly things can go wrong.
No. 4: The Bold Type
"'The Bold Type' is a TV series on Freeform about three millennial women who work for the fictional Scarlet Magazine in New York City. While most episodes depict working in editorial as frothy and fun, there are actually a few episodes that are fairly accurate in depicting how to deal with money," said Deborah Sweeney, CEO of MyCorporation.com.
Most notably one of the three female leads, Jane Sloan, goes through an interesting career trajectory. She initially works for Scarlet, then applies for a job at another publication, and is hired and quickly fired from that role. 

Jane's unemployment period is fraught with realistic challenges. She diligently applies for jobs, powering through the broken buttons on her laptop's keyboard that she is unable to pay to get fixed. She also gets into arguments with friends who have fewer financial worries since Jane has student loan debt. Jane even returns to Scarlet to ask her old boss for her job back.

While (spoiler alert) Jane is employed again a few episodes later, it isn't often that TV shows discuss the challenges of unemployment coupled with student debt from the perspective of millennials.
Bottom Line
Our favorite binge-worthy series have a few obvious (and not-so-obvious) nuggets of money wisdom to share. Next time you're watching TV, pause and appreciate the financial knowledge you're gaining.
---
Article contributors