Getting an "A": Financial Literacy in Tennessee
Written by
Samantha Rose
Samantha Rose is a personal finance writer covering financial literacy for OppU. Her work focuses on providing hands-on resources for high school and college-age students in addition to their parents and educators.
Read time: 9 min
Updated on July 31, 2023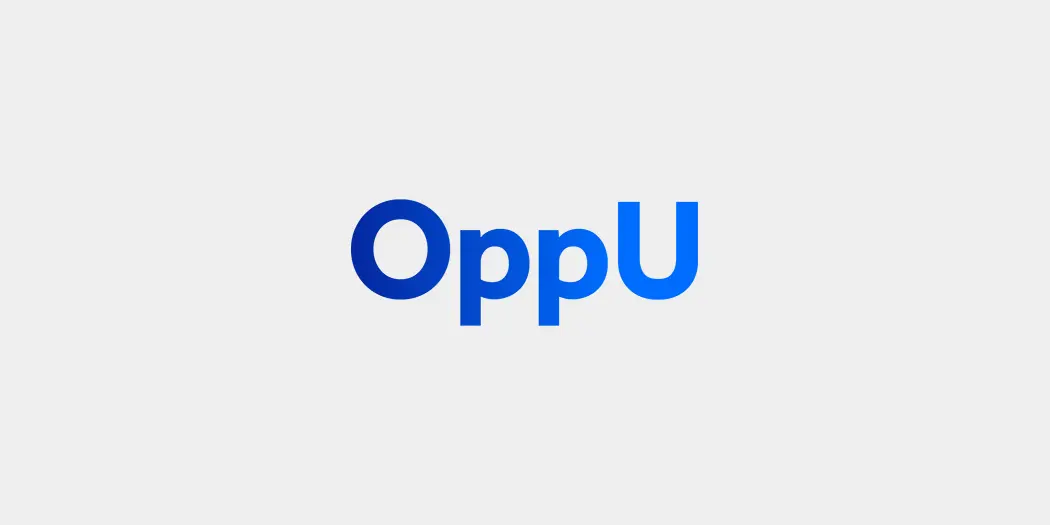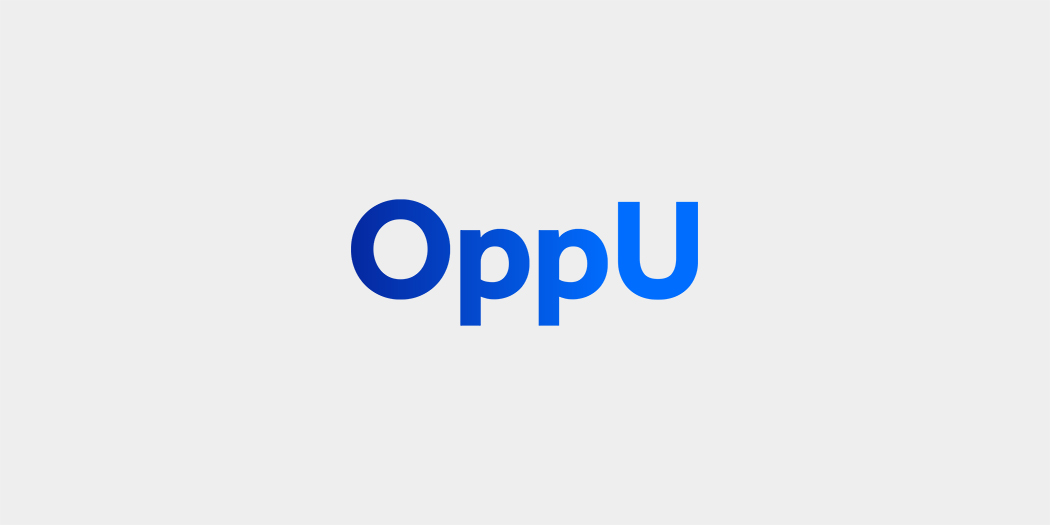 Tennessee is an A-worthy state for high school personal finance instruction.
---
Why Tennessee Received an A
Tennessee was one of five states that received an "A" from Champlain College's 2017 National Report Card on financial education. The other states included Utah, Missouri, Virginia, and Alabama. States were judged on the adoption of five requirements deemed crucial to their ability to increase financial literacy among high school students. "A" states achieved many of the following:
Financial literacy is taught in a course (typically a one-semester or half-year course of personal finance instruction) that students must take as a high school graduation requirement.
Teachers of these courses have received specialized training in personal finance.
State or national funding has been secured to ensure personal finance courses are offered to all high school students statewide.
Standardized tests are administered.
Educators are given access to quality curriculum including lesson plans, videos, games, activities, projects, case studies, articles, and expert speakers. Ideally, each state also provides an accessible online financial education platform.
With an "A" grade, Tennessee scores in the top 10th percentile (92 percent) for high school personal finance efforts.
How Does Tennessee Teach Financial Literacy?
Tennessee high school students must take a half-year course in personal finance as part of their high school graduation requirement. However, students may substitute three years of JROTC for a half unit of personal finance if the JROTC instructor attends the personal finance training.
According to the Tennessee Department of Education, the state's personal finance course is "designed to inform students how individual choices directly influence occupational goals and future earnings potential." The real-world topics covered in the course include:
Income
Money management
Spending and credit
Saving and investing
The standards for the course are robust and cover various decision-making skills related to career, earnings, money management, and risk assessment topics. Students proficient in these personal finance topics will better understand how their decisions now will impact their future financial well-being. Standards include:
Financial responsibility and personal decision making
Education, careers, and income
Planning and money management
Credit and debt
Risk management
Saving and investment
Although educators of Tennessee's personal finance course must meet certain endorsements—including but not limited to Economics (130), Business Technology (153), and Marketing Education (158)—training is only required for those teachers who do not have one of the listed endorsements. Training is state-approved and covers personal finance topics. Teachers are encouraged to use embedded work-based learning activities such as informational interviewing, job shadowing, and career mentoring.
According to the National Report Card, Tennessee should consider making teacher training mandatory in order to ensure that the rigor and structure of the course is taught at a consistent level throughout the state. In addition, implementing standardized tests would ensure accurate measures of student progress.
The History of Financial Literacy in Tennessee
The Tennessee State Board of Education required every high school student after September 1, 2009, to receive at least one semester of personal finance instruction in order to assist "in the development of fiscal knowledge."
In 2010, the U.S. Department of Education awarded the Tennessee Department of Education a $1.7 million grant through the Financial Education for College Access and Success program, after the state scored the highest among 14 eligible applicants. The grant funding, awarded over the next four years, aided in the development, implementation, and evaluation of middle and high school personal finance instructional materials and teacher training.
The program will test how to better prepare students to apply for federal student financial aid (FAFSA) and enroll in college by implementing new approaches that will teach students to invest in higher education and make related financial planning decisions.
Established in 2010, the Tennessee Financial Literacy Commission, chaired by State Treasurer David H. Lillard, Jr., is a nonprofit that trains elementary and middle school teachers to integrate basic financial concepts into the existing curriculum, as well as delivers other programs to increase the financial literacy of the entire population. Ultimately, the commission is an initiative that empowers Tennesseans to make sound financial decisions. In 2017, the commission was approved by the state to continue efforts for another four years.
In a press release to celebrate the financial literacy efforts of a local elementary school, Treasurer Lillard said, "Our goal is to reach every K-8 classroom across the state because we believe that Tennessee should lead the nation in financial literacy education."
Financial Literacy Groups Active in Tennessee
Tennessee Jump$tart Coalition
Like its national namesake, the Tennessee Jump$tart Coalition is a nonprofit comprised of approximately 50 individuals and organizations representing those in business, government and education who have joined together to improve the personal financial literacy of Tennessee's youth.
The coalition raises public awareness about personal finances, enhances professional development of state educators, promotes collaboration and networking of members, and backs financial education legislation. They also maintain a list of professional speakers and presenters who are available to attend a variety of functions.
Junior Achievement
Junior Achievement is the world's largest youth organization dedicated to educating K-12 students about entrepreneurship, work readiness, and financial literacy. It has multiple branches within Tennessee branches, divided by region into JA of Chattanooga, JA of Memphis and the Mid-South, JA of Middle Tennessee, JA of East Tennessee, JA of Ocoee Region, and JA of Tri-Cities TN/VA.
The organization opened its doors in Chattanooga in 1960 with the goal of helping local students understand the basics of economics. As of 2012, Chattanooga's program reached 10,006 students, 58 local schools, 514 K-12 classrooms, 468 volunteers, and seven after-school partners.
Unique Programs
To supplement the education programs centered on high school students, there are other state initiatives that focus on the underbanked and underserved populations of Tennessee. This is crucial both for those without access to continuing education and for the families of a large number of high school students.
First Tennessee Bank aims to help the underserved with their financial education program, Operation HOPE, which provides services to low- and moderate-income people in Tennessee's communities.
Operation HOPE's programs include:
Credit and money management workshops
One-on-one credit coaching
Credit score classes
Participants of these services can learn the basics of creating a budget, reading a credit report, and correcting negative errors that may impact their credit score. Perhaps most importantly, the program was designed to help people understand their rights as consumers so that they are not easily taken advantage of in the future.
While it may not be an easy process, understanding the many parts of personal finance is crucial to becoming financially stable—the end goal for participants in the Operation HOPE program, said officials.
For the Tennessee Hispanic community in particular, Operation HOPE provides services while recognizing that the U.S. has a complex banking and credit system. Leaders of the program guarantee that they understand the importance of providing the community with ways to learn to bank and spend responsibly.
"We are hoping to break the cycle of poverty within families in the Hispanic community," Ivelisse Perez, a financial well-being coach for Operation HOPE, told Nooga Today. "If we can teach parents how to budget and better manage their finances through our offered programs, they will teach their children the same responsibilities and the importance of money management and hopefully, the cycle will break."
"The work done by Operation HOPE and their counselors is transformational for so many in our community," Chattanooga Market President Jeff Jackson said. "Financial literacy is achievable for anyone coming through this program."
Tennessee Demographics
In the southeast region of the United States, Tennessee is the 20th most densely populated state, with an average of 153.9 people per square mile. Memphis is the largest city, followed by Nashville and Knoxville.
According to state demographics, Tennessee's 2018 population is 6,782,564 people. 38.5 is the median age of men and women combined. Of those over 25 years old, 86 percent have attained at least a high school education.
Percentage of the total population by race:
77.8% white
16.8% black or African American
2% two or more races
1.6% Asian
1.4% some other race
0.3% Native American or Alaskan Native
0.1% Native Hawaiian and other Pacific Islander
Based on NCES data, the projected 2018 Tennessee ninth- through 12th-grade public student population is 287,500. Out of the total U.S. population, 1.9 percent of high school students reside in Tennessee.
An Insider's Perspective
Natasha Bishop, Tennessee Jump$tart Coalition
Natasha Bishop, the director of operations and development at Apprisen, shared her insights on how Tennessee received an A grade, as well as the state's many initiatives driven by dedicated individuals and organizations.
Bishop has worked at Apprisen, a non-profit organization that helps individuals build their financial health, for nearly five years. She also serves as president of the Tennessee Jump$tart Coalition. Her educational background is in economic development and economics and international commerce.
Jump$tart Initiatives
As president on the board for Tennessee Jump$tart, Bishop provided her perspective on the organization's financial literacy programs aimed at K-12 students.
"[It] is a coalition of organizations that are passionate about promoting financial literacy in TN," she said. "Each member organization runs programs independently whether it be in-school workshops, building curriculums for teachers or teacher training."
On a state-level, Tennessee Jump$tart Coalition runs three main programs to promote financial literacy. The first initiative is the Personal Financial Education Annual Conference, now in its 14th year. The conference is geared toward K-12 teachers and offers "high quality professional development," "great sessions by educators and industry professionals," and the opportunity to receive "secondary level endorsement" to teach the high school personal finance course.
Additionally, the Tennessee Department of Commerce & Insurance (TDCI) offered teachers stipends for those seeking to participate in the conference. TDCI helped offset educators' costs associated with attending to encourage greater participation.
The next initiative is the Personal Finance Music Video Contest, in which entrants record and submit personal finance-focused messages.
"The contest is designed to give Tennessee students in grades K-12 the opportunity to use their creativity to share their personal finance knowledge through music," said Bishop.
The last initiative is the Excellence in Financial Education Educator of the Year Awards program, which recognizes the outstanding contributions of Tennessee financial educators. Recipients are selected for their accomplishments in teaching personal finance based on innovation and creativity, content, instructional strategies, collaborations, and positive results.
What does it take to produce financially literate high school graduates?
When asked what the driving force behind increasing financial literacy was, Bishop enthusiastically responded with "Community!"
"We as a community must be willing to fill in the gaps," Bishop said, noting a survey that found that 69 percent of parents had some reluctance about discussing financial matters with their children. "The government must put in place policies that promote financial literacy and government," she said, adding that "[p]rivate citizens and community organizations must support those policies with time and resources."
In order to do this, "[w]e have to teach finances in a fun and relevant way!" Bishop continued, "Financial lessons must be geared towards students and the financial challenges they may be facing or are soon to face." She highlighted that these financial lessons should be delivered "in an engaging and interactive manner."
Why financial literacy is important for post-graduation success
For Bishop, "financial literacy is a foundation for healthy and happy life."
"Financial stress has been proven to turn into lost productivity, relationship issues and physical health concerns," she said, and as such, "being financially literate can help you make better financial choices and avoid financial stress."
Why Tennessee excels at teaching financial literacy
Bishop attributed Tennessee's "A" grade to the work of dedicated individuals and organizations that are committed to financial education.
"Through their work we have been able to implement a high school financial literacy graduation requirement and resources to support it," she said.
---
Article contributors
Tasha Bishop is the director of operations and development at Apprisen. Bishop is responsible for building and sustaining internal programs, creating and enhancing financial health partnerships, and increasing brand awareness through outreach, social media and traditional marketing. In addition to her work at Apprisen, Bishop serves as the president for the Tennessee Jump$tart Coalition promoting partnerships between educators, the community and nonprofits to provide financial literacy programs. Bishop holds an M.A. in economic development and international commerce from the University of Kentucky, and a B.A. in economics from the University of Louisville. When she's not at work, she is travelling, cheering for the UK Wildcats, and spending time with her husband and their two cats at their home in Louisville, Kentucky.