Getting an "A": Financial Literacy in Alabama
Written by
Samantha Rose
Samantha Rose is a personal finance writer covering financial literacy for OppU. Her work focuses on providing hands-on resources for high school and college-age students in addition to their parents and educators.
Read time: 5 min
Updated on September 27, 2021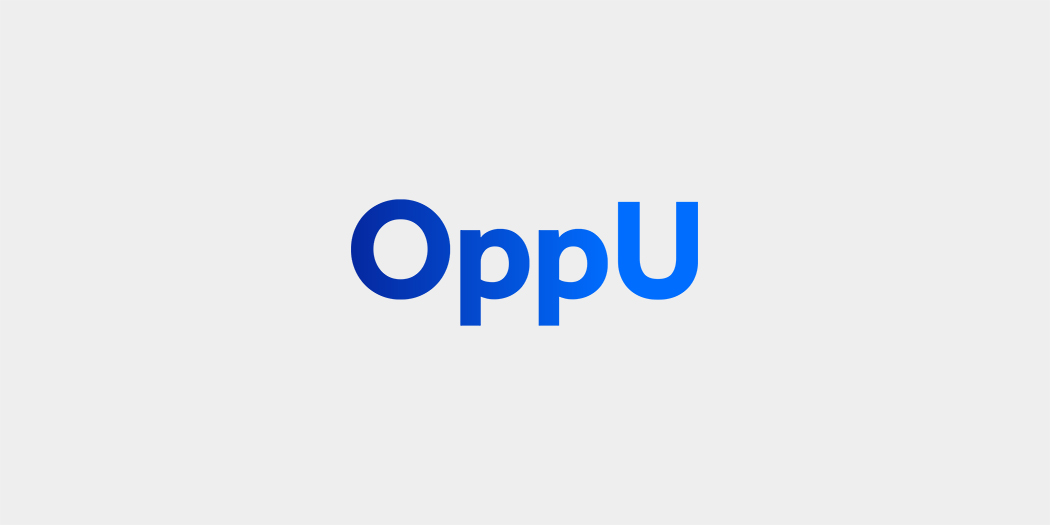 Alabama is a top achiever with its personal finance curriculum for high school students.
---
Why Alabama Received an A
Alabama was one of only five states to receive an "A" from Champlain College in the 2017 National Report Card on financial literacy. The others were Virginia, Missouri, Tennessee, and Utah. Judged on the adoption of five requirements deemed crucial to increasing financial literacy among high school students, "A" states achieved a majority of the following:
Financial literacy is taught in a course (typically a one-semester or half-year course of personal finance instruction) that students must take as a high school graduation requirement.
Teachers of these courses have received specialized training in personal finance.
State or national funding has been secured to ensure personal finance courses are offered to all high school students statewide.
Standardized tests are administered.
Educators are given access to quality curriculum including lesson plans, videos, games, activities, projects, case studies, articles, and expert speakers. Ideally, each state also provides an accessible online financial education platform.
With an "A" grade, Alabama ranked in the top tenth percentile (92%) for high school financial literacy efforts.
How Does Alabama Teach Financial Literacy?
High school students in Alabama must take a one-year career preparedness course in which 13 of the 23 standards focus on personal finance. As a result, students receive approximately 68 hours of instruction in personal finance before graduation.
Available online, the Department of Education provides an outline and pacing guide for teachers and educators. The outline includes sections for personal finance, as detailed below:
Managing Finances and Budgeting

Creating a budget, net worth statement, and income expense statement
Using spreadsheets
Wages and other types of income
Evaluating methods of acquiring major purchases
Comparing prices of goods and services
Payment methods

Saving and Investing

Principles of compound interest and the rule of 72
Buying and selling investments
Retirement options

Banking and Financial Institutions

Services provided by financial institutions and their corresponding costs
Managing online financial services, including checking and savings accounts

Credit and Debt

Advantages and disadvantages of credit cards
Building and maintaining a credit score
Contracts and binding agreements
Legal and illegal types of credit
Dealing with bankruptcy

Risk Management and Insurance

Types of insurance associated with different risks
Developing a disaster plan for financial security
Room for Improvement
While thorough and substantive, one drawback of the required course is its suggested timing. The Alabama State Department of Education recommends that students take it during their freshman year. However, there has been much debate about the effectiveness of a college- and career-focused course taught to such young students.
Not only is there a chance that the material won't be retained after graduation, but the course may cover college-specific topics that won't seem as relevant to 14-year-olds as they might to 18-year-olds. Older students tend to possess fully formed ideas about secondary education and career ambitions. Therefore, it's believed that these types of courses would have greater impact on students during their junior or senior years.
The career preparedness course focuses on three integrated subject areas: academic planning and career development, financial literacy, and technology. According to the Alabama State Department of Education, "[c]ourse content ranges from college and career preparation to computer literacy skills to ways to manage personal finances and reduce personal risk." Further, "[m]astery of the content standards provides a strong foundation for student acquisition of the skills, attitudes, and knowledge that enables them to achieve success in school, at work, and across the life span."
The History of Financial Literacy in Alabama
Since at least 2010, Alabama has had a half-year requirement of economics for 12th-grade students. While economic content is embedded into the curriculum for students at all grade levels, this course caters to seniors who would begin to apply economics concepts in their daily lives as consumers. The course includes a framework for principles of financial literacy that covers the following topics:
The law of supply and demand in a market economy
International market systems
Concepts of money, personal finance, and opportunity costs
The role of consumers and producers
Money management skills
Then, beginning with the 2013-14 academic year, the Alabama State Department of Education implemented the current career preparedness course as a high school requirement.
Principles of Money Management in Middle School
A distinguishing feature of Alabama's financial literacy efforts is that the "Principles of Money Management" curriculum is integrated with a mandatory social studies course for all seventh graders. This early exposure preps students for more advanced money topics later in their education.
Financial Literacy Groups Active in Alabama
Alabama's "A" grade was due in part to the tireless efforts of financial education groups active within the state. Financial literacy is a necessary first step to changing the negative national trend of rising credit card and student loan debt, and two organizations tackling it are Alabama Jump$tart Coalition and Junior Achievement of Alabama.
What makes these particular groups unique is their outreach to local educators and students and the many ways they've increased accessibility to financial resources.
Alabama Jump$tart Coalition
As a chapter of the national nonprofit organization, the Alabama Jump$tart Coalition was established in 2002. The organization is active throughout the year by providing workshops and meetings to increase financial education in grades K-12.
One of the 2018 offerings include the ACTE's Teacher's Summer Conference, a "Day of Financial Literacy Training," in August. This event was held at the Birmingham Jefferson Convention Complex in Birmingham, Alabama.
Alabama Jump$tart also organizes a statewide meeting for volunteers to gather and network. Student workshops are held in conjunction with the Alabama Department of Education.
Themed months are used to highlight the latest in personal finance developments, such as April's "Teach Children to Save" month and October's "Get Smart about Credit" month.
Further, the national Jump$tart Coalition provides an online library of financial education resources for teachers, parents, caregivers, and anyone else committed to increasing financial opportunities for students. The Alabama chapter promotes these resources locally, reaching more students every year.
Junior Achievement
Likewise, Junior Achievement of Alabama is a local branch of a national nonprofit that prepares students to develop successful financial management habits. It empowers students to explore the potential of becoming an entrepreneur while providing them with the tools and opportunities necessary to succeed.
According to their website, JA of Alabama high school students say that what they learned in the program was "important to the success of their futures." These high schoolers took their classroom lessons and applied them to real life experiences. Most importantly, "students at all grade levels reported that JA fostered the attitude and provided knowledge that will help them set goals, seek out important information, and be successful."
This chapter reaches approximately 30,000 students each year through community-based financial education programs.
---