Avoid Blowing Through Your Holiday Shopping Budget
By
Ashley Altus
Ashley Altus covers personal finance topics that relate to the average American household, ranging from loans and mortgages to credit cards and personal relationships with money.
Updated on October 7, 2021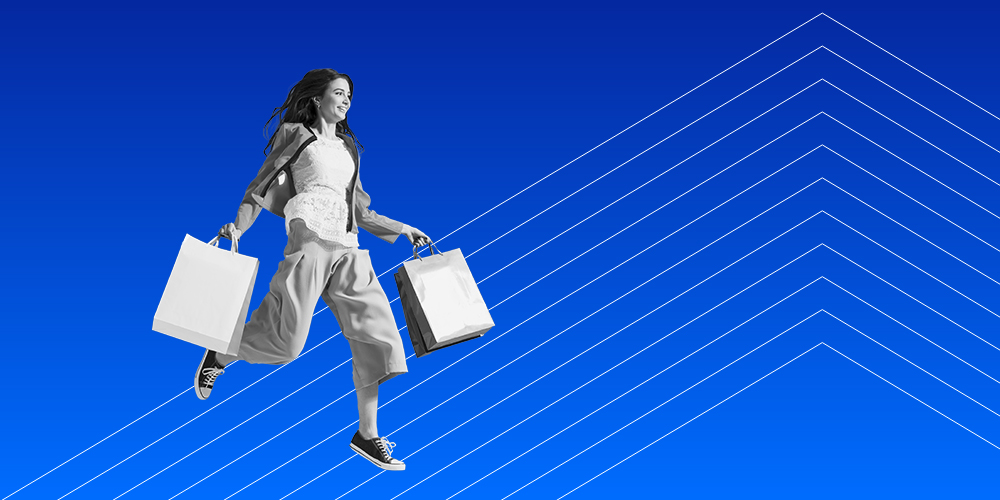 Buying Christmas gifts for your loved ones is one way to show them you care, but don't let overspending drag you down this holiday season.
Without a holiday spending plan, expenses can add up quickly for December's festivities.
On average, consumers plan to spend about $730 on holiday gifts this year, according to the 2020 OppLoans Emergency Preparedness Survey.
For some, COVID-19 has caused significant financial strain, so your participation in the holidays may be different now than in previous years. Nearly half of survey respondents said they planned on spending less on holiday celebrations this year than they did last year.
"We'll see the most dramatic change in spending related to travel and community gatherings because of COVID-19 restrictions," says Jay Zagorksy, Ph.D., an economist and senior lecturer at Boston University's Questrom School of Business. "Less people will be traveling on vacations to Disney World and needing gifts for the office party."
If you're short on cash this year because of the pandemic, it may be time to reevaluate your gift-giving strategy and have difficult and frank conversations with those closest to you. 
We get it: Money conversations can be awkward and difficult with family depending on your relationship with them. It's also a traditional part of gift-giving to not reveal the amount you spent on the gift, which can make these conversations even harder. 
"People love you whether you give them gifts or not," Zagorksy says. "It's time to cut back and tell the people in your lives that you love them in some other way."
Creating your holiday budget
Creating a holiday budget and using your creativity when it comes to gift-giving can help you stay within your means, avoid taking on holiday credit card debt, and strengthen your relationships with loved ones. It's also a good exercise in budgeting your money for the next year, too.  
Make a shopping list; check it twice
While gifts are a dominant factor in holiday spending, they're not the only expense to think about when it comes to making your holiday or Christmas budget. You'll also want to factor in decorations, food, travel, and any gathering-related expenses. This is on top of regular monthly expenses — like rent, utilities, and food — which should take priority in your budget. It's not worth overspending and falling behind on your fixed expenses for Christmas gifts.
Once you've made your gift list and written out every purchase, identify and separate your wants from your needs, says Lauren Weatherford, a community development extension agent for Fayette and Nicholas Counties at West Virginia University. Treat your Christmas budget like a personal finance exercise: Create a specific gift budget. Assign dollar amounts to each Christmas gift. Maybe you plan on spending $50 per gift per immediate family member and $20 per gift on extended family. 
You can also assign a dollar range for each expected expense in your total budget to give yourself some cushion. 
"The exact dollar amount can be hard to forecast, so this creates a little bit of flexibility in your budget and you won't feel like you failed if you go over," says financial therapist Ed Coambs. 
Create a shopping plan
After you've ironed out your budget, pinpoint which stores carry the products you plan to buy and shop the holiday sales to find the best price to save money.
The sooner you buy your Christmas gifts and holiday paraphernalia, the better. Super Saturday — aka the Saturday before Christmas — ­is the biggest shopping day of the year. According to a 2019 report from the National Retail Federation, 56% of buyers will purchase last-minute gifts the week before Christmas.
"The Saturday before Christmas, you're less likely to stick to your budget because you're panicking trying to get all your gifts on time," Weatherford says. "Utilize those sales and do your research to find the best price."
Only shop for items on your list
In some states, COVID-19 restrictions have upended the crowded retailers and superstores, making in-person shopping challenging. If you do choose to complete your holiday shopping in person, pay with cash. Once you've spent all your cash, you're done Christmas shopping.
As more shopping moves from in-store to online shopping, especially because of the pandemic, it forces consumers to pay with debit and credit cards instead of cash. When it comes to holiday spending, 41% of surveyed consumers said they planned on paying for expenses with a credit card.
Buying gifts with cash saves you from using a credit card, which research has shown can lead to overspending. Using cash can help to avoid a holiday debt hangover once the Christmas season is long gone.
"When you make a transaction online, make sure you're only shopping for that gift," Weatherford says. "It's so easy to just put one more thing in the cart."
To help stick to your holiday budget online, Zagorsky recommends buying a virtual gift card at the store where you plan on shopping to replicate the cash experience you would have at a physical retailer. When the gift card hits zero, don't reach for your wallet again.
3 ways to save on holiday gifts
No. 1: Don't wrap your gifts in a box
Unwrapping Christmas presents is fun, but experiences can be more valuable and create more memorable moments and closer bonds with your loved ones. It can also help you save on wrapping paper.
Unless your gift was very large or unique, chances are you don't remember the gifts you received last holiday season, Coambs says.
If you're constrained for cash this year, think about giving a shared experience, such as a weekend at a national park or a trip to the zoo, which can build your relationship with a loved one better than a physical gift can. 
"You can't buy interpersonal relationships on the shelf, no matter how good your gift is," Coambs says.
No. 2: Find new holiday traditions or resurrect old ones
Ask your grandparents and older relatives about the holiday traditions they grew up with. Repeat them or update them so they would work today.
"No one used to spend money on the holidays like we did three generations ago," Weatherford says.
Suggesting spending limits, a white elephant gift exchange, or Secret Santa can be a way to introduce new holiday traditions and avoid making someone feel shame because they don't have enough money for Christmas gifts this year.
No. 3: Get crafty 
When it comes to homemade gifts, baked goods often come to mind first, but you don't need to limit yourself if you're not Martha Stewart in the kitchen.
From making your own bath products or home décor, there are countless DIY ideas for creative gift giving that won't break the bank.
"Don't underestimate the value of creative gifts," Weatherford says. "They really do have a lot of value for your loved ones,"  
You can also give your loved ones passed-down family heirlooms, family photographs, Christmas cards, or re-gift items you think they would appreciate. 
Stick to your plan
If you tend to go all out for holiday gifts, it can be hard to switch gears, as some people may have grown accustomed to a certain standard and reflect on the materialistic instead of the relational value of your relationships.
So when creating your holiday spending plan, think of what is truly important to you this holiday season. A debt-free Christmas is possible. Focus on shared experiences to further bond with your loved ones instead of the perfect gift.
Article contributors
Ed Coambs, MBA, MA, CFP, CFT-I™, LMFT, focuses on improving couples' relationships with money. He is a financial therapist based in Charlotte, NC. Follow Coambs on Instagram @healthyloveandmoney.
Lauren Weatherford has been a community development extension agent for Fayette and Nicholas Counties at West Virginia University for nearly 20 years. She has a master's in public administration and has worked in community development and education locally and internationally. Through her partnerships, she has been able to help communities improve their quality of life through financial literacy.
Jay Zagorsky is an economist who has taught at Boston University's Questrom School of Business for more than two decades. Zagorksy is a prolific writer and has published two textbooks, numerous research articles, and over 100 articles for the general public in places like Salon, FastCompany, Quartz, and The Wall Street Journal. Much of his research is focused on understanding the causes and consequences of poverty and wealth.