Financial Literacy Spotlight: University of North Texas
Written by
Samantha Rose
Samantha Rose is a personal finance writer covering financial literacy for OppU. Her work focuses on providing hands-on resources for high school and college-age students in addition to their parents and educators.
Read time: 5 min
Updated on February 10, 2022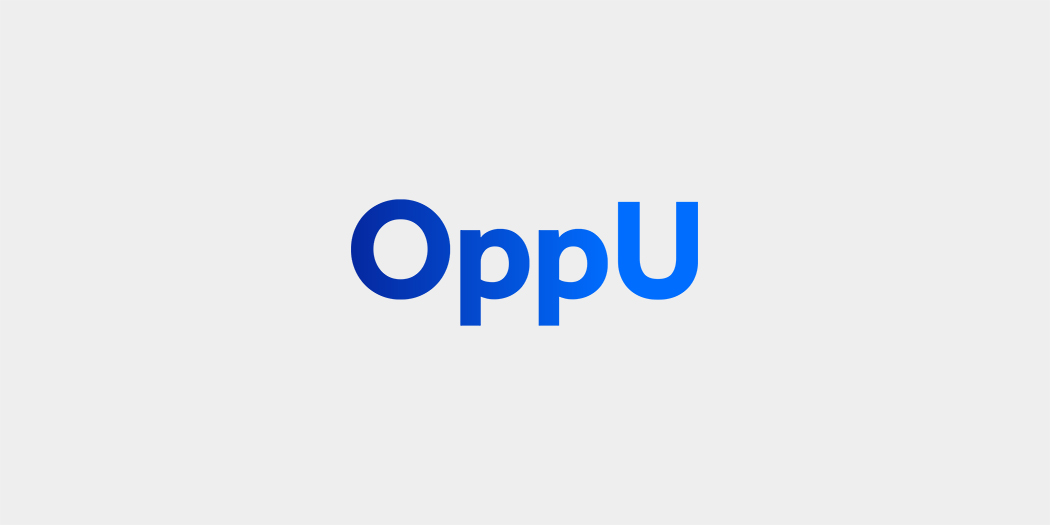 A money management program helping students soar to new financial heights.
Located in Denton, the University of North Texas (UNT) is making strides in financial literacy among post-secondary schools with its unique aid counseling program. Since the founding of its robust Student Money Management Center, UNT has continued to invest in financial education in order to prepare students to become thoughtful and engaged citizens.
"Personal finance has always been part of my DNA," said Paul Goebel, the founding and managing director of the University of North Texas's Student Money Management Center.
Goebel has run the center since its founding in 2005, and nearly 13 years later is still proud to "serve students holistically both in person and with online resources based on their knowledge, skills, and abilities."
"I was raised in a family in which personal financial values and behaviors were not only important, but expected to be demonstrated," he said.
| | |
| --- | --- |
| | Paul F. Goebel, CPFM, is the founding and managing director of the University of North Texas' award-winning Student Money Management Center. |
Although Goebel was fortunate to graduate college without any debt due to the financial support of his parents, he fell into almost $10,000 of debt during his first job. At the time, he was making his own financial decisions and living a lifestyle outside of his means. After a humbling phone call home to his parents, in which Goebel admitted his financial situation and his parents responded with support and understanding, he realized that it wasn't too late to take control of his finances.
"I learned quickly that the path to personal financial enlightenment is a lifelong process," he explained.
These lessons propelled Goebel to readily accept an opportunity to join the University of North Texas in creating a financial literacy program.
"I cannot think of a greater impact I can have in students' lives than in helping them realize true financial empowerment," Goebel said.
Financial empowerment is exactly what the Student Money Management Center aims for. It equips students with a financial and money management education through seminars, presentations, and confidential individual financial coaching and planning services.
Services offered by the center include:
Creating a financial plan for college
Researching housing options
Teaching students how to live without their parents' money and financial support
Analyzing job offers and benefits packages
| | |
| --- | --- |
| | During Freshman Week 2018, the Student Money Management Center and financial aid office launched their joint effort—an entrance loan counseling initiative. |
The center's fall 2017 Financial Wellness Snapshot indicated a 52 percent decrease in stress level in students who attended core financial skills coaching sessions. Before coaching sessions, students reported a self-assessed 3.2 average in skills (on a scale of one to five) across the following categories: financial goals, budgeting, credit and debt, decision-making, and money skills. After coaching sessions, students' self-assessed score rose to a 4.4 average. A whopping 96 percent of students agreed that their coaching session would help them succeed in college.
The Student Money Management Center delivers services that meet students where they are, "because one size doesn't fit all," Goebel said. Tackling financial literacy "one student at a time," the center provides services throughout "the entire college experience—from access to retention to graduation." Thus, the center's programs and services are delivered in a variety of methods, cover evergreen topics, and meet the varied needs and interests of UNT's diverse student body. The center's core philosophy, said Goebel, "lies in the life path of students." For Goebel, this means working "to address issues/concerns/questions students have today, while equipping them with the knowledge/skills/abilities/confidence for where they want their personal financial lives to be tomorrow."
When asked what makes the Student Money Management Center unique, Goebel responded that it's the team.
"I am proud that more than half of our team is represented by students—undergraduates and graduate students," he said.
In fact, the center is staffed by student peer mentors across class years, degree programs, and college affiliations.
"Our student colleagues bring an enrichment of ideas, energy, and passion to the center and our services. The sum of our team is truly and phenomenally greater than its individual parts," Goebel said, adding that "they are all superheroes (capes optional) in my eyes."
Goebel also works closely with UNT's financial aid office, noting that he has been fortunate to have the "constant support, collaborative spirit, and friendships of [his] financial aid colleagues." The relationship between the two teams has expanded greatly over the years, allowing both the center and financial aid office to collaborate in unique ways. One result of this partnership was being able to provide students in-person group and individual student loan exit counseling services with a financial adviser. Additionally, the teams launched an entrance loan counseling initiative during Freshman Week 2018.
"I am especially proud that recently the center was included in the Financial Aid Notification (FAN) message that was proposed by our financial aid office and distributed to all financial aid recipients," Goebel said.
He added that he didn't know of any other financial literacy program in the country that could claim the same distinction.
As far as increasing financial literacy among UNT students, the numbers don't lie. According to assessment summary reports, the impact of the Student Money Management Center on the knowledge, skills, and abilities of UNT students is overwhelmingly positive.
Data taken from the center's Financial Readiness Snapshot showed overall high marks. Eight hundred and twenty attendees were asked to rate their experiences after workshops presented by the Student Money Management Center's full-time staff and student peer mentors. The presenters scored an average of 3.94/4.0 on content, presentation, and value. More notably, student attendees showed an enthusiasm for future presentations, particularly those geared toward building and repairing credit, student loans, paying for graduate school, job-offer analysis, and taxes, investing, and home buying.
Ninety-four percent of students agreed that they learned valuable information and skills from the presentation, while 80 percent of students identified specific financial themes and topics that they learned about:
Study abroad (35 percent)
Budgeting and saving (22 percent)
Life after graduation (17 percent)
Campus resources (9 percent)
Paying for school (8 percent)
Money management (5 percent)
Credit and debt (4 percent)
And yet for Goebel, "the most powerful quantifiable result or evidence of [UNT's] programs rests in the voices and testimonials of students."
Between the data and student testimonials, it's obvious that the Student Money Management Center is fulfilling a growing demand for financial education programming among students.