Financial Literacy Spotlight: University of South Florida
Written by
Samantha Rose
Samantha Rose is a personal finance writer covering financial literacy for OppU. Her work focuses on providing hands-on resources for high school and college-age students in addition to their parents and educators.
Read time: 11 min
Updated on December 21, 2022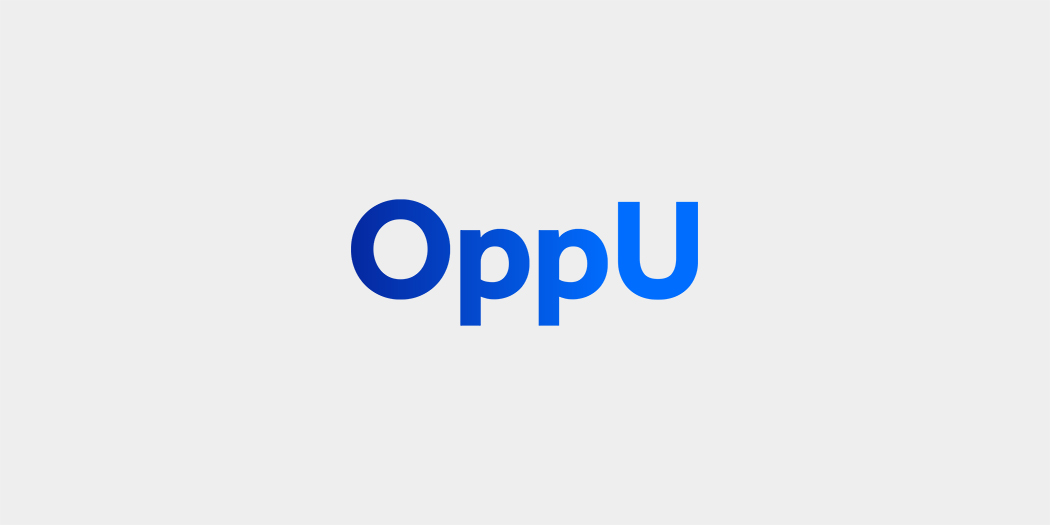 Who best understands student needs? This program knows it's the students themselves.
With extensive programming and an online course that is mandatory for new freshmen, the University of South Florida (USF) is tackling financial literacy on its Tampa campus. Since 2013, the school has delivered financial education to nearly 40,000 students, and already, the results speak volumes: participating students reduced their loan debt and dropped their default rate from 10 to 3.5 percent.
About USF's Program
Housed within the Financial Aid office, USF's Bull2Bull Financial Education Program (B2B) supports a full-time staff of three, as well as seven part-time peer financial educators. And it's the peer financial educators that really distinguish the program from many financial literacy initiatives at other colleges.
"The peer educators are pretty much the heart and soul of our program," said Campus Director Dameion Lovett.
The goal of B2B is to enhance the financial wellness of USF's Tampa campus through a holistic, personal approach that's grounded in research supporting its unique student-led delivery method. Inspired both by the school's mascot, Rocky the Bull, and its peer-to-peer format, the "Bull-to-Bull" program was aptly named to highlight its student-centric focus.
Campus Director Dameion Lovett
Lovett, who has been working in financial aid at the University of South Florida since 1997, not only holds multiple roles, but has seen several iterations of the financial education program.
Currently, Lovett is the campus director, running internal processes for customer service, handling the document intake for the financial aid office, and coordinating outreach activities for scholarships and finaid. Lovett also manages the financial education office, including B2B, which oversees the financial literacy of all Tampa campus undergraduates.
| | |
| --- | --- |
| | Dameion Lovett is both campus director and manager of the Financial Education Office, overseeing Bull2Bull at the University of South Florida. |
Over the course of his career, Lovett has been active as a financial aid and literacy advocate and educator. He has given numerous presentations, including those for the National Association of Student Financial Aid Administrators (NASFAA), the Southern Association of Student Financial Aid Administrators (SASFAA), the Florida Association of Student Financial Aid Administrators (FASFAA), The College Board, and The Higher Education Financial Wellness Summit. Additionally, Lovett served on the SASFAA 20/20 Diversity Committee, was elected by peers to a term as the FASFAA Region IV Representative, and served a term as FASFAA Financial Literacy/Debt Management outreach coordinator.
Program History
Back in 2005, the administration at the University of South Florida became interested in finding ways to better educate students on aspects of student loans, such as borrowing and repayment, as well as budgeting in general. According to Lovett, the university simply didn't have the resources at the time to invest in a program built from the ground up, so they looked to a promising alternative in partnering with the student organization Enactus (formerly Students in Free Enterprise). Enactus is an international organization with chapters established on different college campuses around the world. It builds relationships between students and leaders in academia and business through entrepreneurial-based projects.
"One of the assets that [Enactus] boast[s] and taught others was financial literacy, so we started a chapter here on campus to help us with that," said Lovett. "And since it was a student organization, they were able to access students on a peer level," he continued, adding that the peer-to-peer element was what they were most interested in.
Although financial literacy at USF has since become an administrative initiative, Enactus' presence on campus remains strong. In fact, Enactus students have won 17 national awards for initiatives such as running an on-campus suit lending store Suit-A-Bull and developing the Refill-A-Bull water stations in buildings and throughout campus, Lovett said.
Thirteen years later and Lovett is still running the financial education program in a different iteration than the one he established and advised in 2005.
Bull2Bull Program
The Bull2Bull Program was officially created in March 2013, after the provost and president of USF decided that the university needed to do more. According to Lovett, this was the turning point when administration was ready and able to provide the resources necessary to establish their own financial education program. Since Lovett had already been instrumental in the prior program, with the background and legwork already completed, he vied to house the financial education office within financial aid and further develop it.
"It was pretty much a labor of love that I've been doing on the side," Lovett said of the university's financial education initiative.
With the investment of resources, he was well-prepared to launch Bull2Bull, and Lovett did just that. He allocated the new budget to a separate office space within the University Scholarships and Financial Aid Services department. He hired three full-time staff members to run the education office alongside seven peer educators, who are selected each year. Providing guidance and direction to the team on where they need to take the program, Lovett elevates their outreach and programming activities.
| | |
| --- | --- |
| | The Bull2Bull Financial Education Program, established in 2013, takes a peer-to-peer approach to teaching financial literacy with three full-time staff and seven peer mentors.  |
Based on the level of responsibility and amount of commitment necessary to become a peer educator, Lovett said that historically they have selected juniors and seniors, despite actively searching for interested freshmen and sophomores. The first group of students selected to be peer mentors were entirely business majors.
"Whether it was general business, finance, accounting, that's who we targeted," explained Lovett.
This approach was due to the fact that business students came into the role with prior knowledge that complemented their peer-mentor training curriculum.
Then, over the course of the next few years, the peer mentor demographics diversified with the changing needs of the program. For instance, said Lovett, "we ended up getting some students that were marketing majors to help with marketing and promotion." The program added engineering students because "they have a completely different mindset in how they process and do things." And finally, psychology students, too, for more obvious reasons.
In the fall of 2017, USF offered a new major in Personal Financial Planning. The financial education program once again shifted its recruitment strategy to actively seek students from this relevant degree program. Much like the original business major cohort, the personal financial planning students had even more knowledge useful in the teaching of financial literacy. Additionally, the Bull2Bull program provided a reciprocal opportunity for these degree-seeking students to implement their studies in a more hands-on approach.
Bull2Bull Initiatives
Of the Bull2Bull peer mentorship, Lovett says the program is unique because they "have developed a comprehensive program." While many other programs focus on a single topic, such as budgeting or credit, the financial education program administered at USF has "taken this a couple steps further."
Coaching
Utilizing the peer-to-peer model, the B2B program allows trained students to coach other undergraduates in how to achieve financial goals and address financial challenges. Coaching sessions are incentivized with the chance to win a $500 scholarship.
There are nine different topics that one-on-one coaching sessions cover, ranging from 15 to 45 minutes.
Bill Payment Challenges
Credit Card and Credit Report
Money Management
Paying for College
Being an International Student
Student Loans
Exit Counseling
Saving for Study Abroad
Out-of-State Freshman Students
The coaching sessions include international students, too. In an initiative launched over the summer, staff and peer mentors help USF's international population if they don't have the resources necessary to pay for their education or in cases of instability in the economies of their home countries.
Similarly, for students hoping to study abroad, the program provides services to help them plan and prepare for the costs of a valuable experience.
Workshops
Students, faculty, and staff can request workshops for clubs, student organizations, classes, and housing groups. With a minimum of 10 student participants required, these 20- to 50-minute workshops are a successful way to facilitate group learning.
Workshop topics include the following:
B2B Financial Education Overview
Budgeting: The Other B Word
Funding Your Dreams!
Don't Dis-Credit Your Future
Events
The financial education department hosts various financial-themed events throughout the school year.
National Financial Education Week
During the first week of October, the peer financial mentors have planned four events that include interactive workshops, campus-wide events, and group coaching sessions.
Finessing FAFSA!
Buying a Used Car Workshop
Bull2Bull Around-the-Town
Get Financially Fit
National Financial Literacy Month
For Financial Literacy Month in April, the peer financial educators provide free workshops exploring the following topics:
Life After Graduation
Student Loan Repayment Plans
Living Off-Campus
Credit & Identity Theft
America Saves Week
Held during the last week of February, America Saves Week motivates, encourages, and supports low-to-moderate-income students and households in the community. Through competitions, information outreach, and other activities, the peer mentors teach about how to save money, reduce debt, and build wealth.
Annual Outreach
The Bull2Bull Financial Education Program tables throughout the year on campus in order to raise awareness about the services they provide.
Cost Calculator
This year, the financial education office focused on revamping their online cost calculator in order to help promote programming efforts and work with students on a one-on-one basis.
Most schools rely on the federal government's net price calculator for students and their families to estimate the total cost and out-of-pocket expenses, clarified Lovett. However, the government doesn't release the most current template and so the net price calculator is typically one or two years behind the actual costs.
Alternatively, the Bull2Bull cost calculator takes into account the true cost of a USF education; allowing students and their families to estimate within a couple hundred dollars of actual expenses.
Loan Exit Counseling
The program's student loan initiative includes an online student loan exit counseling platform. Students are given the option to use USF's online counseling rather than the one provided by the department of education. It relays the same information, but "more succinctly and in more easily understood terminology," said Lovett.
Financial Aid Office Partnership
Being housed within the financial aid office provides a number of perks to the financial education program. For example, Bull2Bull has access to a greater amount of information that is used to drive the direction of the program.
Throughout the semester, the program tracks students that owe the university money but have not paid their bills. One consequence of students falling behind in payments is the inability to continue classes. Lovett explained that for some students this impacts their expected graduation date and for others could lead them to drop out entirely.
Reports are run through the financial aid office to produce lists of these at-risk students that can then be used in targeted efforts by the financial education program. According to Lovett, in 2017 they were able to help 711 students get their bills paid and remain enrolled.
"That's a significant amount for us to have an impact on, whereas if we didn't have this program then we wouldn't be able to reach this many students," he said.
Using financial aid data, Lovett's team also works with students that are no longer on campus and who have fallen behind on payments through delinquency outreach.
"A lot of schools outsource this to different companies, but we manage all of that internally," he said, explaining that "if [students have] fallen behind in their loan payments then we're nudging them."
For students that require assistance during this process, the program staff can act as a liaison between them and their loan servicers to talk through options. Staff is available to help "because it may be kind of overwhelming for [students]; they may not know what questions to ask."
| | |
| --- | --- |
| | The 2018 #Bull2BullReduceYourDebtChallenge is a new education initiative that aims to assist students in graduating with minimal loan debt through online courses and counseling. Successful graduates of the entire program are entered for a chance to win scholarships. |
New Projects
Lovett is most excited about the recently launched #Bull2BullReduceYourDebtChallenge, which is a combination of several initiatives under a single mantra.
"The goal of this program is to help students graduate with minimal amounts of loan debt," he said.
In order to do that, Lovett's team is identifying about 50 freshmen and transfer students that have self-reported during orientation that they expect to be in some sort of financial distress during their academic career. These students will be entered into the financial education program to work on topics such as budgeting and paying for college. Once they've finished these modules, students will be required to take online financial education courses that have been set up within the university's instructional system. Upon completion, students earn a badge and are entered into the scholarship pool.
This targeted outreach has inspired a great deal of cross-collaboration and fervor in the department. The marketing department has create an animated figure called Zero the Loan Reduction Hero to use in promotions. Additionally, the program ordered t-shirts for every student in the cohort. With matching t-shirts, the students will look, function, and feel like a team, Lovett pointed out.
Bottom Line
Between the growing number of student-focused initiatives and the peer-to-peer model, it's clear that the true goal of the University of South Florida's Bull2Bull program is to facilitate financial literacy through teamwork. What better model is there than that?