Getting an "A": Financial Literacy in Utah
By
Samantha Rose
Samantha Rose is a personal finance writer covering financial literacy for OppU. Her work focuses on providing hands-on resources for high school and college-age students in addition to their parents and educators.
Read time: 13 min
Updated on September 22, 2022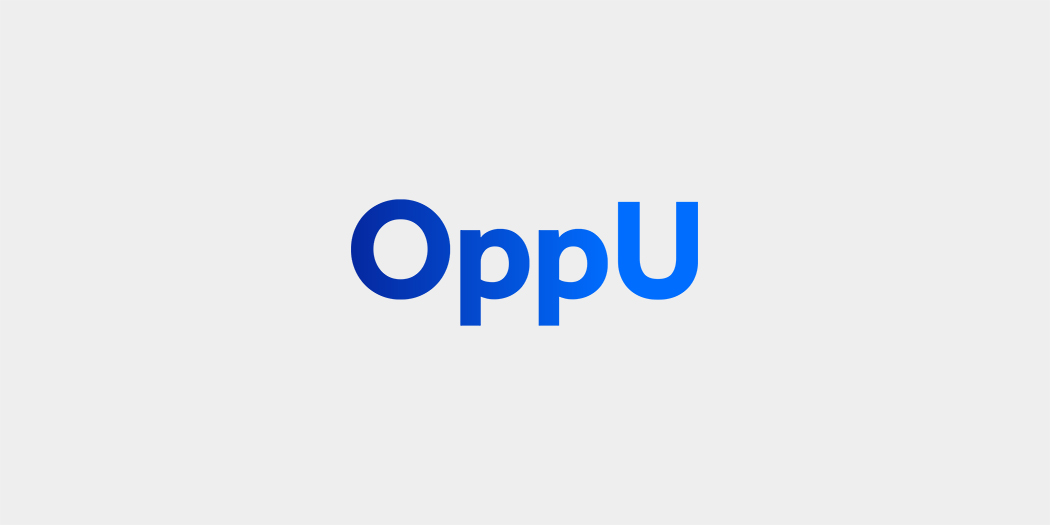 Utah leads the country in personal finance instruction for high school students.
Math, history, science, and English. High school students learn a lot before they don a graduation cap. But are schools adequately teaching young people the money skills they need to manage their finances as independent adults? According to the 2017 National Report Card on financial literacy, many aren't.
The report card was the result of an assessment by Champlain College's Center for Financial Literacy. It gave only five states—Alabama, Missouri, Tennessee, Utah, and Virginia—an "A" grade for their superior financial literacy programs. Utah was the only state to receive an "A+".
In this series, we take an in-depth look at the states that made the grade. What are they doing, and what can other states learn from their success?
Here's how Utah made it to the head of the class.
Why Utah Received an A+
Champlain College's report card measured how well high schools provided a financial education through properly trained educators and accessible digital resources. States were judged on the adoption of five requirements deemed crucial to their ability to support financial literacy among high school students. "A" states achieved a majority of the following requirements:
Financial literacy is taught in a course (typically a one-semester or half-year course of personal finance instruction) that students must take as a high school graduation requirement.
Teachers of these courses have received specialized training in personal finance.
State or national funding has been secured to ensure personal finance courses are offered to all high school students statewide.
Standardized tests are administered.
Educators are given access to quality curriculum including lesson plans, videos, games, activities, projects, case studies, articles, and expert speakers. Ideally, each state also provides an accessible online financial education platform.
With an "A+" grade, Utah scores in the highest percentile (99 percent) for high school financial literacy efforts. Not surprisingly, the number-one state in the nation for financial education meets all five of the National Report Card requirements.
How Does Utah Teach Financial Literacy?
Utahan high schoolers must take a half-year general financial literacy course, with the graduating class of 2008 being the first class to implement this requirement. Educators teaching the finance course must obtain a specific endorsement in general financial literacy that includes such topics as credit, investing, and consumer, personal, and family economics. At the end of the course, students must take a standardized test that is created by a third-party finance provider and administered by the state.
These education requirements are the foundations of a lifelong commitment to practicing good money management habits. Nothing proves this more than the lived experiences of teachers and students involved in the financial literacy course. As George Durfee, a teacher at Pleasant Grove High School, attested, the course "made it possible for students to actually sit and talk to parents about more than just can I have $20 for the movies. It helps students be more proactive and informed about their financial future."
The History of Financial Literacy in Utah
Generally considered the leader in financial literacy education since 2004, Utah owes its continued success to the 2014 legislation that allocated $450,000 for the implementation of education requirements. These additional requirements state that:
The General Financial Literacy Course offered in high schools must address the costs of going to college, student loans, scholarships and the FAFSA, and the latest technology that relates to banking, savings, and financial products.
The State Board of Education must make online resources for financial aid and economic literacy education available to educators. This includes modules with interactive activities and instructor-specific lesson plans.
High schools must fund the creation of a digital, end-of-course assessment by a third-party financial expert and then administer this assessment to students.
The State Board of Education must provide professional development opportunities in financial and economic literacy.
The State Board of Education must implement a teacher endorsement in general financial literacy, which includes course work in financial planning, credit and investing, consumer economics, and personal and family economics. Essentially, educators must have expertise in finances before being able to teach the general financial literacy high school course.
Financial Literacy in Utah Colleges
Not only is Utah leading the nation in K-12 financial education, it's at the head of the class in post-secondary education as well. The state requires colleges and universities to provide annual information to enrolled students about their loan amounts, payoff amounts, and projected monthly post-graduation payments.
Financial Literacy Groups Active in Utah
Propelling an A+ state like Utah into the forefront of a national conversation about financial education is a collaborative effort. Thanks to the work of some amazing groups and nonprofit organizations, Utah has secured its place as the model for other states to look towards. Perhaps as a result, Utah has the least amount of student loan debt. Utah's student loan debt averages $19,975, about 1.8 times lower than New Hampshire's $36,367 average.
According to John Pelletier, the director of the Center for Financial Literacy at Champlain College, "there is no other state in the nation that is taking financial literacy as seriously as Utah." So how exactly are financial literacy groups advocating for financial education at the state and local level?
Utah Jumpstart Coalition
The local branch of a national organization, the Utah Jump$tart Coalition is a nonprofit that facilitates partnerships between those in government, business, and education to better the financial literacy of Utah's youth.
The Utah Jump$tart Coalition in collaboration with the Utah State Legislature helped establish the state's financial literacy course, with over 45,000 Utah students taking the class each year. State Representatives David Hague and Pat Jones, both members of Utah Jump$tart, were key sponsors for the state's financial literacy legislation.
Each year, the Utah Jump$tart Coalition hosts the $tart $mart Summit, a unique initiative which provides a full day of professional development for Utah teachers on financial literacy education—both content and methodology. Twenty-four session topics include bankruptcy, investing, paying for college, and financial technology.
On average, 175 teachers attend the yearly summit. Upon completion of training, teachers are eligible to receive professional development credit and college credit. Forty-eight percent of the educators were from Title I or low-to-moderate income area schools. Ninety-one percent of the teachers shared the sentiment that the training day was "very good" or "excellent."
Building on the success of the $tart $mart Summit, Jump$tart collaborated with partner organizations to present regional trainings, which reached an additional 100 teachers in 2018.
Student Scholarship Program
Further, Utah Jump$tart Coalition and America First Credit Union partnered to fund an annual student scholarship program that awards up to six $1,250 scholarships to high school seniors who demonstrate how they have applied what they have learned in their financial literacy course. The 2017 application cycle reached 1,870 people on Facebook, 3,330 people on Twitter, and garnered 417 views on YouTube. That same year, the scholarship program received 91 entries with 46 local high schools represented.
Junior Achievement of Utah
Another local branch of a national organization, Junior Achievement of Utah, was established in 1956 to give students both the knowledge and skills needed to own their financial success, plan for the future, and make informed academic and economic decisions. The organization does so by educating Utah's K-12 students in "work readiness, entrepreneurship and financial literacy," primarily through experiential, hands-on programming.
Through inspiring partnerships between educators, volunteers, and the business community, Junior Achievement of Utah helps youth connect what they learn in school to how it applies to their lives in the real world. Students involved in the program develop competitive career-worthy skills and self-confidence.
Junior Achievement of Utah reaches students with three distinct approaches:
In-class programs, activities, and presentations for grades K-12;
Spencer F. Eccles Junior Achievement City, an experiential learning center offered to 5th and 8th grade students; and
STEM and Career initiatives, which increase student exposure to STEM concepts and careers, including mathematical and technological skills.
During the 2017-18 school year, the program reached nearly 95,000 Utah students.
Unique Programs
Utah 4-H Money Mentors
One initiative worth highlighting is the result of a unique relationship between various Utah education programs and services. 4-H, the largest Positive Youth Development program in the U.S., partnered with the Utah State University Extension, which provides research-based programs and resources to locals, to establish Utah 4-H. Utah 4-H then collaborated with Fidelity Investments to design the Utah 4-H Money Mentors Program, intended to increase the financial literacy of teens and children within the state.
The Money Mentors curriculum is structured as a "Teens Reaching Youth" (TRY) team approach, training 81 teens, who then taught finance concepts to 530 youths statewide.
The curriculum addressed research-based financial concepts using hands-on activities and digital technologies. While the program development and implementation served as a model for other USU Extension programs, the resulting curriculum is free and available to all.
This program resulted in the following recommendations:
Financial literacy curricula should be interactive, appealing, and engaging to youths through activities and technologies that teach research-based concepts.
Curricula should include an option for youths to become creators and developers of digital games or apps that reinforce financial concepts and add an element of technological training.
The TRY team approach may engage teens who have never participated before while effectively increasing life skills and providing leadership experiences.
Utah Demographics
With large stretches of uninhabited land, Utah is one of the most sparsely populated areas in the United States. Most of the population is concentrated along the Wasatch Front, a metropolitan area running along the Wasatch Mountains, although the largest metro area is Salt Lake City.
According to state demographics, Utah's 2018 population is about 3,159,345 people and growing significantly. Men comprise 50.3 percent of the total population, while women comprise 49.7 percent. The median age of men and women combined is 30 years old. Of those over the age of 25, 92 percent have obtained at least a high school education.
Percentage of Utah's total population by race:
87.3 percent white
4.8 percent some other race
2.6 percent two or more races
2.2 percent Asian
1.1 percent black or African American
1.1 percent Native American or Alaskan Native
0.9 percent Native Hawaiian and other Pacific Islander
Based on NCES data, the projected 2018 Utah ninth- through 12th-grade public student population is 196,300. Out of the total U.S. population, 1.3 percent of high school students reside in Utah.
An Educator's Take
We spoke with Travis Cook, an education specialist with the Utah State Board of Education, to get his take on why Utah is worthy of its A grade.
Like most educators, the majority of Cook's career has not been spent in financial education. For just over 15 years he has worked at the State Board of Education supporting the educational vision and mission of the Board in a number of unique assignments. In his current role as the Career Connections/Financial Literacy Specialist, his charge is to support teachers and students as they explore and develop "21st century skills" via Career & Technical Education (CTE) and financial literacy coursework.
He said his unique lens on financial education is due to having spent most of his time working with alternative populations. Alternative populations are typically those that are underserved, underbanked, and underemployed in need of increased digital and financial literacy tools and education. "Some of the populations that need this content the most are not getting it in the same manner that other populations are," he explained.
Why Utah does a good job teaching financial literacy
Cook attributed Utah's A+ grade to a number of factors, including:
The half-year general financial literacy course as a graduation requirement
Competency-based standards
An end-of-course assessment
Websites and online resources that are available to teachers
A small monetary line-item at the State Board of Education, supporting financial literacy efforts
Required teacher credentials or endorsements, supporting the long-term objective of making the course rigorous and robust
Jump$tart Initiatives
Serving on the board of directors for Utah Jump$tart Coalition, Cook is one of the voluntary financial experts dedicated to helping Utah teachers, students, and their families become financially literate. Cook noted that Jump$tart was heavily involved in the original push to implement K-12 financial literacy curriculum in the state. It made sense for Jump$tart, as a coalition of partners dedicated to financial literacy, to have a close relationship to others in the state working in education and legislation. Jump$tart's $tart $mart Summit, Financial Literacy on Capitol Hill Day, and extensive partner engagement continues to carve out space and build upon what has already been established over the last decade in Utah.
Curriculum
The Utah State Office of Education invested in and created a Utah Educator Website, a comprehensive online tool dedicated exclusively to financial literacy. "Utah's Go-To Website" provides high-quality personal finance materials to the over 400 educators teaching the financial course as well as parents and students in an effort to prepare Utah's young people to be money smart.
Since coming on board, Cook has done a fair amount of work with Next Gen Personal Finance, which provides free high school personal finance curriculum and professional development to teachers. Between all of these entities, Utah has a strong basis of support in keeping the financial education efforts moving ahead.
Financial Literacy Legislation
According to Cook, the implementation of financial literacy efforts in Utah has been informed primarily through legislation. The Utah code goes into detail about what exactly it takes to produce financially literate adults, but for Cook, he's informed by his experiences with students. He found that students are able to be very intentional, "not only while they're in school, but knowing as soon as they leave school a lot of the opportunities that are offered at no or low cost are going to be all cost options." He continued that the more intentional students can be in the present regarding their educational and financial next steps, the better off they will be in the future. Cook urges the importance of having conversations about the time value of money. We need to recognize the window of time we have available, in terms of how we use money and how long it will last (think saving, investing, and planning for the future), to cement our good money habits before we lose our capacities and ability to manage our own finances.
Utah requires the topic of post-secondary education to be covered in the general financial literacy course, but is it really helping graduating seniors make informed financial decisions regarding student loans? According to Cook, the Utah State Board of Education is collaborating with the Office of the State Auditor on research to address that very question. He also offered a personal anecdote.
"As a parent I can attest to the power of financial literacy in public education as my own son was able to graduate from high school in 2018 with a net positive return of over $50,000 by working part-time, saving and budgeting his money, leveraging 'early college' incentives and developing human capital that secured several scholarship awards," he said.
Cook recently worked on a project with senior economic students at a local university to reverse-engineer the cost of their education. The results showed astronomical student loan debts—double the $50,000 plus net positive.
"This is not an uncommon story," he explained. "I think from an ROI standpoint that it wouldn't take that many students having [intentional] objectives before we were in the positive, if you will."
Cook questioned why "as a society we've become very comfortable with our 18- to 25-year-olds digging financial holes with the unintentional accrual of student and consumer debt that will in some instances take a lifetime to remedy." He envisioned the general financial literacy course acting as a vehicle to replace this behavior with renewed intentionality.
Lessons for Other States
When asked if Utah's financial education model is replicable, Cook was enthusiastic in highlighting the growing appetite for financial literacy in national conversations. However, a lot of these conversations are politically charged with "implications that go beyond just the idea that it's a good option for students," he said.
This political aspect is why most states are struggling to implement financial education on a legislative level. It's often difficult to bring something new in without the misconception that it will displace something else, Cook explained.
"The biggest dilemma that we have, and I don't think Utah's unique in this regard, is there's lots of these educators [coming without] pedagogical, personal, and professional experience in finance," he said. Understandably, it will take both time and bandwidth to get the "expertise in place statewide to deliver this course consistently with a level of rigor and integrity that everyone would back."
In the meantime, Utah is taking initiative in ways that are definitely returning positive results. For example, there has been lots of effort to explore concurrent and dual enrollment with the financial literacy course taught in schools. Since the course is offered in junior and senior year of high school, it makes sense, according to Cook, to foster formal partnerships with institutions of higher education, and where appropriate, credentialed educators to provide the dual credit.
"It's been a real win-win, in the sense that the rigor and integrity naturally rise...you get kind of a prescriptive opportunity for educators," said Cook.
Work In Progress
Utah is arguably the best-case scenario of one state's focused financial literacy efforts, but it's not without flaws. As Cook said, "we're ten years in and it's still a work in progress." But for now, the State Board of Education will be working with the Treasurer's Office and Office of the State Auditor to review "what can be learned from a decade of financial literacy effort in Utah public education and what it will take to maintain an A+ rating moving forward."