Getting an "A": Financial Literacy in Virginia
Written by
Samantha Rose
Samantha Rose is a personal finance writer covering financial literacy for OppU. Her work focuses on providing hands-on resources for high school and college-age students in addition to their parents and educators.
Read time: 20 min
Updated on January 4, 2023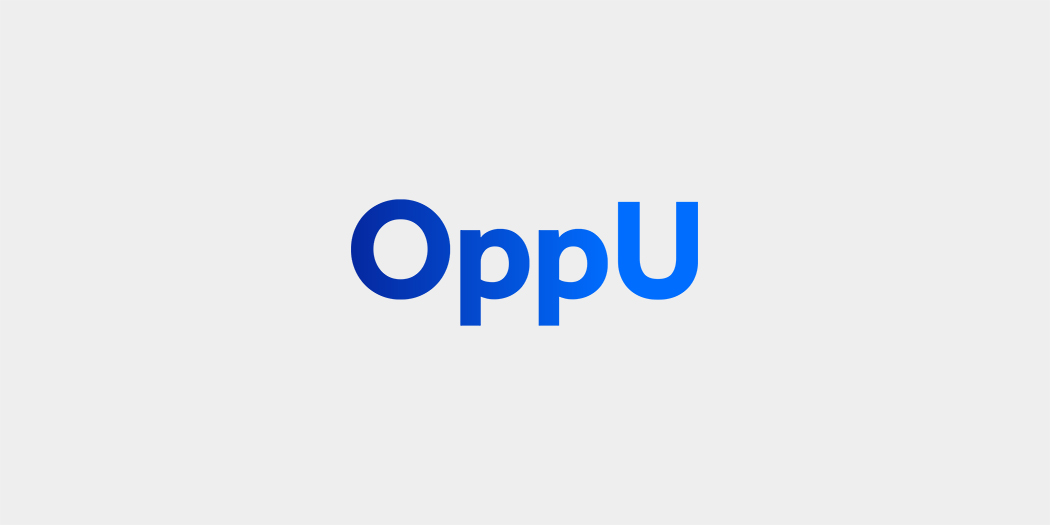 Virginia is a top contender in economics and personal finance instruction for high school students.
---
Why Virginia Received an A
Virginia was one of only five states to receive an "A" from Champlain College in the 2017 National Report Card on financial literacy. (The others were Alabama, Missouri, Tennessee, and Utah.) "A" states met a majority of the following requirements:
Financial literacy is taught in a course (typically a one-semester or half-year course of personal finance instruction) that students must take as a high school graduation requirement.
Teachers of these courses have received specialized training in personal finance.
State or national funding has been secured to ensure personal finance courses are offered to all high school students statewide.
Standardized tests are administered.
Educators are given access to quality curriculum including lesson plans, videos, games, activities, projects, case studies, articles, and expert speakers. Ideally, each state also provides an accessible online financial education platform.
With an "A" grade, Virginia ranked in the top tenth percentile (92%) for high school financial literacy efforts.
How Does Virginia Teach Financial Literacy?
High school students in Virginia must take a one-year Economics and Personal Finance course as a graduation requirement, with the class of 2015 being the first to graduate since its implementation. The class can be taken as a full-year course or as separate semester courses in each subject. Students are able to earn this credit by successfully completing the course at any point during their high school career, although there is debate about whether an eleventh- or twelfth-grade focus may be the most beneficial.
Virginia is one of only three states (the others being Alabama and Tennessee) that requires a semester of economics instruction in addition to personal finance. Students receive about 80 hours of instruction in personal finance alone.
According to the Virginia Board of Education, the course "prepares students to function effectively as consumers, savers, investors, entrepreneurs, and active citizens."
The state has specific Standards of Learning for the Economics and Personal Finance course that present concepts to students to help them "interpret the daily news, understand how interdependent the world's economies are, and anticipate how events will impact their lives." Further, students learn about economies and markets as well as how the United States' economy is connected to the broader global economy. The aim is for students to "learn that their own human capital (knowledge and skills) is their most valuable resource."
Ultimately, the standards aid students in developing critical thinking skills to analyze real-world economic applications. Nine out of the 18 standards are in personal finance.
Educators teaching Virginia's Economics and Personal Finance course must be endorsed in one of six areas, but specialized personal finance training is not a requirement. Endorsement areas include agriculture education, marketing education, business and IT, family and consumer sciences, history and social studies, and mathematics.
At this time, Virginia does not have plans to put into effect a required standardized test for the course, but many school divisions administer the W!se Financial Literacy Certification to their students. There is statewide standardized testing of economics.
The History of Financial Literacy in Virginia
The Virginia Board of Education approved the financial literacy course in 2009 after a year of reviewing Virginia's pre-existing graduation requirements. Proponents of the high school graduation requirement explained that financial education was vast and challenging enough to warrant its own year-long course. The course was then implemented for high school students entering the ninth grade in the fall of 2011, with the first class graduating in 2015.
Further, Governor Tim Kaine signed an article in 2009 that required local school boards to establish financial literacy educational objectives for all grades K-12.
Economics in Middle School
During middle school, Virginia students are required to take a civics and economics course. Students must demonstrate a competency in economic principles and decisions that include:
The structure and operation of the U.S. economy
How economic decisions are made in the marketplace
Personal finance and career opportunities
At the end of the course, students are assessed as part of the history and social science standards of learning tests.
Top Performing High Schools
First published in 2013, the 100 Best W!se High Schools national ranking recognizes the highest performing high schools in financial education. In 2018, 45 of the top 100 schools were Virginia-area high schools with 11 ranked in the top 30.
Looking Toward College
In 2017, legislation was passed that required the Virginia Board of Education to add the following college-focused provision into the current Economics and Personal Finance standards:
"Evaluating the economic value of postsecondary studies, including the net cost of attendance, potential student loan debt, and potential earnings."
This was a huge step, since few high school personal finance course descriptions include the word 'college,' according to a report by Next Gen Personal Finance.
Financial Literacy Groups Active in Virginia
It takes the work of individuals in government, education, and business united in their goal of financial literacy to propel a state to an "A" grade. In Virginia, some great local entities facilitate teacher training, student programs, and other financial education services.
"Virginia leads the charge in preparing students for lifelong financial success," said Daniel R. Mortensen, the executive director of the Virginia Council on Economic Education.
Virginia Council on Economic Education
The Virginia Council on Economic Education (VCEE) is a nonprofit organization that works as a public-private partnership. It is the primary resource for state K-12 educators and school divisions for economic and financial education professional development and classroom resources. The VCEE is able to provide curriculum and services at low to no cost due to the financial support of partners.
Through a network of affiliated university-based centers for economic education, the VCEE annually serves 1,500 Virginia teachers who reach 150,000 students. They ensure that quality professional development is accessible in every school division. The centers provide teachers and school divisions with engaging K-12 curriculum resources and activities, workshops, and graduate-level courses. Since 2010, over 2,200 teachers teaching the Economics and Personal Finance course have attended a 40-hour Personal Finance Institute or a 42-hour Economics Institute provided by the VCEE and affiliated centers at no cost to them or their school division.
The VCEE provides teachers with comprehensive and interactive financial literacy programs for students. The VCEE joined with the governor's office to provide the Governor's Challenge in Economics and Personal Finance, an online and in-person high school team challenge. They also provide various awards and scholarships throughout the year.
Stock Market Game™ Program
The Stock Market Game™ is one example of an authentic simulation provided by the VCEE that teachers can use to enhance student learning. This online education program can be used to teach mathematics, economics, social studies, business principles, and language skills through learning about the stock market and investing. Students in fourth to 12th grade can participate as a class team to manage a digital investment portfolio and then compare their portfolios to those of other teams across their region.
Provided in partnership with Securities Industry and Financial Markets Association (SIFMA), the program is marketed to teachers and students throughout Virginia. As one high school teacher said, "I use the Stock Market Game for students to learn about investing and the risk and return involved in it. As a secondary part of the game students are learning not just about investing, but valuable life-long learning skills."
She went on to say that these skills include:
Decision-making. Using the decision-making matrix, one example was what do students want in an investment and what are the alternatives.
Research. Before making a decision, the students had to complete in-depth research on a company, its products, and subsidiaries.
Comparison shopping to choose between two products. Students chose what looked like similar stocks, and then they looked into other items like dividends, P/E ratio, value of stock in order to make a research-based decision.
Learning about the relationship between cause and effect. For example, how natural disasters would affect the price of various items.
Demonstrating how supply and demand can lead to scarcity and abundance and how that affects the price of stock.
Understanding how a product is valued, such as a company and its stock.
Realizing their math skills are applicable to the activities in the SMG lesson plans.
How to build wealth with just a small investment and how important it is to start early by using activities with examples of compounding times and interest.
Predicting using historical data about stocks' past performances.
Reflecting on how their decisions affected their outcome.
Virginia Jump$tart Coalition
The Virginia Jump$tart Coalition is a state-affiliated branch of the national Jump$tart Coalition, a non-profit, volunteer-driven organization for financial literacy. Virginia Jump$tart works to improve the financial literacy of teachers, students, and their communities within the state. It is comprised of more than 100 individuals and organizations within the business, government, nonprofit, and education sectors, who are passionate about financial education.
Goals of the coalition include:
Both developing and maintaining a clearinghouse of personal financial resources. It also keeps a statewide bureau of public speakers readily available for training and information on financial literacy.
Serving as a resource for the state legislature to assess the effectiveness of financial education.
Building awareness of and advocating for financial literacy.
Assessing and improving upon the level of financial literacy within the state by analyzing surveys and tests of student performance.
In fact, the state standards for the Economics and Personal Finance course are informed by Jump$tart's national standards in K-12 personal finance education.
Financial Literacy Summit
Annually, the Virginia Jump$tart Coalition hosts a free Financial Literacy Summit in the fall. The summit brings together middle and high school teachers and administrators to learn about financial literacy. Attendees hear about new resources for use in the classroom and best practices when it comes to personal finance topics.
Junior Achievement of Virginia
Junior Achievement is a nonprofit youth organization that delivers volunteer-based K-12 programs in order to foster financial literacy, work-readiness, and entrepreneurship skills. In Virginia, the organization is divided into regional branches including Central Virginia, Greater Hampton Roads, Southwest Virginia, and the Greater Washington area.
"Junior Achievement reinforced concepts for me to remember later in life," said one JA student.
JA teaches through experiential learning programs that inspire students to reach their full potential.
Based on information from Junior Achievement of Central Virginia, the 2016-17 programming reached 152 schools, 1,293 classes, 26,777 students, and involved 2,473 volunteers.
The nonprofit allows for community support through various volunteer and fundraising opportunities.
Junior Achievement of Central Virginia provides the curriculum, training, and a classroom for volunteers to make an impact. Volunteers only need to come with "a willingness to empower the next generation." Fundraising events, like Bowl for JA, an annual team-building bowling night, give employees the opportunity to have fun together while raising money for Junior Achievement.
Career Center
Junior Achievement of Central Virginia opened a JA Career Center that offers hands-on activities and technology-based tools to middle and high school students. The career center is sponsored by Virginia529 and is the only center of its kind in the region. Students can learn about such topics as industry growth, college payment options, career opportunities, and future potential earnings.
Within the Center, the Career Compass houses eight 55" HD touchscreen monitors that display seven touchable icons linking to the following resources:
Career and technical education programs available by district.
Virginia529 college savings website.
JA My Way, a website that provides tips and tools to elevate students' careers.
JA Build Your Future, an app that helps teens break down the real cost of their education and career goals.
Job Scatter Plot, an interactive screen that maps careers by pay and education.
My Next Move, an interactive tool for students and job seekers to learn about over 900 careers with information about skills, salary, and more.
Virginia Wizard, a Virginia Community College System website that helps students understand how to achieve their goals through career and college advice and assessments.
Virginia Demographics
Located in the central eastern portion of the U.S., Virginia is a densely populated state. In 2010, the state population surpassed eight million people for the first time. Now, it ranks 12th in terms of total population in the nation. Virginia has 11 metropolitan areas, but its capital, Richmond, is comprised of nearly 1.3 million people.
According to state demographics, Virginia's 2018 population is 8,525,660 people. The median age of men and women combined is 38 years old. Of those over the age of 25, 89 percent have attained at least a high school education.
Percentage of the total population by race:
68.7% white
19.2% black or African American
6.1% Asian
3.4% two or more races
2.3% some other race
0.3% Native American or Alaska Native
0.1% Native Hawaiian and other Pacific Islander
Based on data, the projected 2018 Virginia ninth- through 12th-grade public student population is 395,200. Out of the total U.S. population, 2.6 percent of high school students reside in Virginia.
An Expert's Take
Sarah Hopkins Finley, Virginia Council on Economic Education
We spoke with Sarah Hopkins Finley, the director of programs at the Virginia Council on Economic Education, to get her insights on financial literacy initiatives in Virginia.
Having practiced law for over 15 years, Hopkins Finley holds a bachelor's degree in political science and a J.D. from the University of Richmond School of Law. She worked in the Office of the Virginia Governor as deputy secretary of education before moving to the VCEE, where she was previously the executive director prior to her current role as director of programs.
Why Virginia does a good job teaching financial literacy
"I believe the biggest factor listed by [the National Report Card] is the fact that Virginia requires each student to earn a full credit in Economics and Personal Finance before they can graduate. The standards in place for what every student should learn are both rigorous and relevant," Hopkins Finley said.
Adding, that "having qualified teachers to teach students," is equally important.
Why financially literate students become successful adults
When asked what goes into making financially literate students, Hopkins Finley said that it takes "[a]n emphasis at each grade level, K-12, as promoted by the state and local school divisions." Ideally, personal finance concepts should start being taught in the home and as early as possible. These principles can't be taught overnight, but rather through a cumulative process of age-appropriate lessons.
She also emphasized the importance of "quality teachers who have the knowledge and creative lessons and resources to effectively teach their students." In fact, teaching financial literacy in the classroom is a promising way to ensure that young people have healthy relationships with money outside of financial conversations that may or may not be occurring at home.
Financial literacy prepares students for success in adulthood, particularly for those students in high school who are weighing the cost-benefits of postsecondary education and potential careers.
According to Hopkins Finley, successful students are those able to make informed decisions about:
Setting goals and making choices through decision-making models to weigh costs and benefits and trade-offs.
Investing in themselves.
Choosing a post-graduation path: college, another education avenue or career that will be most beneficial for them and how to pursue it in a manner that will be most beneficial for them.
Managing money and controlling debt.
Learning to be a smart consumer, saver and investor and managing risks.
The Virginia Council on Economic Education Partnerships & Initiatives
The VCEE promotes K-12 economic and financial literacy through a number of partnerships, said Hopkins Finley. These partners propel the bulk of financial literacy efforts in the state, whether through the VCEE or otherwise. The support these partners provide for financial literacy in terms of time, expertise, and funding is probably one reason why Virginia receives an "A" for financial literacy. Partners include but are not limited to:
Virginia Department of Education
Local school divisions
Federal Reserve Bank of Richmond
Virginia Bankers
Virginia Credit Union
Virginia Society of CPAs
VA529
Bureau of Insurance
Bureau of Financial Institutions
Certified Financial Planners
Virginia Attorney General's Office
Junior Achievement of Virginia
Virginia Jump$tart Coalition
The 40-hour Personal Finance Institute that the VCEE and its affiliated Centers for Economic Education provide to teachers is one example of how many of these entities work together to support teachers. These institutions provide them both content knowledge from experts in their field and engaging lessons and resources to use with their students.
Another example is TeachingMoneyVA. This website was developed in 2012 by many of the partners listed above to identify lessons, speakers, and other resources that teachers can use in their classroom to teach Economics and Personal Finance. It is maintained by the Federal Reserve Bank of Richmond and the VCEE.
"I believe Virginia is an exemplar for the many efforts and partnerships that exist to support teachers and schools in teaching personal finance," said Hopkins Finley.
An Educator's Take
Cherry Dale, Virginia Credit Union and Virginia Jump$tart Coalition
We also spoke with Cherry Dale, the Financial Education Director at the Virginia Credit Union, to get an in-depth look at the financial education programs and groups working within Virginia.
Cherry Dale has worked for the Virginia Credit Union for eleven years. She has been with the Virginia Jump$tart Coalition as a volunteer for nine years, the last five of which she has served as chair of the board of directors. Dale has a masters in curriculum instruction and is a former public school teacher and was an adjunct professor at Longwood University for four years.
Why Virginia does a good job teaching financial literacy
Dale attributed the state's "A" grade to the work of financial education groups within Virginia.
"I do think it's because groups have rallied around supporting [the Economics and Personal Finance course] within the schools. I don't think just having a mandate automatically means you're going to be successful," she said. It's the "community support" established by organizations like Jump$tart that builds fervor and support. Adding, "[y]ou also have to have the buy-in of school systems and parents."
Not only have financial education initiatives been a longstanding priority for many within Virginia, but "then everyone coming together and rallying behind that has given the resources needed to make it successful for the students."
Virginia Credit Union Initiatives
According to Dale, The Virginia Credit Union's CEO at the time, Jane Watkins, who retired in 2015 after 33 years of service, wanted to develop programs and partner with local school districts to teach personal finance. During this period, the state of Virginia didn't have a mandate for the Economics and Personal Finance course in school systems. Although personal finance concepts were being taught in a number of different classes and subject areas, there was no set curriculum.
When Dale first came on board at the Virginia Credit Union, her first year was spent integrating into and understanding the needs of the community. She found that personal finance was separate and disjointed in how it was being taught and by whom, and in which subjects it was covered. "For example, [personal finance] might be taught in a student living class or in a math class or a social studies class, there was no consistency," Dale explained. "And there were different teachers, certification wise, teaching it that might not necessarily have the background to teach personal finance."
In response, the Credit Union came up with a personal finance curriculum (SmartStart Curriculum for Teachers) that was complete and ready to use that could be implemented in the school systems. The curriculum is available online and has won awards, said Dale.
Years later, Virginia has become a leader in financial literacy. Dale attributes this to a change from sporadic teaching of personal finance in different areas to a concentrated curriculum and mandated graduation requirement in all high schools across the state.
"Now there is a pacing guide to teaching [the course] and definite standards to implementing it within the classrooms," said Dale. The Credit Union has taken the Standards of Learning and applied them to their own curriculum, thus their freely provided curriculum meets the objectives of the personal finance components. Further, the credit union organizes teacher training helping educators learn how to implement the personal finance course and curriculum into their classrooms.
Jump$tart Teacher Training Initiatives
When asked about the Virginia Jump$tart Coalition's role in all of this, Dale said that Jump$tart "really is a conduit, it's an extension of that." The nonprofit brings together organizations and individuals that are passionate about personal finance. Jump$tart was another key organizer that lobbied to make the Economics and Personal Finance course a graduation requirement in Virginia.
According to Dale, it was the perfect opportunity for Jump$tart to step in once the mandate was rallied around and passed. One of the main concerns of the school system was how to then implement the course in a comprehensive yet cost-effective way, so Jump$tart provided materials and teacher training for the school systems to meet this need.
"Jump$tart's training is really bringing together credit unions, banks, the Department of Education, the Federal Reserve, the Virginia Council on Economic Education, so really all of the players that are very passionate about financial education... all in one place where teachers can come and get solid training that is free," said Dale. Since teachers can now be certified in multiple areas, it brings up the same issue of teachers of the course without personal finance backgrounds. In order to remedy this, Jump$tart really wants to ensure that free, accessible teacher training is provided.
Other organizations that deliver teacher trainings on the Economics and Personal Finance course include the Virginia Council on Economic Education and the Federal Reserve, with Junior Achievement of Virginia providing excellent resources, as well.
Significantly, the Virginia Credit Union's curriculum fits nicely with Jump$tart's teacher training. On average, the credit union's curriculum reaches about 300 teachers annually through Jump$tart's teacher training, as well as the Credit Union League. Future sessions with the two organizations are already being explored, she mentioned.
Credit Union League
The Credit Union League is the "political activist group for all credit union groups across the state," said Dale. The League provides a 'Real Money Experience' teacher training program by bringing together individuals in the credit unions.
"Credit unions, in general, have the mission to help teach members and students of personal finance," Dale explained. She went on to say that "most financial institutions believe in this [mission]" and so Jump$tart helps facilitate these partnerships and collaborative initiatives.
Financial Literacy Education
Experts tend to agree that financial education should start as early as possible with age-appropriate concepts taught each year. Even though the focus tends to be high school, personal finance should be taught in grades K-12 said Dale. "It needs to be a conversation that is had starting in elementary school, middle school, and especially as students are preparing even more so on their career path, because many are having to decide what career path they're taking before they even enter high school," she said.
While students should ultimately enjoy their career path, "[at] the end of the day it's going to be about their job…and the lifestyle that comes with it," Dale explained. She cited the fact that many students believe they're going to graduate with six-figure salaries, even though that's rarely the case. Thus, conversations "having [students] understand as they're choosing their career paths, truly what jobs are available and what salary comes out of that, and also what they can afford within those salaries," should be had in middle school at the latest.
To gain a solid foundation in personal finance, students must then learn about the idea of credit and its impacts. Building credit can start in senior year, said Dale, "as far as thinking about building credit and what those implications are, as far as looking at student loans and how that is going to be reported to credit bureaus, which then six months later gets them that credit score." In reality, credit "just kind of happens as [students] go on with their lives, but it's something that they need to be aware of."
In teaching adults, Dale has observed that although we might know which financial decisions are best, we don't necessarily make them. "Spending money is natural," she said. On the other hand, saving is not a natural thing, but rather a habit that must be taught. "It's a habit and it takes thoughtfulness to [save]," but with repetition it becomes easier, she assured.
Lessons for Other States
As for how other states can look to Virginia in establishing and growing their own financial literacy efforts, Dale said "you need the buy-in."
"You absolutely need to get everyone on the same page. I think the buy-in is that everyone needs to understand the urgency and the need for this type of education within the school system."
Since financial literacy isn't necessarily being taught in homes, though ideally it would be, it's important for schools to equip students with the tools they need to become successful adults. This is crucial so that students can "truly understand the decisions that they're making do impact them the rest of their lives," Dale urged.
She went on to explain the ways in which students can be impacted by financial decisions for the rest of their lives.
"Taking on student loan debt it's not just the signature, but you're going to have to pay that back, you're going to have to pay it back with interest. And then are you landing a job that's going to provide you with income to be able to pay that back?"
A lack of financial literacy has very risky real-life consequences.
"Not paying back money borrowed on a credit card, or not paying medical bills, or paying your cell phone bill (something as simple as letting your cell phone go into default), will kill their credit [and credit score]," Dale said. Bad financial decisions that accumulate in early adulthood could even prevent students from renting or purchasing a home later in life.
---
Contributors
Sarah Hopkins Finley is the director of programs at the Virginia Council on Economic Education. She previously worked as the deputy secretary of education in the Office of the Virginia Governor before moving to the VCEE initially as the executive director.
Cherry Dale joined Virginia Credit Union as its first full-time director of financial education in 2007. A former kindergarten teacher, she taught at Ridge Elementary School in Henrico County for eight years and holds a master's of education degree in instruction and curriculum from the University of Virginia. Attracted to Virginia Credit Union's not-for-profit status and its mission of helping everyday people get ahead, Cherry formed successful partnerships with schools and community organizations, such as Fairfield Elementary School and the Richmond Public Library. Cherry is the chair of the board for the Jump$tart Coalition for Financial Literacy, she has organized numerous educational programs for teachers in meeting state Board of Education requirements for personal finance and economics. She has developed financial education curricula for all ages, and provided hundreds of hours of classroom time teaching about savings, budgeting, and managing debt. Under her direction, 24,000 people participated in Virginia Credit Union financial education workshops or seminars during 2017.