A Brief History of Point-Shaving in College Basketball
By
Alex Huntsberger
Alex Huntsberger is a personal finance writer who covered online lending, credit scores, and employment for OppU. His work has been cited by ESPN.com, Business Insider, and The Motley Fool.
Read time: 8 min
Updated on February 11, 2022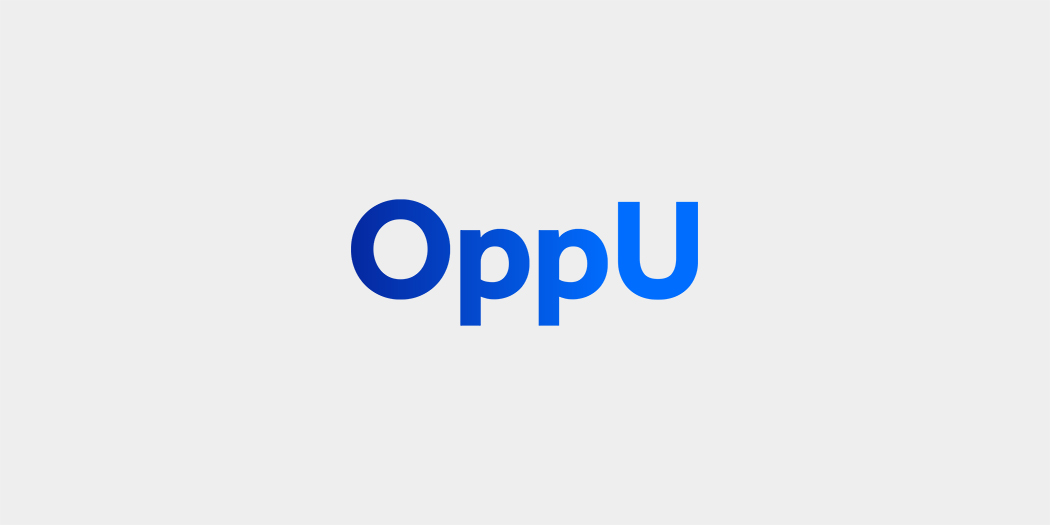 There are good ways to make an extra buck and there are not-so-good ways ... and there's point-shaving, which is a really bad way.
With March Madness just around the corner, NCAA men's basketball is about to be the most popular sport in the country. But with greater attention comes greater scrutiny, and it's hard to ignore the fact that college basketball is undergoing its fair share of scandals.
Many of those recent scandals revolve around payments made to players. Oftentimes the payments are funneled to them from representatives of major shoe companies in the hopes that the player will play for an affiliated college program.
Trying to earn a little cash on the side is nothing new—and oftentimes it's commendable! (What role the NCAA's amateurism standards plays in all this is something we'll leave for another day.) But one common thread among these scandals is that they all involve programs and affiliated companies trying to lure the best players they can.
Not all college basketball scandals work this way. And one type of scandal, point-shaving, involves the exact opposite: Players getting bribed to make their teams play worse, not better. Here's a brief history of some of those scandals throughout NCAA history, when players in need of some extra cash ended up finding it in exactly the wrong place.
---
What is point-shaving?
In order to understand point-shaving, you first need to understand point spreads.
When sportsbooks open up betting on a game, their odds favor one team winning over the other. But they don't just say "Team X will win over Team Y"; they also set a point spread, which determines how many points the winning team will win by. The more a team is favored over another team, the higher the point spread, and vice versa.
When a person places a bet on a team, what they're really placing a bet on is that team beating the point spread. If you bet on the winning team and they win don't beat the spread, you still lose. If you bet the losing team and they lose but they do beat the spread, you win.
Point spreads are why point-shaving exists. Oftentimes, conspirators bribe players to "shave points," so their team, while still winning the game, doesn't beat the spread. That way, the gamblers can bet on the losing team and win the bet—all without having to convince the players to actually lose the game.
Now that we've got that out of the way, let's dive in.
1950-51: City College of New York (CCNY)
During the 1949-1950 NCAA season, the City College of New York (CCNY) men's basketball team was crowned champions of both the NCAA tournament and the NIT tournament—something that had never done before. It also led to a rule change, which is why it's never happened since, either.
Unfortunately, it came out the following season out that several of the players on CCNY that season had been taking payments from local gamblers and mafia members in order to shave points. They had also done so during the 1948-40 season.
And they weren't the only ones. Students from six other schools were implicated in the scheme as well. Three of the other schools were also in New York—they were Long Island University, Manhattan College, and New York University (NYU)—but the scheme also wrapped up players from the University of Toledo, the University of Kentucky, and Bradley University in Peoria.
It all began after Junius Kellogg, a player at Manhattan college reported being offered a bribe, and police set up a sting operation to catch these gamblers in the act. And they did. Five men, two ex-CCNY stars and three bookmakers, were arrested on charges of bribery and conspiracy.
New York District Attorney Frank Hogan took over from there, launching a widespread investigation into the point-shaving scheme, which eventually resulted in the arrests of seven players, including three stars from the current CCNY team. When all was said and done, 32 players would admit to taking bribes.
The consequences were far-reaching. Out of the seven programs, only the University of Kentucky recovered, even after NCAA banned them from the entire 1952-53 season. CCNY, for instance, is now a Division III team. Several players involved were also banned from ever playing in the NBA, sending their promising careers up in smoke.
1961: Jack Molinas and Connie Hawkins.
In 1954, Fort Wayne Pistons player Jack Molinas was suspended by the NBA. The reason? He had been caught betting on games in which his team played. Years later, Molinas, who had ties to the 1951 scandal, would be arrested as one of the central figures in a new and even bigger point-shaving scheme.
Molinas' partner in the scheme was bookmaker Joe Hacken. Their connection went back to Molinas' days playing for Columbia University, and both men had mafia ties. Hacken had escaped conviction in 1951 scandal, but his stepbrother, Cornelius Kelleher, had been one of the first five men arrested for trying to bribe Junius Kellogg.
Molinas and Hacken's point-shaving operation led to the arrests of 37 players across 22 programs, including players from Columbia University, University of Connecticut, St. John's University, NYU, and North Carolina State.
Basketball star Connie Hawkins, then a freshman at Iowa, got caught up in the scandal, and his career suffered greatly from his association with Molinas. Hawkins and fellow prep star Roger Brown (who played college ball at Dayton), both knew Molinas back home in New York City and had, indeed, excepted favors from him—including cash.
However, neither player was ever accused of participating in the point-shaving scheme. But their merely being associated with Molinas was enough to end their college careers and get them banned from playing in the NBA.
Both men instead played in the fledgling American Basketball Association (ABA) and Hawkins eventually got his NBA ban overturned, after which he played for the Los Angeles Lakers and the Atlanta Hawks, making four NBA All-Star games. Still, his career was never quite what it should have been, all because of a point-shaving scheme he wasn't even involved in!
The case against Molinas and Hacken's scheme was brought by New York District Attorney, Frank Hogan, the same man who prosecuted the 1951 case.
1978-79: Boston College and Henry Hill
Thanks to the film Goodfellas, which is based on his memoir, Henry Hill is one of the most famous mobsters in American history. And in the late 70s, Hill conspired with four other men—brothers Rocco and Tony Perla, Paul Mazzei, and James Burke—to fix Boston College basketball games.
Rocco Perla conceived of the scheme, which was based on his high school friendship with BC player Rick Kuhn. Kuhn agreed to participate and recruited his teammate Jim Sweeney to join him. BC's leading scorer, Rich Cobb was also implicated in the scheme, but his involvement was never proven.
Over that season, the four mobsters attempted to fix nine different BC games during the 1978-79 season, always with the team winning by less than the stated point spread—instead of just losing the game outright.
Hill was arrested in 1980 on drug trafficking and other charges and turned state's witness. Even though he was being questioned on matters entirely unrelated to college-point shaving, his involvement in the scheme came to light.
The Perlas, Mazzei, Burke, and Kuhn were all charged, tried, and convicted of racketeering. James Sweeney was not charged and provided witness testimony for the prosecution. Hill also testified and was never charged.
1985: Tulane University and John "Hot Rod" Williams
On June 18th, 1985, former Tulane University center John "Hot Rod" Williams was drafted by the Cleveland Cavaliers with the third-to-last pick in the NBA draft. He would go on to play for the Cavaliers for nine years and play 13 years in the league overall, setting a Cavs record for blocked shots in the process.
However, Williams did not actually play for Cleveland during the 1985-86 season. Instead, he played for the Rhode Island Gulls of the upstart United States Basketball League (USBL) before joining the Cavs for the 1986-87 season.
Why was that? Well, on March 27th, 1985, Williams was arrested for allegedly taking part in a point-shaving scheme at Tulane. He was one of three players, and eight individuals total, who were arrested in connection with the plot. Williams was later acquitted on all counts, which paved the way for him to play in the NBA.
However, that point-shaving scandal was only the beginning of Tulane basketball's woes. The investigation also revealed rampant drug use within the program and cash payments from coach Ned Fowler to the players, in violation of NCAA recruiting rules. Once these findings were announced, Fowler quickly resigned.
The overarching scandal was so bad that Tulane president Eamon Kelly terminated the university's basketball program entirely—although the program was later reinstated for the 1990-91 season.
There's an old saying that "it's not the crime, it's the cover-up." In this case, it wasn't so much the crime as it was all the other crimes (and NCAA violations) that were happening in the immediate vicinity.
1993-94: Arizona State and Northwestern.
We promised a "brief" history of NCAA point-shaving scandals, which means that we need to start hurrying up. However, two scandals from the 1990s stand out.
During the 1993-94 college basketball season, star Arizona State University guard Stevin Smith, who had accrued over $10,00 in gambling debts to fellow student Benny Silman, helped shave points and fix four ASU home games.
Other people got involved, including fellow player Isaac Burton, Jr., and the bets they placed started getting bigger and bigger—so big, in fact, that sportsbooks and other bettors took notice. Silman was eventually sentenced to 48 months in prison, while Silman, Burton, and three others received shorter sentences.
During the 1994-95 season, two players on the Northwestern Wildcats—Kenneth Dion Lee and Dewey Williams—shaved points from three of the team's games. When the scheme was uncovered a few years later, two other men were also charged in connection with the scandal. All four of the men served short stints in prison.
With legalized sports gambling now on the table, the odds of a future point-shaving scandal are on the rise. And while we're all for people running a profitable side hustle, breaking the law is not the way to do it!