9 Money Facts About Thanksgiving
Written by
Andrew Tavin, CFEI
Andrew Tavin is a personal finance writer who covered budgeting with expertise in building credit and saving for OppU. His work has been cited by Wikipedia, Crunchbase, and Hacker News, and he is a Certified Financial Education Instructor through the National Financial Educators Council.
Read time: 7 min
Updated on July 27, 2023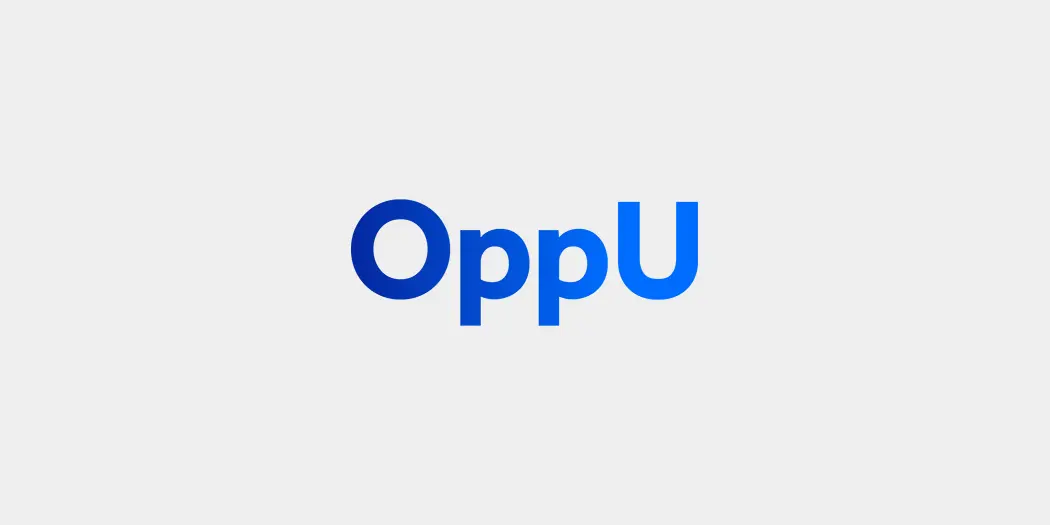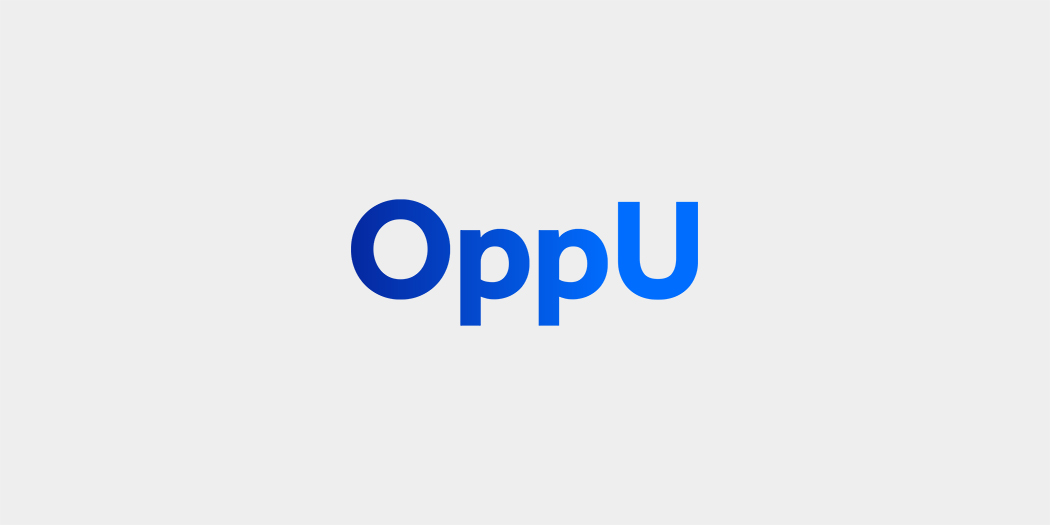 If you've ever wondered how much it would cost to enter a giant balloon into the Macy's Thanksgiving Day parade, then you've come to the right place.
Thanksgiving! A time to be thankful. And to eat. And to read weird financial Thanksgiving facts. 
However you decide to ingest these bits of trivia is up to you. Do you want to use them to work up your appetite? Or would you rather read them after you've eaten to help digest?
Alternatively, you could learn five facts before the meal, and then attempt to read the rest afterward, but fall asleep before you can finish. Whatever you do, we recommend you avoid reading them at the dinner table. That would be rude. Unless it keeps you from getting into an argument with that one cousin. You know the one.
So here we go: The answers to your burning Thanksgiving questions.
Question No. 1: How much money do Americans spend on turkey?
Every year, the President pardons a turkey at the White House, despite the terrible crimes that turkey has committed. But in 2019, 227,660,000 American turkeys weren't as lucky. Minnesota led the way in turkey slaughter, with more than 42 million gobblers sent to be gobbled up.
That turkey was selling for 89 cents a pound last November, and at an average of 32 pounds when slaughtered, that's around $6,483,756,800 wholesale.
While those might sound like big numbers, it doesn't come close to the numbers of chickens slaughtered in the United States of America each year. More than 9 billion chickens were slaughtered in 2019.
It makes sense, really. You need to have your Thanksgiving turkey. It's a tradition. But … we all know chicken is better. It's more moist and tasty. There are only two reasons to eat turkey: because it's Thanksgiving or because you don't think you deserve chicken.
If you disagree, feel free to speak up in the comments. Oh, there is no comment section? Whoops! 
Question No. 2: Do you know which day in America has the most home fires?
Here's a hint: It's a national holiday. That's right: It's Christmas!
Just kidding! It's Thanksgiving. And no, not the Thanksgiving that's celebrated in Canada, which is the second Monday of October and probably has very little impact on American fires.
According to the National Fire Protection Association (NFPA), more than three times as many home cooking fires occur on Thanksgiving. One culprit might be turkey fryers, which the NFPA strongly discourages. The Consumer Product Safety Commission states from 2002 to 2014, more than $8 million in damages were reported due to "turkey fryer fires." Now, try saying that five times fast!
Question No. 3: How much are people willing to spend on Thanksgiving dinner?
Many people struggle to afford a big Thanksgiving dinner, especially with all the other expenses of the holiday season coming one after the other. But just in case you're reading this on a solid gold computer with a screen made of magnificent diamond, you should know there are wildly expensive options for the discerning gazillionaire. 
The Old Homestead Steakhouse in New York City offers up Thanksgiving meals that cost around the same price as a high-end luxury car. Their 2019 menu cost $181,000. The meal was for 12 people and came with more than just food. Included in the extras were Superbowl tickets, a luxury cruise for two, and two new iPhones. 
Theoretically, they could have packed in enough perks to get to $181,000 while serving cold turkey sandwiches, but the food broke the bank, as well. Among the other pricey items: turkey gravy infused with a $3,650-bottle of Louis XIII cognac, candied sweet potatoes with imported Spanish bacon, and seafood stuffing blended with champagne. 
Is any of it actually tasty enough to be worth the price? Almost certainly not, but that isn't really the point, is it?
Question No. 4: How much does it cost to be in the Macy's Thanksgiving Day Parade?
The first Macy's Thanksgiving Day Parade took place in 1924, and it wasn't televised because the first television wouldn't be invented for another three years. This year, because of COVID, all spectators will have to watch from the comfort of their homes.
Speaking of the Macy's Thanksgiving Day Parade, have you ever wished while watching the parade that you could see yourself as a balloon flying over New York City? No? Uh ... well, we definitely haven't either. But we looked up how much it would cost -- for your benefit, of course, because we thought you'd want to know.
New balloons can cost around $200,000 to make. Already have one? It'll still cost you $90,000 for admission into the parade. 
Question No. 5: How many people plan to spend money on travels this year?
The Thanksgiving Holiday weekend is normally a major time for travel. This year, however, travel is one of the many Thanksgiving traditions that is looking quite different (for reasons that should be apparent if you've been following news this year).
According to a new report by market research platform Suzy, 75% of young adults do not plan to travel this year, and of those who are, the vast majority are planning to travel by car.
Instead, 29% of respondents said they plan to attend a virtual family gathering, which the pilgrims might have done if they had the technology. 
Question No. 6: How did Black Friday begin?
The end of Thanksgiving has long been associated with the beginning of the holiday shopping season. President Abraham Lincoln proclaimed a day of Thanksgiving after the Civil War on the last Thursday of November and Ulysses S. Grant and Congress made it official, and so it did remain until that date led to a shopping-related problem.
In 1939, the last Thursday of November also happened to be the last calendar day of November, which would have meant a shortened holiday shopping season for an economy already struggling to work its way out of the Great Depression. President Franklin D. Roosevelt decided to move Thanksgiving to the fourth Thursday of November to add more time for Americans to spend on their holiday gifts. 
Since that time, the day after Thanksgiving (eventually known as Black Friday) has become busier and more chaotic as shoppers trample each other for incredible savings. This year, however, the trampling will likely be more virtual in nature -- even with Cyber Monday right around the corner.
"Our research shows that major brands are going to have to adjust their advertising, promotions, and sales strategies this holiday season to meet consumer demand and expectations," says Avi Savar, who is president of Suzy. "The holidays are a critical time for brands every year, but this year is especially high-stakes for retailers due to market fluctuations associated with the COVID-19 pandemic."
Suzy found that only 32% of surveyed respondents plan to shop on Black Friday this year as opposed to 63% who shopped last year, and 53% of respondents are either spending less than last year or aren't certain yet.
Question No. 7: How much would it cost now to serve the first Thanksgiving menu?
Although Lincoln may have marked the start of a regular annual Turkey Day, he wasn't the first president to proclaim a national day of thanks on the last Thursday of the month. Previous presidents had done so with less regularity, including George Washington. The date of the first-ever Thanksgiving, the one between the pilgrims and Native Americans, isn't known precisely and might have been closer to Halloween. 
What is known is that they didn't eat pumpkin pie or mashed potatoes or turkey. The Wampanoag Indians of what is now commonly known as New England brought venison to the feast. If you're looking for a price comparison, Butterball turkeys seem to be going for around 89 cents to $1.50 a pound right now, while this website is selling the cheapest cuts of venison for around $12 per pound. 
Turkey might be more expensive than chicken, but it seems like a discount compared to venison. Though we can't speak to the total cost of hunting your own.
Question No. 8: Are cranberries a delicacy, and how much do they cost?
According to a 2019 survey carried out by Instacart, 29% of Americans will eat canned cranberry sauce on Thanksgiving, despite claiming to dislike it. Maybe they should speak up.
However, last year saw a dip in production for Wisconsin cranberries, leading to a 4% increase in price from the previous year to $29.30 per barrel. And if you know anything about cranberry production -- and we don't -- that may be significant to you.
Question No. 9: Are you ready for some football?
Sadly the Dallas Cowboys just don't get a rest on Thanksgiving. They always play a Thanksgiving game, and it tends to be the most-watched football game of the NFL regular season.
Different teams are working with different COVID policies, but as of right now, the Cowboys are selling tickets to their Thanksgiving game in Texas. Prices range from $79 to more than $3,000 depending on the seat. We can't speak to the pandemic precautions being instituted since we aren't experts on the matter. What we can say with confidence: It will certainly be cheaper to watch the game at home.
Bonus question: Are you hungry for dinner yet?
Wow, those were some fun facts! Hope this round of Thanksgiving trivia helped you work up an appetite. Time to eat!
Article contributors
Avi Savar has helped organizations drive change by leveraging digital as a transformative force to build and grow their brands. In 2014 Avi established Savar Ventures, an advisory and investment firm, and also joined venture capital firm Dreamit, where he currently serves as partner and board director. In 2018, he was named president of consumer intelligence platform Suzy™.