Financial Tips Before Receiving Your First Paycheck
Read time: 7 min
Updated on October 24, 2023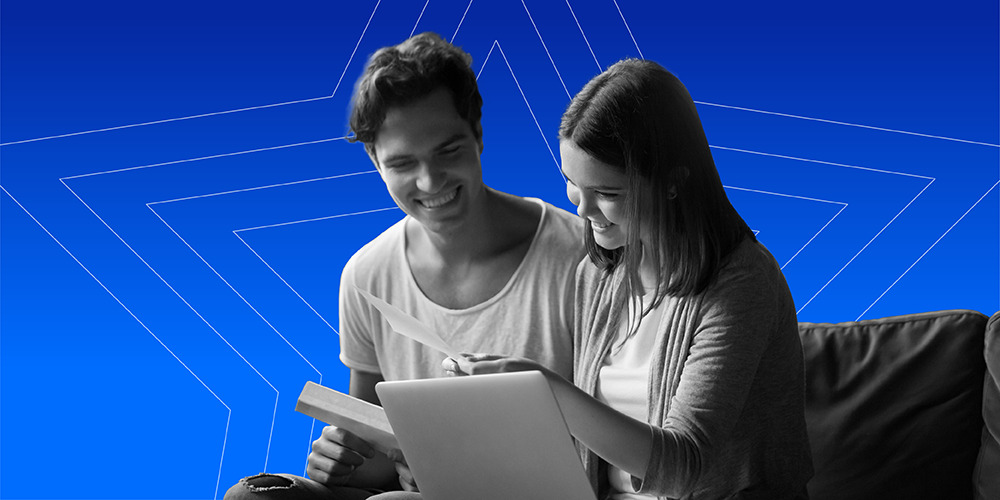 Starting a new job is exciting, especially if you're getting a raise, entering a new field, or reuniting with an old, trusted colleague. However, sometimes, there may be a gap between leaving your old job and starting a new one, especially if you were laid off and spent months hunting for a new opportunity.
Read below to learn some tips on what to do before you get your first paycheck so you can stay current on your expenses without incurring additional costs.
How to get by before your new job begins
Struggling to make ends meet before your first paycheck from your new job? Here are some reliable strategies to consider:
Talk to your landlord
If you're a renter, ask your landlord if you can pay rent a few days late before your first paycheck is deposited. If you've consistently paid on time in the past, they may let you pay late without assessing an additional fee.
This strategy usually works best if you rent from an individual rather than a major property management firm. However, it never hurts to ask. You can also provide proof of your new job to reassure that you will have income coming in shortly.
Cash out vacation days from your old job
If you leave a job with unused vacation days, you may be eligible for compensation for the value of those days. Some companies may have a rule on the maximum number of days you can cash out, whereas others might not have any restrictions.
If you have already quit, ask your former HR department about any remaining vacation, sick, or personal days. This amount should be reflected on your final paycheck. If not, contact HR and ask them when you will receive that money.
Just remember that you will still owe taxes on those compensated days. Still, this strategy is an easy way to earn some extra dough without taking out a potentially costly loan.
Call your lenders
Compile a list of all your lenders and contact each of them to ask about your available options. Some lenders may offer a forbearance program where payments can be delayed to a later date. The length of these programs varies depending on the lender.
It is important to be aware that some lenders may charge a forbearance fee or require a minimum monthly payment, such as $25. Make sure you understand the fine print because not all forbearance programs are built equally. For example, some mortgage companies may let you skip a payment but would require you to make two months' worth of payments the following month.
Host a yard sale
Decluttering can not only free up space in your home, but it can also temporarily increase your cash flow. Go through each room and find the items that you no longer want or need.
For any high-value items, you may list them individually on Facebook Marketplace or OfferUp. You can also take clothes to consignment stores, which may offer to purchase them. Then, schedule a yard sale and make sure to promote it on your neighborhood's social media channels, on your personal social media, and with paper flyers.
The day before the yard sale, post signs around the neighborhood with the time, date, and your address. When pricing your items, don't aim too high or you might drive away potential customers. If you are unable to sell everything, consider setting up another yard sale in a week or two.
Start a side hustle
If you have time off before your new job, see if you can start a side hustle. It may take several days or longer to be approved for platforms like Lyft, Uber, Uber Eats, DoorDash, or Amazon Flex, so do this as soon as possible.
Furthermore, you may continue with the side gig after starting your full-time gig just to have some additional money rolling in. Be sure to track your mileage and any related expenses for potential tax deductions.
Also, don't be afraid to reach out to people you know and let them know you're trying to earn a few bucks. They may have suggestions to help you earn money quickly.
Ask for an advance
If you already have a job offer, you may contact your new HR Department and ask them about the possibility of receiving a salary advance.
However, prior to agreeing to a salary advance, make sure you understand the repayment terms. Some companies may deduct the full amount on your next scheduled paycheck, whereas others might space out the amount in specific intervals. Make sure you know the policy before you take out an advance.
Borrow money from a friend
If you're lucky enough to have generous friends, you might be able to take out a loan from one of them and repay them once your first paycheck arrives. Borrowing money from a loved one can be awkward, especially if they don't know when you can pay them back. Establish a realistic timeline so they know when to expect their money back.
While you might be tempted to promise that you can pay them back as soon as possible, it's better to give a longer and more realistic timeline and pay them back sooner than expected.
If you're concerned about borrowing money from just one friend, you may also create a crowdfunding campaign. Additionally, the advantage is that the funds raised from a crowdfunding campaign does not require a repayment. However, there's also the risk that you may not raise enough cash through the campaign, but you will be able to keep all the money you raise, even if you don't reach your target goal.
Take out a personal loan
If you've explored all the strategies listed above and still don't have enough funds to cover your expenses, a personal loan can bridge the temporary gap. Moreover, personal loans may have lower interest rates than credit cards.
When comparing possible loans, choose a personal loan with a monthly payment that aligns with your budget. If you're trying to pick between two different loans, make sure to compare the Annual Percentage Rate (APR), not just the interest rate. The APR includes both the interest rate and any other costs associated with the loan, like an origination fee. Try to pick the loan with the lowest APR.
What not to do
Even if you're concerned about not being able to pay your expenses before your paycheck is deposited, here are some strategies to avoid:
Take out a payday or title loan
A payday loan is secured by your next paycheck once the loan term expires, the money due will be withdrawn from your bank account. A title loan is secured by your car's title, meaning that you own your car outright.
Both payday and title loans are short-term loans, with repayment terms ranging from two to four weeks. Unfortunately, they're arguably considered the least favorable loan products. On average, payday and title loans have interest rates around 400% APR.
Pawn your things
If you have a valuable item, like a diamond ring or a priceless heirloom, it's advisable not to take it to a pawn shop. Pawn shop fees can be almost as high as payday or title loans, around 200% APR. Paying those fees to get your items back may cause more financial strain than if you had chosen another option.
Withdraw from your retirement account
One of the worst things you can do is pull money out of your retirement account. The purpose of IRAs and 401(k)s is to save money for the long haul. Additionally, depending on the type of retirement account, you may have to pay income taxes on the withdrawal, as well as a 10% early withdrawal penalty.
Furthermore, the funds you withdraw will no longer be able to grow in the stock market, so you could be potentially losing out on a substantial amount.
For example, let's say you withdraw $5,000 from your retirement account for immediate expenses. If you had kept that money in an account earning a modest 7% interest rate for 40 years, you'd have $74,872.29 total.
The same rule applies if you have money in a 401(k) from your previous employer and decide to cash it out instead of transferring it to another retirement account.
Please note the below article contains links to external sites outside of OppU and Opportunity Financial, LLC.  These sources, while vetted, are not affiliated with OppU. If you click on any of the links you will be sent to an external site with different terms and conditions that may differ from OppU's policies. We recommend you do your own research before engaging in any products or services listed below. OppU is not a subject matter expert, nor does it assume responsibility if you decide to engage with any of these products or services.