Same-day funding available.1 Personal service.
Online loans
designed for you.
Testimonials reflect the individual's opinion and may not be illustrative of all individual experiences with OppLoans.
Testimonials reflect the individual's opinion and may not be illustrative of all individual experiences with OppLoans.
Online Loans for Life's Unexpected Expenses
Everyday consumers have access to financial support from OppLoans when they need it most. We offer small-dollar, online loans that are repaid in affordable installments.
A simple and straightforward process: When it comes to your finances, we don't believe in surprises.
Establish credit history through repayments: We're interested in making an impact on your financial future. That's why we report loan repayments to all three major credit bureaus.
Loan support at every step: With top-rated customer support, we're by your side at every part of the process. Our Loan Advocates are here for you. We succeed when you do.
Develop your financial skills: Learn how to make better financial decisions with essential educational resources. You'll feel empowered to take control of your financial situation.
We're in this together
Our goal is to help our customers champion their finances. Partner with us on your financial journey. This isn't just a loan. This is an opportunity for a better financial future.
Apply for an Online Loan Through OppLoans
We help people find a solution for their individual financial needs.
Easy to Apply
A simplified application process. Apply online from start to finish.
Same-Day Funding Available
If approved, you may receive money in your account as soon as the same business day!1
Loans that fit your financial needs
We offer loans from $500 to $4,000.4
No Hidden Fees
We're committed to transparency. No origination fees. No prepayment penalties. You'll know what to expect.
Apply Now
Applying does NOT affect your FICO® credit score!2
Who We Serve
Credit remains out of reach for everyday consumers. Learn how OppLoans provides the tools so people can take control of their finances.
60 million U.S. adults
lack access to traditional credit*
64% of U.S. consumers
live paycheck to paycheck*
44% of U.S. adults have savings
to cover a $1,000 unplanned expense*
Making Personal Finance Approachable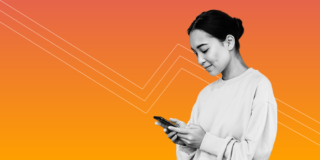 Pick up best practices for managing finances, from budgeting for all types of households to dealing with income challenges.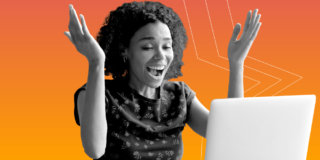 Finding extra money to put aside isn't easy when you're working a minimum wage job, but that doesn't mean you can't do it.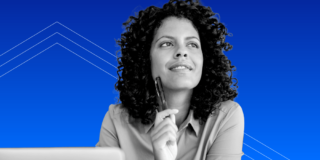 Are you a smart spender? These 5 questions will make you one.
By clicking Continue, you will be taken to an external website that is not operated or managed by OppFi. Please be advised that you will no longer be subject to, or under the protection of, OppFi's privacy and security policies. We encourage you to read and evaluate the privacy and security policies of the site you are entering, which may be different than those of OppFi. Further, OppFi is not responsible for and does not endorse, guarantee, or monitor content, availability, viewpoints, products, or services that are offered or expressed on external websites.